Volkswagen T-Roc Ground Clearance, Boot Space and Dimensions
Volkswagen T-Roc belongs to the Premium Compact SUV segment. This article will give you a perspective of its ground clearance, boot space and dimensions (Length, Width, Height & Wheelbase).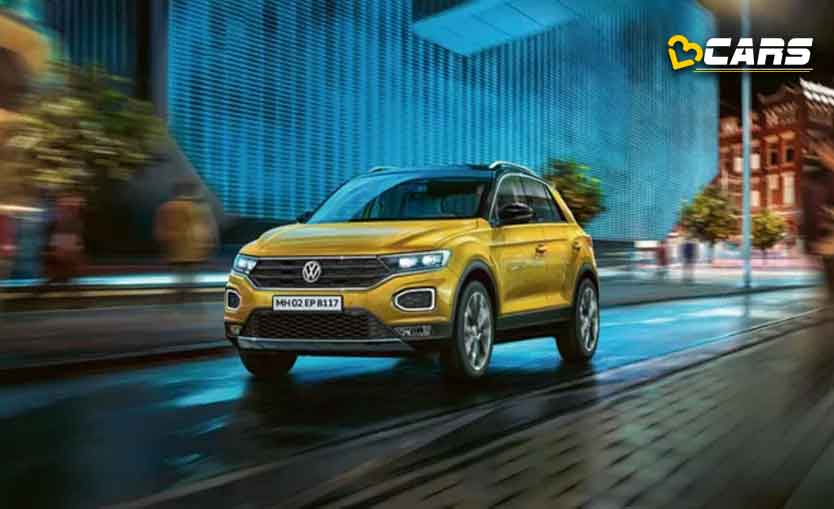 What Are The Dimensions Of Volkswagen T-Roc?
| | |
| --- | --- |
| Dimensions | Volkswagen T-Roc |
| Length (mm) | 4234 |
| Width (mm) | 1819 |
| Height (mm) | 1573 |
| Wheelbase (mm) | 2590 |
| Boot Space (litres) | 445 |
| Fuel Tank (litres) | 59 |

Volkswagen T-Roc is 4234mm long, 1819mm wide and 1573mm tall. A wider body normally results in better shoulder room inside the car while a higher roof makes it easier to get in and out of the car. Volkswagen T-Roc rides on a wheelbase measuring 2590mm. The wheelbase is the distance between the centre of the front and rear wheels. A longer wheelbase usually results in better legroom.
What Is The Boot Space Of Volkswagen T-Roc?
The Volkswagen T-Roc has a boot space of 445 litre. A larger boot allows you to carry more luggage. Fuel Tank of the T-Roc is 59 litres.
What Is The Ground Clearance Of Volkswagen T-Roc?
The Volkswagen T-Roc ground clearance is not available at the moment. Since it's an imported car, we believe it'll be lower than what we get on made-for-India cars. The T-Roc's tyre size is 215/55 R17. A higher ground clearance makes it easier to go over tall speed breakers or drive on broken roads without scraping and damaging the car's underbody.
| | |
| --- | --- |
| Ground Clearance (mm) | NA |
| Tyre Size (Base Variant) | 215/55 R17 |
| Tyre Size (Top Variant) | 215/55 R17 |

Also Read - Skoda Karoq 2020 vs Volkswagen T-Roc 2020 - Price, Specs, Features