Home
-
Car Reviews
-
2021 Skoda Octavia Specifications - Engine, Power, Transmission & Mileage
2021 Skoda Octavia Specifications - Engine, Power, Transmission & Mileage
Skoda has launched the 2021 Octavia in India at a starting price of Rs 25.99 lakh (ex-showroom India). It has a sole rival in the form of the Hyundai Elantra. This article will give you a perspective of its engine specs and mileage.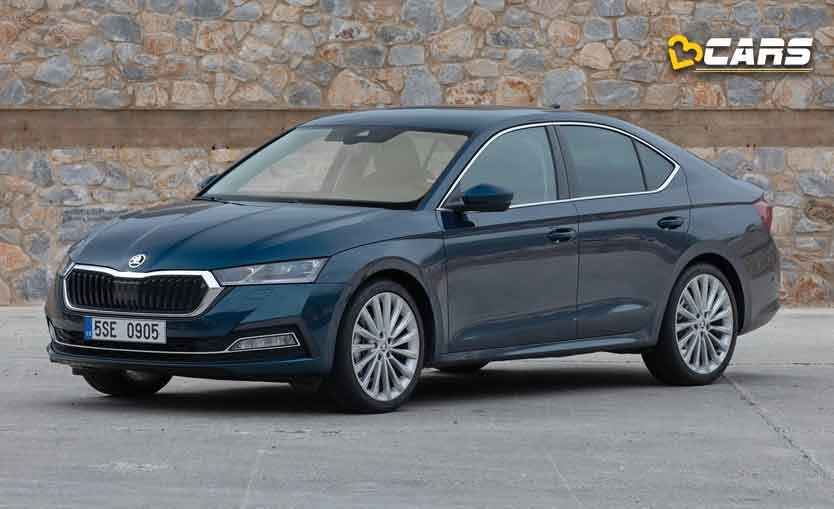 What Is The Power & Torque Of Mercedes Benz E-Class LWB Facelift?
2021 SKODA OCTAVIA ENGINE SPECS

Engine Type

2.0-litre TSI

Cubic Capacity

1984cc

Displacement

2.0-litre

Cylinder

4

Power

190PS @ 4180-6000 rpm

Torque

320Nm @ 1500-3990 rpm

Transmission

7-speed DSG (dual-clutch automatic)

Fuel Economy

15.81kmpl

The new Skoda Octavia is offered with a petrol engine only. It gets a 2.0-litre TSI turbo petrol engine that makes 190PS and 320Nm paired to a 7-speed dual-clutch automatic transmission. It has a fuel economy of 15.81kmpl. 
Is The New Skoda Octavia Underpowered?
Although we are yet to drive the new sedan, looking at the numbers and since it gets the same engine that power other sedans like the Audi A4 and the Skoda Superb, the updated sedan should not be underpowered by any means. Skoda is also expected to launch a more powerful, RS, variant of the Octavia by 2022. 
How Many Cylinders Does The New Skoda Octavia Have?
The new Octavia is powered by a 2.0-litre TSI turbo power engine which is a 4-cylinder unit. 
What Is The Mileage Of The New Skoda Octavia?
2021 SKODA OCTAVIA

Transmission

7-speed DSG automatic

Fuel Type

Petrol

FE 

15.81kmpl

The new Octavia has a claimed fuel economy of 15.81kmpl
Is New Skoda Octavia Good For Long Drives?
Yes, the new Octavia should be good for both city and highway use.
Is New Skoda Octavia 4X4 / 4-Wheel Drive (4WD) Or All Wheel Drive (AWD)?
No, the new Skoda Octavia is not available with a 4-wheel drive option. It a front-wheel-drive offering. 

ABOUT THE AUTHOR

Lakshya loves to talk about cars and, therefore, he's mostly in the front of the camera doing the talking. He's usually blunt in his opinion -- good or bad, and backs it up with logic. Lakshya is a senior member of V3Cars' editorial team. 
Twitter handle: @lakshya_khanna
Previous
Next
---
Related Car Reviews