Home
-
Car Reviews
-
BMW 2 Series Gran Coupe Ground Clearance, Boot Space, Dimensions and Tyre Size
BMW 2 Series Gran Coupe Ground Clearance, Boot Space, Dimensions and Tyre Size
BMW 2 Series Gran Coupe is a premium compact sedan. This article will give you a perspective of its ground clearance, boot space and dimensions (Length, Width, Height & Wheelbase).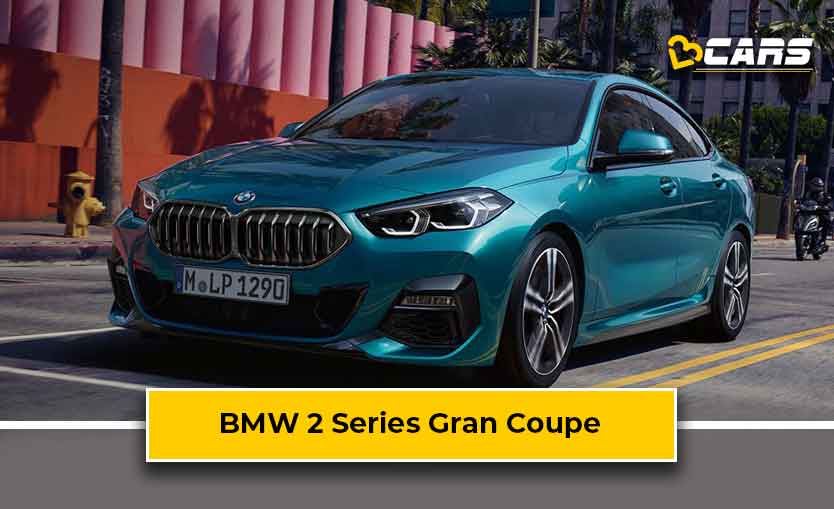 What Are The Dimensions Of BMW 2 Series Gran Coupe?
| | |
| --- | --- |
| Dimensions | Skoda Rapid |
| Length (mm) | 4526 |
| Width (mm) | 1800 |
| Height (mm) | 1420 |
| Wheelbase (mm) | 2670 |
| Boot Space (litres) | 430 |
| Fuel Tank (litres) | 50 |

BMW 2 Series Gran Coupe is 4526mm long, 1800mm wide and 1420mm tall. A wider body normally results in better shoulder room inside the car. However, its low height could be a problem when getting in and out especially at the rear since it gets a sloping roofline. BMW 2 series has a wheelbase measuring 2670mm. The wheelbase is the distance between the centre of the front and rear wheels. A longer wheelbase usually results in better legroom. However, the BMW has a smaller wheelbase compared to its arch-rival the A-Class sedan. 
What Is The Boot Space Of BMW 2 Series Gran Coupe?
The BMW 2 Series Gran Coupe has a boot space of 430 litres. A larger boot allows you to carry more luggage. The fuel tank capacity of the sedan is 50 litres.
What Is The Ground Clearance Of BMW 2 Series Gran Coupe?
BMW has not given a number regarding the ground clearance of the sedan. That said, it rides on 225/40 R18 tyres. A higher ground clearance makes it easier to go over tall speed breakers or drive on broken roads without scraping and damaging the car's underbody.
| | |
| --- | --- |
| Ground Clearance (mm) | NA |
| Tyre Size (Base Variant) | 225/45 R17 |
| Tyre Size (Top Variant) | 225/40 R18 |
ABOUT THE AUTHOR

He is an automobile engineer who likes to write. A born Tifosi, he follows Formula 1and likes to keep up with upcoming technologies in the world of cars. 
Previous
Next