Home
-
Car Reviews
-
Hyundai Kona Specifications - Engine, Power, Transmission, Drive Range And Efficiency
Hyundai Kona Specifications - Engine, Power, Transmission, Drive Range And Efficiency
Hyundai Kona is a C-segment Electric SUV. It's a 5 seater car that rivals the MG ZS EV. This article will give you a perspective of its engine specs and drive range.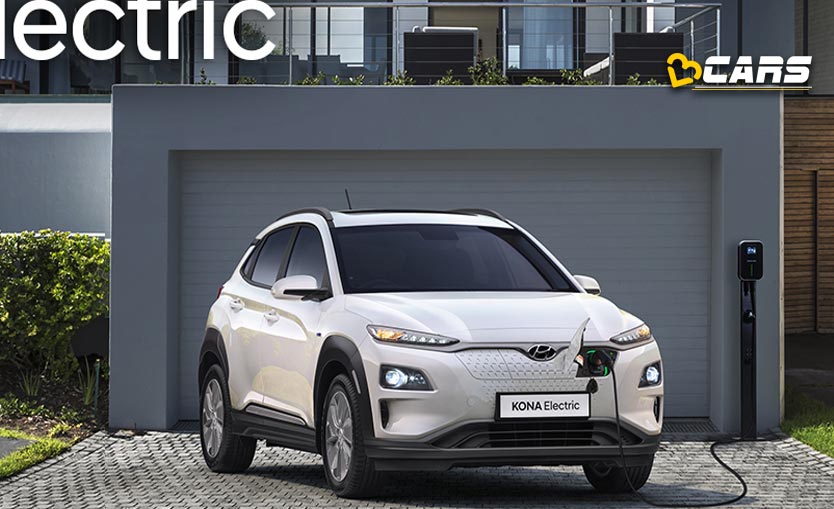 What is the Power & Torque of Hyundai Kona 2020?
Hyundai Kona Engine Specifications

Engine Type

Electric

Power

136PS

Torque

395Nm

Transmission

single-speed automatic

The Hyundai Kona is available with an electric engine paired with an automatic transmission. The power and torque output of this engine are 136PS and 395Nm.
What Battery Capacity does the Hyundai Kona Lithium-ion Polymer have?
Hyundai Kona gets 39.2kWh lithium-ion polymer battery pack.
What is the Mileage/Fuel Efficiency of Hyundai Kona?
Hyundai Kona Driving Cost

Electricity Cost / Unit (kWh)

Driving Cost Per KM

Rs. 8

Rs. 0.69

Rs. 10

Rs. 0.87

Rs. 12

Rs. 1.04

The Hyundai Kona has an efficiency rating of 11.53kmpu (kilometres per unit of electricity). If you have Rs. 8.0 /unit electricity cost, then each kilometre in the Kona EV will cost you Rs. 0.69. For Rs. 10 and 12, per km driving cost, will be Rs. 0.87 and Rs. 1.04 respectively.
What is The Range of Hyundai Kona Electric?
Hyundai Kona Range

Transmission

Single-speed automatic

Battery

Lithium-ion Polymer

Range

452km

Mileage

11.53kmpu

The Hyundai Kona Electric engine with the single-speed automatic transmission has a driving range of 452km.
Is Hyundai Kona Electric Good for Long Drives?
While the Hyundai Kona electric has a satisfactory driving range, given the lack of widespread public charging infrastructure, we can't recommend you to take the Hyundai Kona for long drives. Not only will you have to locate charging points beforehand, but you'll also have to take longer halts if the station doesn't have a fast DC charging option.
You should consider taking a petrol or diesel car for your trip.
You can, however, take the Hyundai Kona on shorter weekend getaways of up to 300km (one way) if you can secure an overnight charging point at the destination.
ABOUT THE AUTHOR

Mahesh is a fan of compact, quirky and underrated vehicles that punch above their weight. Multix, Nano, Strom R3 and Navi are his favorites.
Previous
Next
---
Related Car Reviews