Home
-
Car Reviews
-
Land Rover Defender Specifications - Engine, Power, Transmission & Mileage
Land Rover Defender Specifications - Engine, Power, Transmission & Mileage
Land Rover Defender is a premium off-roader that will take on the likes of the Jeep Wrangler and the Mercedes Benz G 350d 4MATIC. This article will give you a perspective of its engine, specs and mileage.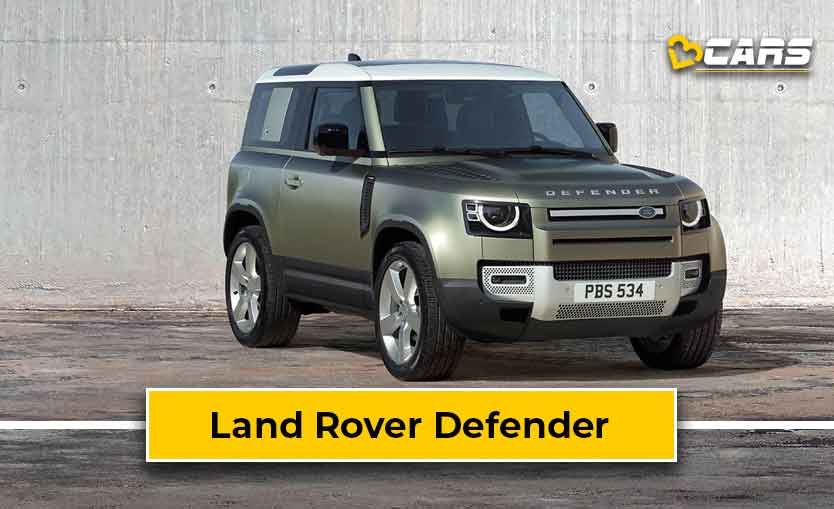 What Is The Power & Torque Of Land Rover Defender?
LAND ROVER DEFENDER | ENGINE SPECS

Engine

2.0-litre Turbo petrol

Displacement

1997cc

Cylinder

4

Maximum Power

300PS @ 5500rpm

Peak Torque

400Nm @ 1500-4000rpm

Automatic Transmission

8-speed AT

Driveline

4WD

Both versions of the Defender (90 and 110) will be powered by a 2.0-litre turbocharged petrol engine. It makes 300PS of power and 400Nm of torque mated to an 8-speed automatic transmission. It comes paired to a 4WD system paired to a terrain response system and a low range gearbox. 
Is Land Rover Defender Underpowered?
Although we are yet to drive the SUV, the Defender doesn't seem underpowered on paper. Compared to its rivals, it is more powerful than both the Wrangler (268PS) and the G-Class (286PS) but falls behind the G-Class in terms of torque (600Nm). 
How Many Cylinders Does The Land Rover Defender Have?
The Defender gets a 2.0-litre turbocharged, 4-cylinder petrol engine.
What Is The Mileage Of Land Rover Defender?
Land Rover has not yet revealed fuel economy figures of the Defender SUV.
Is Land Rover Defender Good For Long Drives?
Although the Defender's primary habitat is the jungle and off-road, it should be good for city and highway use as well. 
Is the Land Rover Defender 4X4 / 4-Wheel Drive (4WD) Or All Wheel Drive (AWD)?
Yes, the Defender gets a 4WD system. It is coupled with a terrain response system and a low range gearbox as standard.

ABOUT THE AUTHOR

Lakshya loves to talk about cars and, therefore, he's mostly in the front of the camera doing the talking. He's usually blunt in his opinion -- good or bad, and backs it up with logic. Lakshya is a senior member of V3Cars' editorial team. 
Twitter handle: @lakshya_khanna
Previous
Next
---
Related Car Reviews