New Maruti Ertiga, XL6 and Brezza To Get 6-Speed Torque Converter | V3Cars
Maruti Suzuki are using the 4-speed torque converter automatic transmission for a long time now. They are using the same transmission since 2003, when the Grand Vitara came out. Now, some online reports suggest that Maruti are soon going to replace this with a newer and better, 6-speed TC automatic transmission. We expect it to make its debut with the new 2022 Ertiga facelift.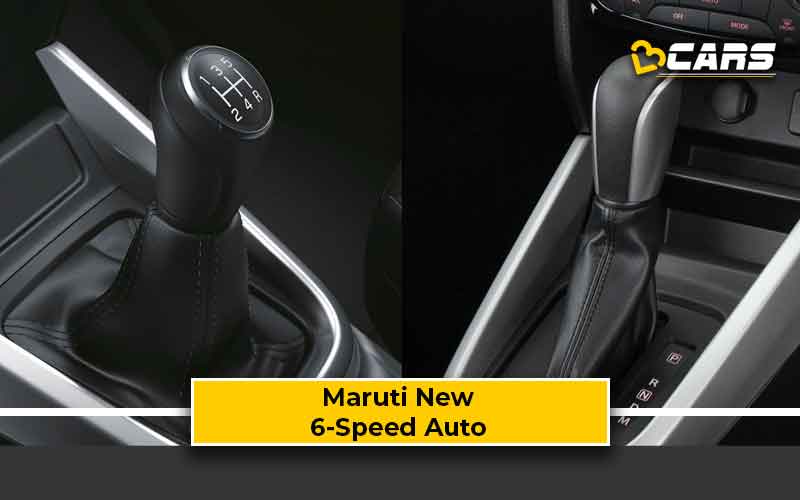 Currently, Maruti have 3 different automatic transmissions. The Baleno uses a CVT and other Maruti cars using 1.0L petrol or 1.2L petrol engines use a 5-speed AMT. Bigger cars from Maruti that use the 1.5L petrol engines like Ertiga, XL6, Brezza, S-Cross and Ciaz use the aforementioned 4-speed torque converter automatic transmission.
We expect the new 6-speed torque converter unit to make its way to the Indian market in March with the Ertiga facelift. The 2022 Ertiga will have very subtle cosmetic changes on the exterior along with the new transmission. Later, Maruti should introduce it in the Brezza facelift with paddle shifters, which will go on sale in mid 2022. The S-Cross facelift, which we expect to go on sale this festive season will also feature this transmission. Towards the end of the year, Maruti might launch the updated XL6 with this transmission, as it essentially a 6-seater Ertiga with slight cosmetic changes. As of now, there is no confirmation as to when the Ciaz will get the new transmission. Maruti might update the transmission of Ciaz without any other significant changes by the end of this year.
Reports suggest that Maruti will bring the same 6-speed auto they use in the international Vitara SUV. The new transmission will have certain advantages over the old one like:
More gears; this will allow you to run low RPMs at high speeds, resulting in low NVH levels.
Better fuel efficiency; low RPMs will also result in low fuel consumption.
Manual operation
Sports mode
Faster shifts; new technology will fasten the shift times resulting in smoother drive experience
With all these advantages, we can also expect a significant price hike on the automatic option. Currently, Maruti charge roughly Rs. 1.30 lakh for the 4-speed AT over the respective manual models. We can expect this difference to rise to Rs. 1.50 lakh for the 6-speed AT over the manual transmission.