MG Marvel R Battery-Motor Specifications, Driving Range, Power, Torque
This article will provide you with the information about the battery-motor specs like power, torque, battery capacity, driving range and mileage details of the MG Marvel R electric SUV.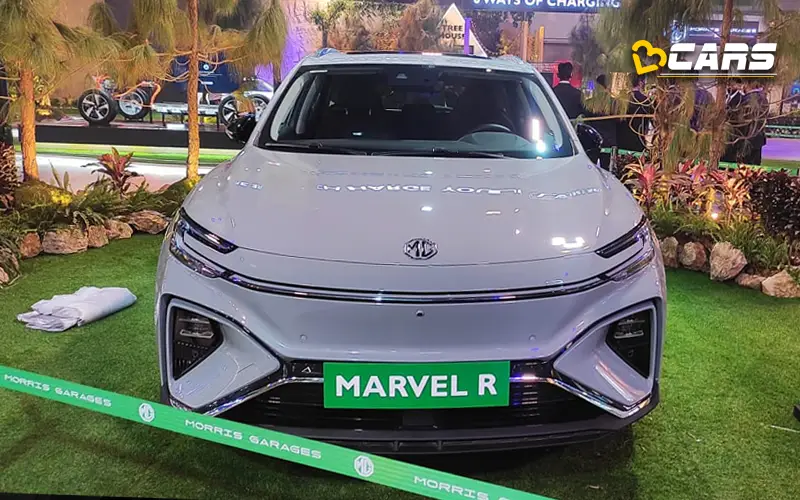 What Are The Battery-Motor Specs Of MG Marvel R?
MG Marvel R is a D-segment electric SUV that comes with three electric motors which have a combined peak power output of 228PS and a peak torque of 665Nm. The Marvel R comes with a battery pack of 70kWh and has a claimed range of 402km.
What Is The Mileage Or Fuel Efficiency Of MG Marvel R?
The 70kWh battery which can drive the Marvel R electric SUV to a claimed range of 665km gives it a mileage of 5.74kmpu. This means the car will cover 5.74km for every unit of electricity stored in the battery.
Note : View All Details of Auto Expo 2023 India
Read more about how you can get the best mileage or fuel efficiency from your car:
10 Tips To Get The Best Mileage From Your Petrol, Diesel Or CNG Car