Nissan Kicks Petrol Engine Specs, Mileage, Power, Torque
This article will give you a perspective of the engine specs, like displacement, power, torque, mileage and transmission details, of the Nissan Kicks petrol engine.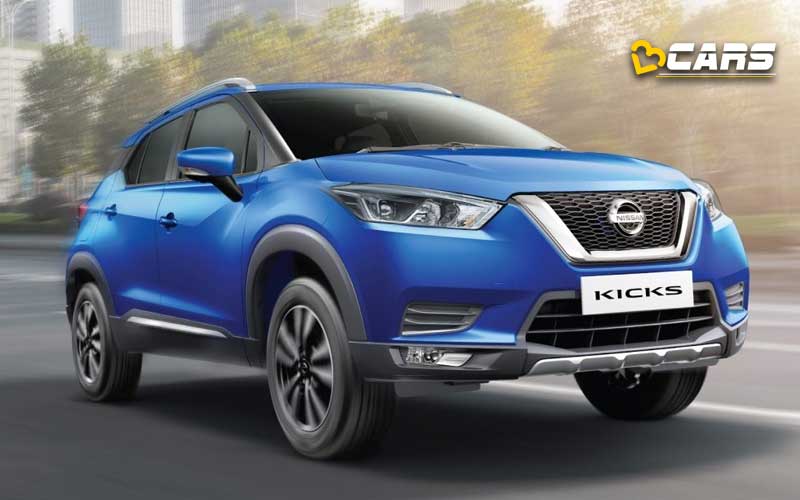 Considering the body style, size and price range of the Nissan Kicks, it competes with the following cars:
Kia Seltos
Hyundai Creta
Renault Duster
Tata Nexon
What Are The Engine Specs Of Nissan Kicks?
The Nissan Kicks is available with a 1.5L normal petrol and a 1.3L turbo petrol engine. The 1.5L normal petrol gets a 5-speed manual while the 1.3L turbo petrol is available with a 6-speed manual and a CVT automatic transmission. The Kicks's 1.5L normal petrol engine makes 106PS of power at 5600rpm and 142Nm of torque at 4000rpm. The 1.3L turbo petrol in the Nissan Kicks pushes out 156PS of power at 5500rpm and 254Nm of torque at 1600rpm.
What Is The Mileage Or Fuel Efficiency Of Nissan Kicks?
The Nissan Kicks 1.5L normal petrol has a mileage of 13.9kmpl with the manual transmission. The 1.3L turbo petrol engine in the Nissan Kicks gives 15.8kmpl with the manual and 15.8kmpl with the automatic transmission.
Read more about how you can get the best mileage or fuel efficiency from your car:
10 Tips To Get The Best Mileage From Your Petrol, Diesel Or CNG Car