Drive review - 2019 Jaguar F-Pace 2.0 Petrol - V3Cars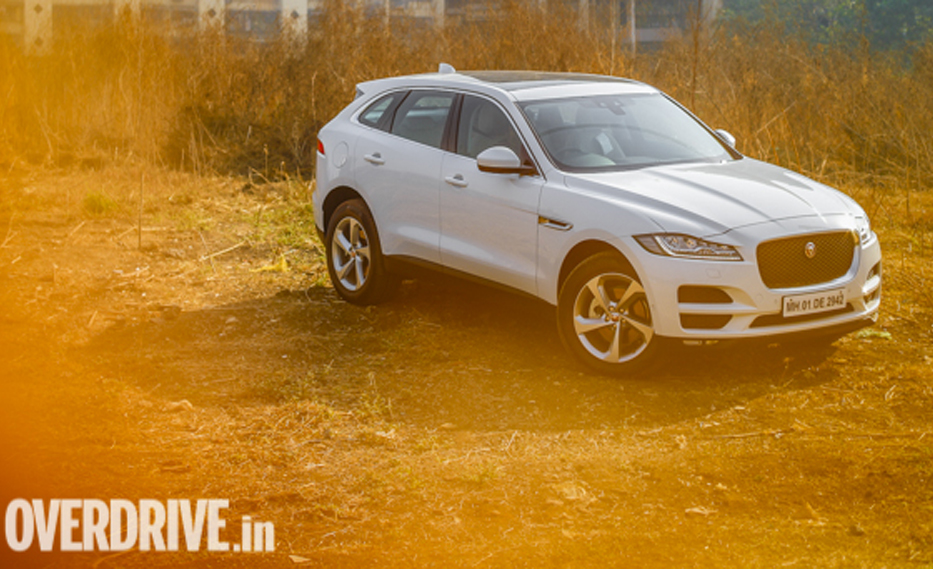 The Jaguar F-Pace has gained tremendous favour over the from all auto enthusiasts. This sporty luxury SUV is something that can please even the skeptic. Despite the fact that it has been around for some time, the styling of the F-pace doesn't fail to charm the onlookers and even its owner for years. The sporty vehicle's high shoulderline, low roofline, flared wheel arches and everything else gives the model an athletic charm that none of its peers offer. What we like is than despite being a sporty SUV, it has design resemblance with the XF sedan. This makes things more elegant and stylish apart from the sporty attitude that it exudes from all the angles.
Just like the exterior design of the Jaguar F-pace, we like the very well appointed cabin as well. The luxury SUV impresses with neat and smart design, up-class materials, top-notch fit and finish and a very intuitively designed interiors that makes one feel highly comfortable in it. It might not be as plush as some of the German counterparts, but there's nothing to really complain about. The controls are also placed nicely and the whole cabin offers a neat and sporty feel. Moreover, despite the fact that the 2019 F-Pace is locally assembled in India, the fit and finish remain as impeccable as before.
The only tad of a downside in the cabin is that the 'InControl' smartphone interface of the infotainment system is not very user friendly as compared to Apple CarPlay or Android Auto. However, Jaguar again impresses with a very impressive audio system that is comparable with the ones found on similarly placed Land Rover models. Being a luxury SUV, ingress and egress are effortless. Another thing that we love is that despite being a SUV, the F-Pace offers a driver centric cockpit that feels like that of a sport coupe, which further compliments the F-Pace's sport-coupish visual appeal. The driver's seat is highly supportive and the dashboard kind of wraps around it, which makes the driver feel highly comfortable and in-charge of the vehicle.
When it comes to performance, the F-Pace is feels exactly what it is a sporty SUV, but then again it feels quick and smooth like that of a sports coupe. Its throttle response is so quick and you would want to keep to the Eco mode while using it on city roads. The spunky Ingenium 2.0 liter petrol engine reaches its potential at 6,500 rpm and is quick to reach there. It drives like dream on the highways. The luxury SUV's lane departure warning system is very precise and offers quite accurate guides even in the Indian road conditions, which is a big plus.
;
The vehicle offers impressive in-gear acceleration as well. The F-Pace smoothly does the 0-100kmph sprint in less than 8 seconds and while at it offers a sweet exhaust note as well, to increase the charm factor. Most importantly, if you are an explorer then the F-Pace is for you, as it offers great fun on the winding mountain roads. It is steady, easy and fun unlike most cars of its class. It pleases the regular drivers with its smooth drives and encourages driving faster, while keeps the driving enthusiasts engaged with its stiff and driving dynamics and punchy performance. In short, it offers everything from speed, smooth performance, fantastic ride and handling superb steering feedback to please any driver. The F-Pace also very capably handles broken roads.
The Jaguar F-Pace is a very capable and pleasing all-round package of a mid-sized SUV, and is definitely worthy of buying, no matter if you are a driving enthusiast or not.
;

ABOUT THE AUTHOR

An adventurer at heart and introvert by nature, I love to travel, click nature's beauty and beautiful machines on wheels. Art, literature and poetry are also close to my heart.
Previous
Next
---
Related Car Reviews