11 Car Brands With Cat In Their Logo (+13 Honourable Mentions) — Full List
Felines (or simply cats) can be cute, swift, agile, majestic, scary, playful, mysterious and affectionate; though not all at the same time. So, some car and vehicle manufacturers try and convey their vehicle's attributes through association with a particular species of cat. In this article, we honour the car brands and vehicle manufacturers that have a catty connection in their vehicles.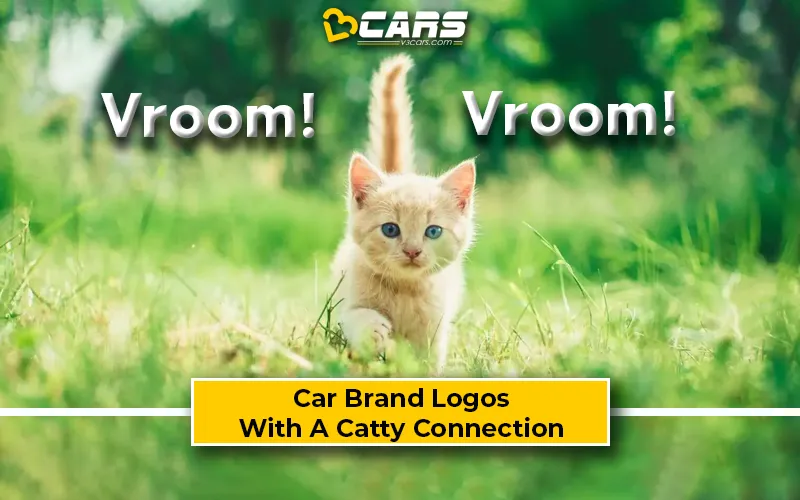 Let's start with the obvious one.
1. Jaguar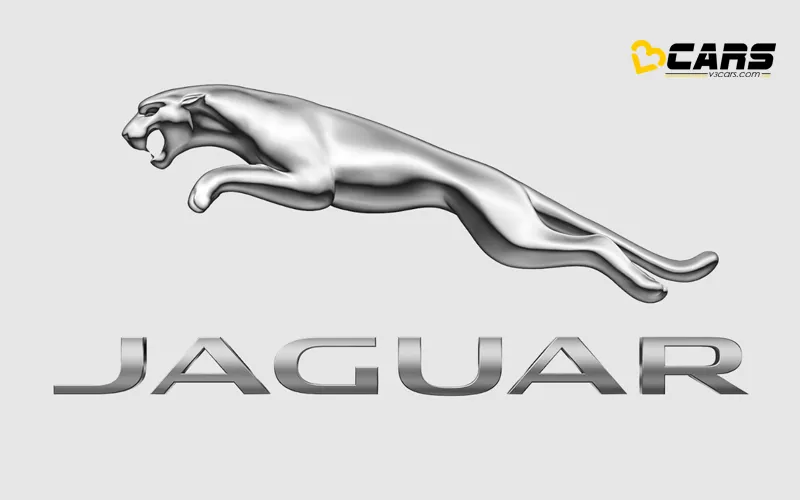 The moment you think of a cat logo on a car, British carmaker Jaguar is the first to come to mind. Unlike some other felines used in the car brand logos, jaguars or panther family cats are extremely quick, agile and swift in their movements. Jaguar cars embody this personality trait in their cars. Indian carmaker, Tata Motors, purchased the Jaguar and Land Rover brands and all their assets from Ford during the 2008 market crash.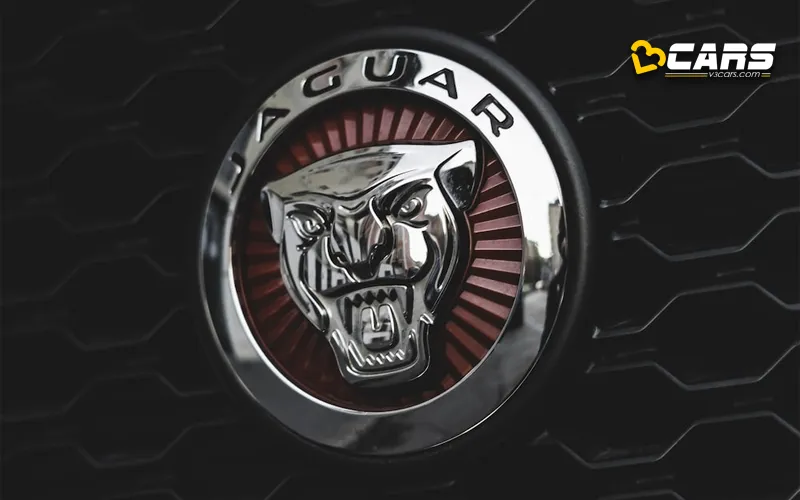 There's one unique thing about Jaguar cars you probably haven't pay attention to yet. Their logo on the nose and the one on the back are different. Around the back, they showcase a leaping profile of a jaguar with the brand lettering. On the nose, they were a roaring jaguar medallion with Jaguar lettering towards the top of the logo.
2. Peugeot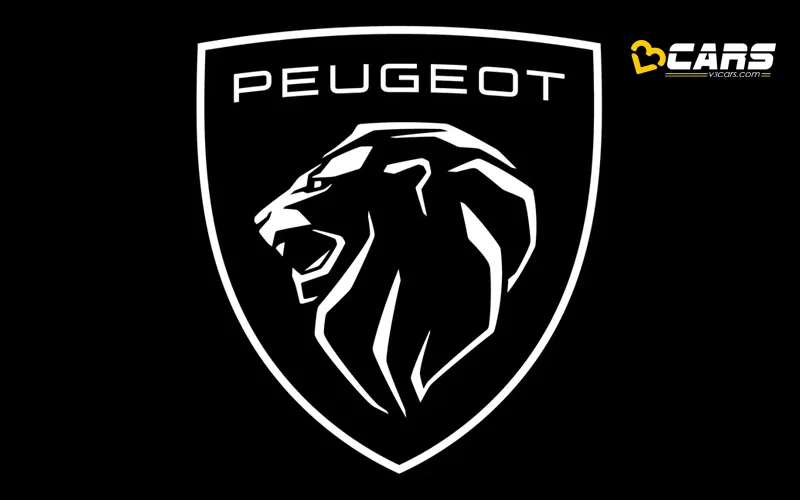 Peugeot, a French car manufacturer with a rich heritage dating back to the 19th century. They currently fall under the Stellantis group, which also owns brands like Jeep, Fiat and Citroen. Their logo has undergone several changes in the past and the current one has the side shot of a lion with its majestic mane.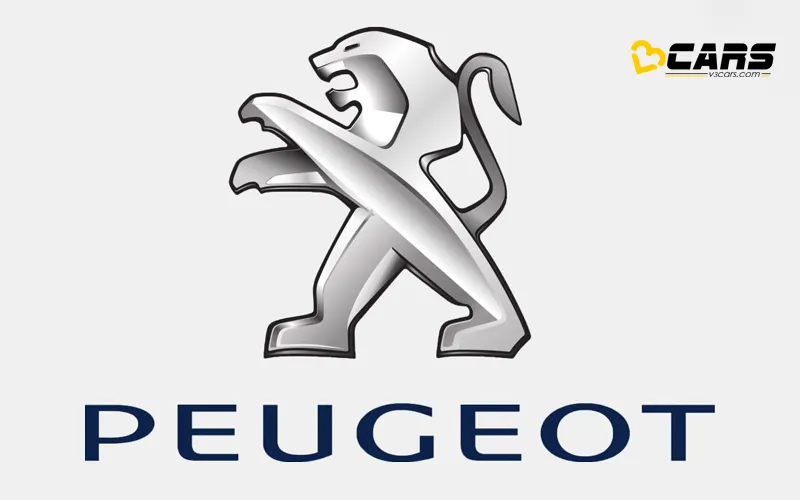 Their old logo usually had a lion walking on hind legs while the current logo goes back to their 1960-1964 version. Back in the 1800s, their logo had a lion walking on all 4 legs. They have expertise in making and selling anything from small city cars and sedans to SUVs and MPVs. In fact, we have even seen an SUV testing on KMP expressway suggesting that they may be considering entering the Indian market in the future.
Also Read: Exclusive — Peugeot 2008 SUV (Creta Rival) Spotted On KMP Expressway
Note: If You Want to Buy a New Car, Calculate Car Loan EMI with V3Cars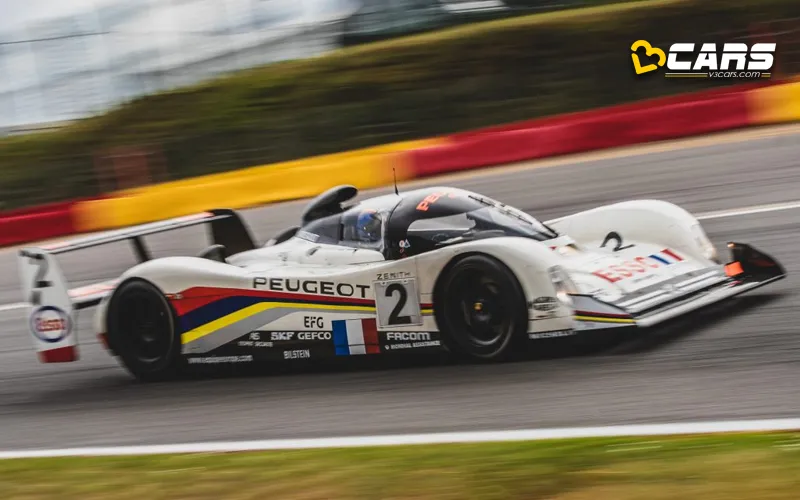 They also have a history of racing in the 24 Hours of LeMans. The Peugeot 905 even managed to secure pole position in 1992 and 1993 endurance races in France.
3. Holden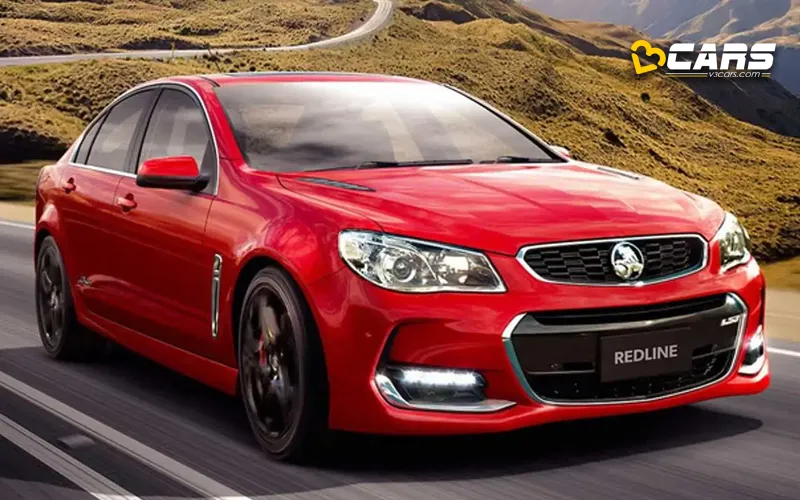 The moment I read the Holden name, their SS Commodore springs to my mind. It was sold in the US as the Chevy SS. This car was everything the enthusiasts say they want but don't buy. It looks like a sedate 4-door, D-segment sedan but its engine options stretch all the way up to 6.2L V8 straight from the Camaro. But it didn't stop there and even had an Aisin-sourced 6-speed manual transmission sending power to the rear wheels. That's how God intended for us to enjoy a car.
It also had the Chevrolet Magneride magnetic suspension system so you can have a comfortable ride when you're just dropping the kids off to school and a stiffer ride while heading back home. Meanwhile, the clean styling made the car a perfect sleeper. It was a proper pony car but without the pony car styling. In the right hands, it would smoke most base engine muscle cars.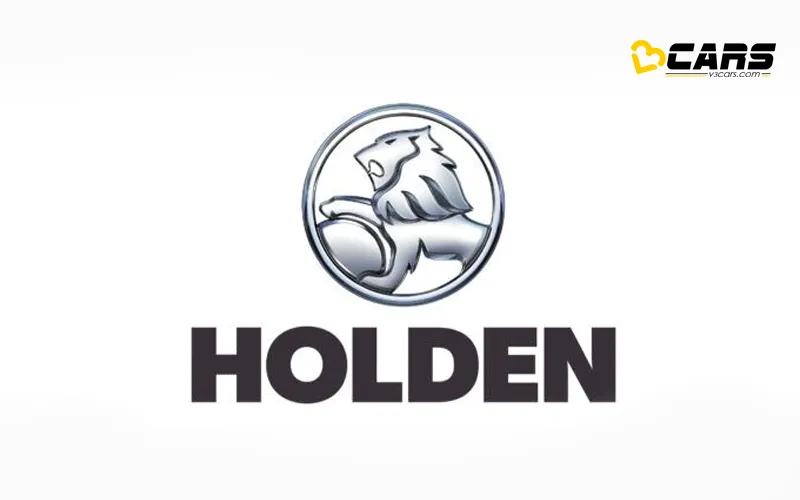 Holden's logo is a Lion playing with what looks like a ball. It was an Australian sub-brand of General Motors, and unfortunately, GM pulled the plug on Holden on December 31, 2020.
4. Roewe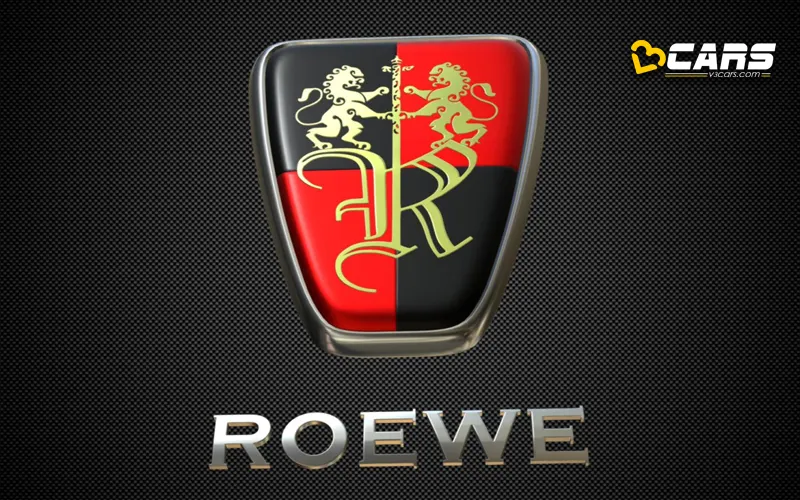 While Chinese carmaker, Roewe, may be a new name for some, its parent company isn't new to us. SAIC Motor also owns the familiar MG Motor. Their logo has a couple of lions sitting on top of an 'R' written in classic serif font. Besides the parent company, I couldn't find anything in common between the MG cars we have in India and the Roewe cars. But their RX8 full size SUV has a familiar styling, which may remind you of the MG Gloster. Although, it's difficult to confirm if they are rebadged versions of the same car.
5. Proton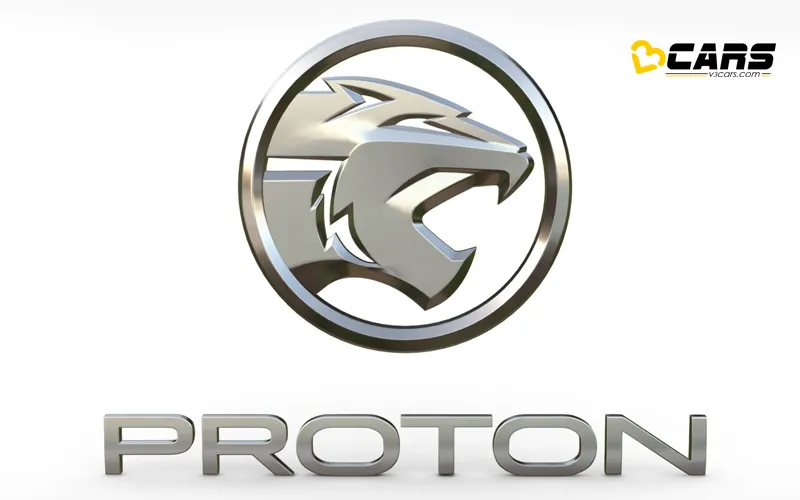 The Proton logo just has a roaring lion inside a circle. It's a Malaysian car brand doing business in countries like Jordan, Egypt, Mauritius, Pakistan, Nepal, Sri Lanka, Zimbabwe and Iraq among others. They also have CKD plants in Sri Lanka, Pakistan, Nepal and Kenya. As they primarily operate in developing countries, you'd expect them to be one of the small time brands. But, Geely's 49.9% stake in Proton makes it a notable brand. If you don't know, Geely is also the parent company of Volvo Cars, their performance wing, Polestar, and Lotus. Tying up with Geely also opens up Proton's ability to borrow platforms, powertrains and engineering know-how of other Geely subsidiaries. Such a move would rapidly improve the quality and performance of Proton cars.
Also Read: Lotus Emira Sports Car India Launch In 2024
Lotus Cars Enters India With Eletre Electric SUV (Press Release)
6. Mercury Cougar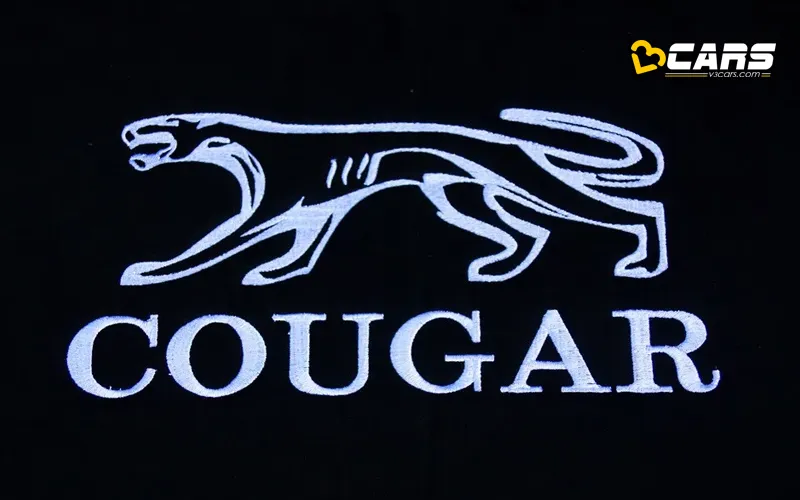 Mercury was one of Ford's sub brands without a Ford badging. Similar to GM's sub brands like Chevrolet, GMC, Buick, etc. It was a few years late but in the race with a horse; the Mustang. Think of it as a more luxurious, upscale version of the Mustang but without the Mustang badge.
The Mustang continued to gain popularity since launch. Meanwhile, the Mercury Cougar kept going through changes over the years to find the right balance of design, luxury and performance but nothing clicked. The Global Financial Crisis (GFC) of 2008 got to Ford and they decided to drop the Mercury brand altogether in 2010. Although, Ford dealerships still support Mercury car owners with parts and maintenance.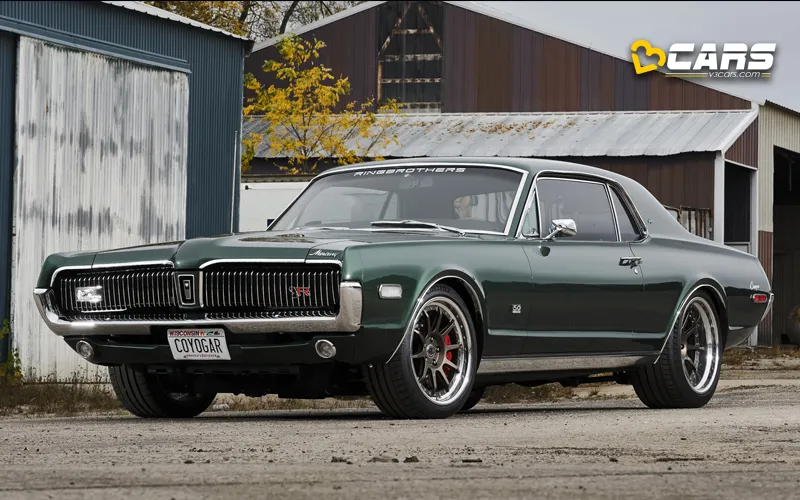 Notice the Cougar badge in the left part of the grille. The Mercury badge sits on top of the right side, just above the grille. You can also see the 5.0 stickering on the fender and XR7 badge on the C-pillar conveying that this is the performance version of the Cougar.
It's worth noting that Ford were most agile of the big 3 North American automakers. They sold Jaguar Land Rover, one of their fully-owned subsidiaries, to Tata Motors in 2008 and generated some cash to sustain operations during the recession. The Ford leadership's timely intervention and restructuring through the GFC made sure that they were the only one to not need a bailout to survive. In simple terms, had the government decided that the automakers should face the consequences on their own, GM and Stellantis (Fiat-Chrysler at the time) would be gone. Ford would be the only major American automaker alive today with a total monopoly. Dropping Mercury was just one of the decisions they made at the time to survive.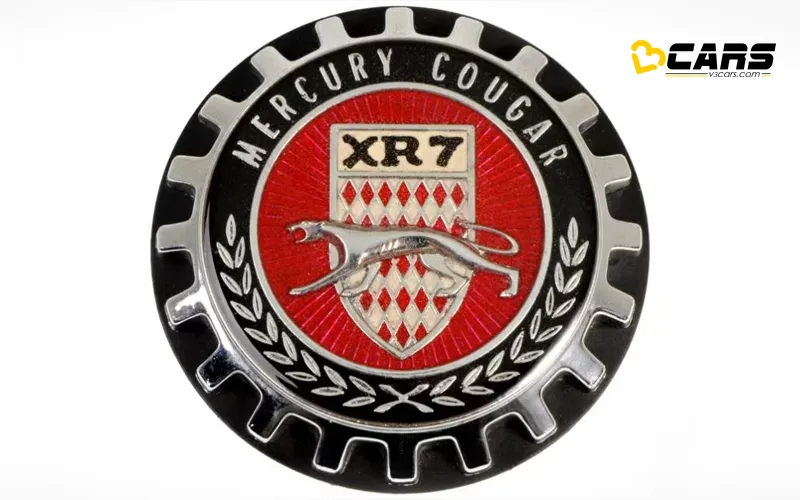 This is one of the C-pillar badges of the Cougar XR7. It was a high performance variant of the Cougar, similar to the Mustang GT500.
7. Ford Puma
As you already know, Fords are generally better handlers even without any special badging. The Fiestas command more respect for their handling in Ford's mass market category. Now, you shouldn't be surprised to hear that the Puma was an even superior handler considering that it was based on the Fiesta and had suspension upgrades. After all, it's named after a cat. Agility and sharp handling are supposed to be its defining characteristics.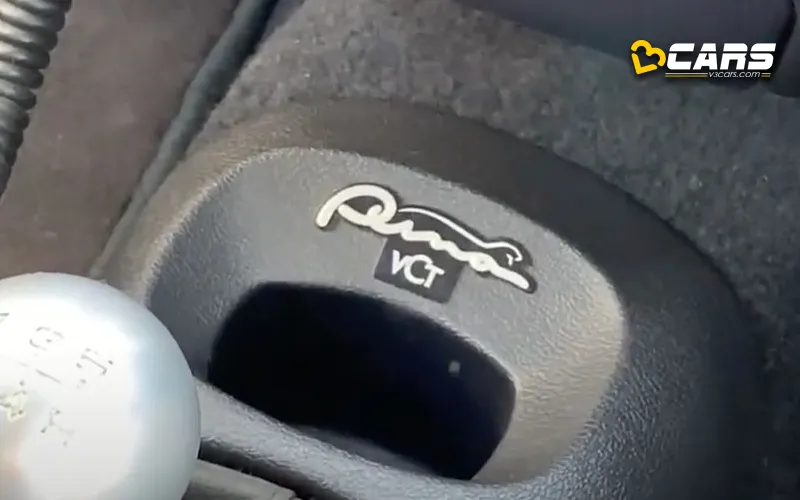 Ford introduced the Puma 2-door coupe in 1997 and discontinued it in 2002 — after the dot-com bubble burst. The Puma nameplate returned in 2019 as a crossover and it seems to have some Jaguar F-Pace cues in its design.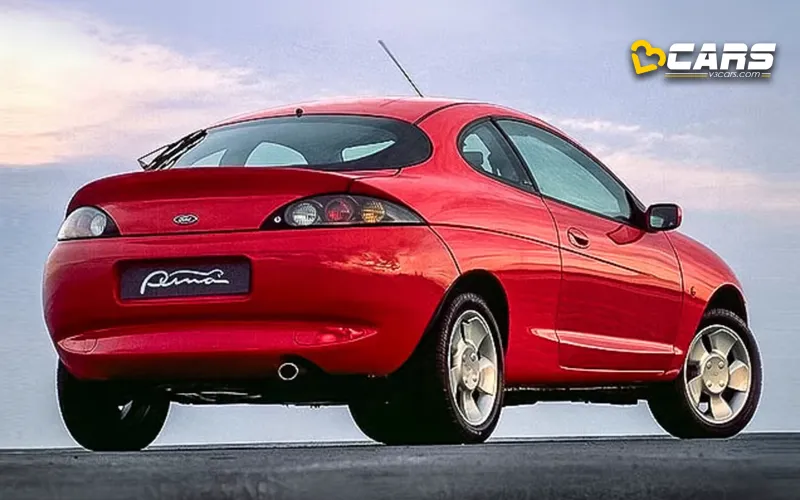 The new Puma crossover doesn't have any cat-like badging but the old one did. In various places like the B pillar, ahead of the gear lever, mats, etc., the Puma coupe had the 'Puma' lettering with a partial, leaping cat outline.
8. Buick Wildcat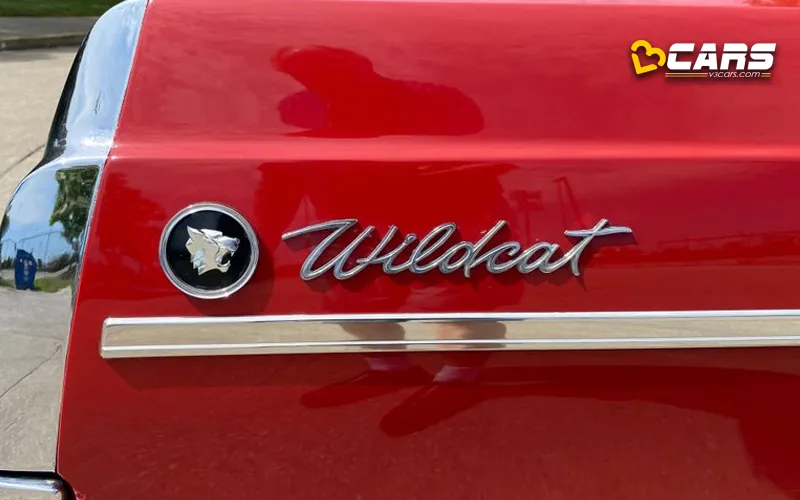 Buick Wildcat remained on sale for a decade from (1963 - 1973). It has the boxy silhouette like the cars of that era. Considering that GM took it off the shelves so soon, it's safe to assume that it wasn't very popular. Moreover, from mid-59 to late 74, the US economy was stagnant. So, it's possible that this economic cycle may have played a part in the death of the Buick Wildcat.
The Wildcat wore the badging and the roaring kitty logo along its sides near the tail lamp.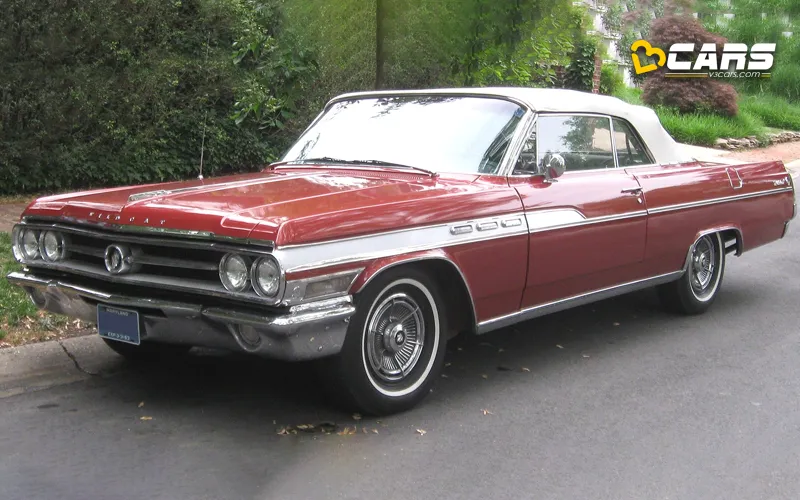 Notice the Wildcat badging and logo near the tail lamps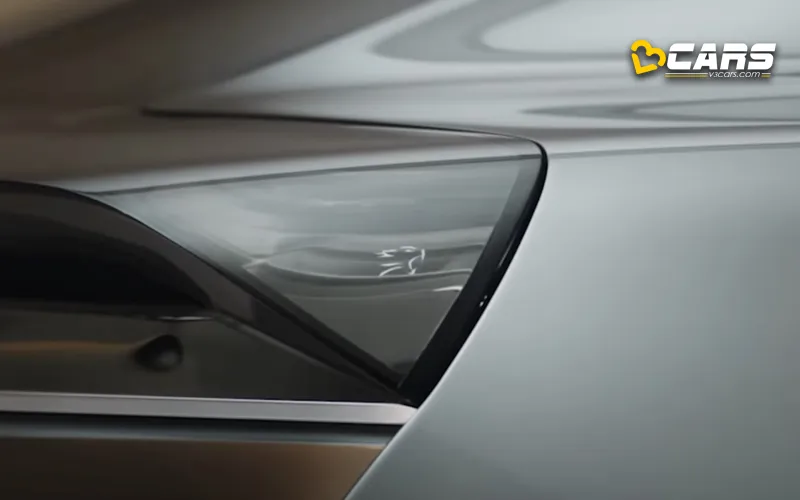 The Wildcat nameplate is likely to return in 2025 as an electric car. Buick showcased the Wildcat EV concept in mid-2022 but didn't promise a deadline for the car launch. One little detail that's easy to miss is the cat logo along the sides embedded in the wraparound tail lamp cluster — an homage to the old Wildcat.
The following video provides a better look at the Wildcat EV concept:
9. Spirra (Oullim Spirra)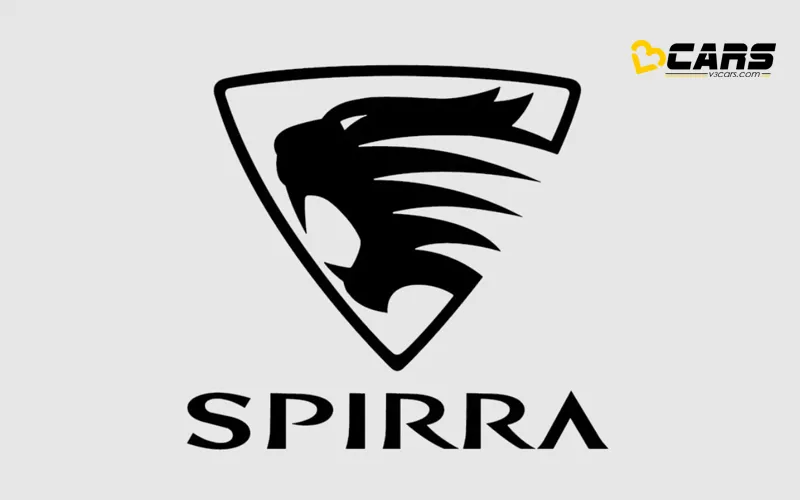 Spirra is an exotic sportscar from the South Korean carmaker Oullim Motors. The Spirra made its debut around late 2000s and was available with turbocharged and naturally aspirated petrol engines as well as electric powertrains. More than the style and performance, Spirra is known for being a rare, handmade sports car. Its logo has a growling panther with its sharp fangs on display.
10. Leopard Roadster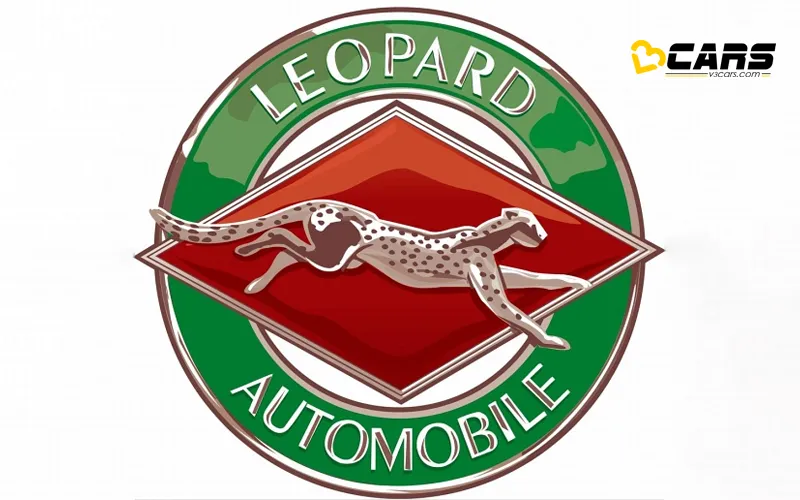 Leopard is a Polish carmaker, which made the Roadster, a long-hood convertible with classic styling. Its logo has a leaping jungle cat inside a green medallion. They used the GM's 6.0L V8 with a 6-speed manual in a custom frame and brought it to market in 2005.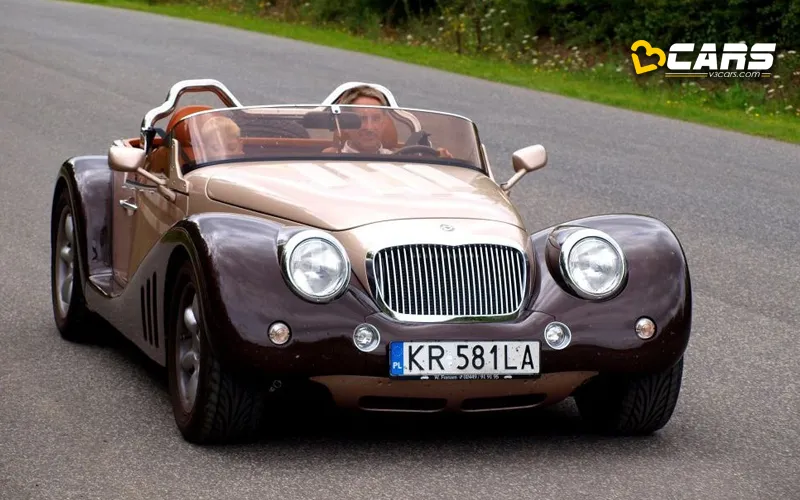 As of today, the brand is probably defunct. Their website still uses Flash. Seriously! Who the hell uses Flash in 2023 when Adobe themselves said in 2017 that they would drop support for Flash? Adobe stopped supporting Flash at the end of 2020.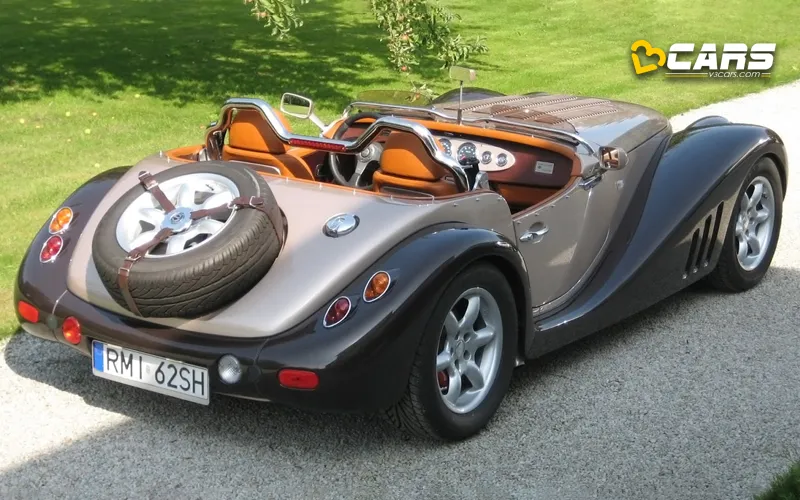 Without a doubt, it was a beautiful thing and looks much older than it is.
11. Cizeta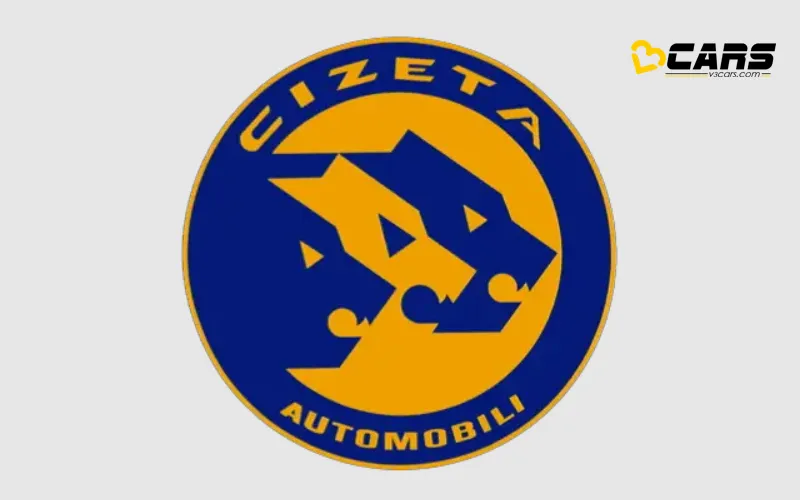 Cizeta Automobili is another carmaker known for hand-built cars in small quantities. Their logo has a profile headshot of 3 panthers with the middle one in negative space. While they were founded in Italy, they later moved their operations centre to California, US. Cizeta have only made around 10 units, although it's difficult to confirm the exact number before the company went bankrupt.
Their original car, the V16T, had a 16-cylinder engine and looked a lot like the Lamborghini Diablo. In fact, the Lamborghini designer Marcello Gandini had first pitched the design to Lamborghini, which used a significantly revised version for the Diablo. Meanwhile, the original design ended up serving the Cizeta V16T.
In the USA, Italian entrepreneur Antonio Mandelli is reviving the brand and plan to bring some models back into the market. They intend to position themselves above the Ferrari and Lamborghini cars by making their offerings in limited numbers.
Pun-Fact: Hindi-speaking readers will also notice that this is the only car brand name with 'bili' in its name. In Hindi, billi means cat.
Honourable Mentions
That's not all. Among some non-car automobile brands too, we have vehicles with a feline connection.
1. MAN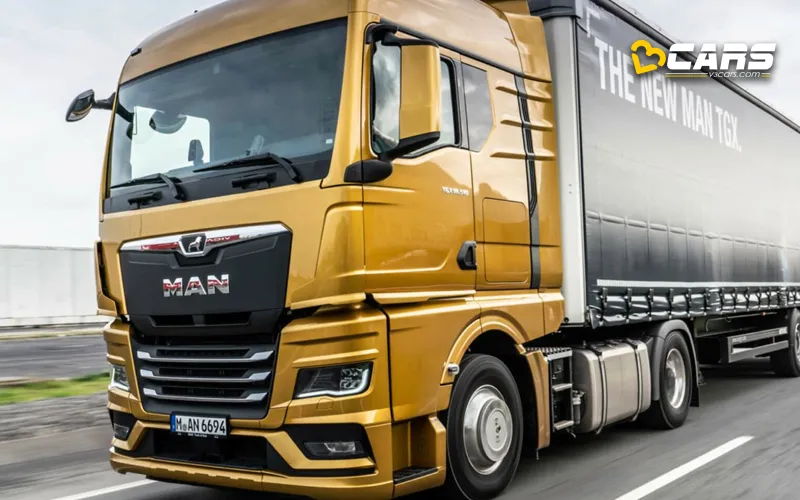 MAN is a German truck and bus manufacturer and is part of the Volkswagen Group. It's worth noting that they also have a presence in India and compete with more upmarket truck and bus manufacturers like Volvo and Bharat Benz.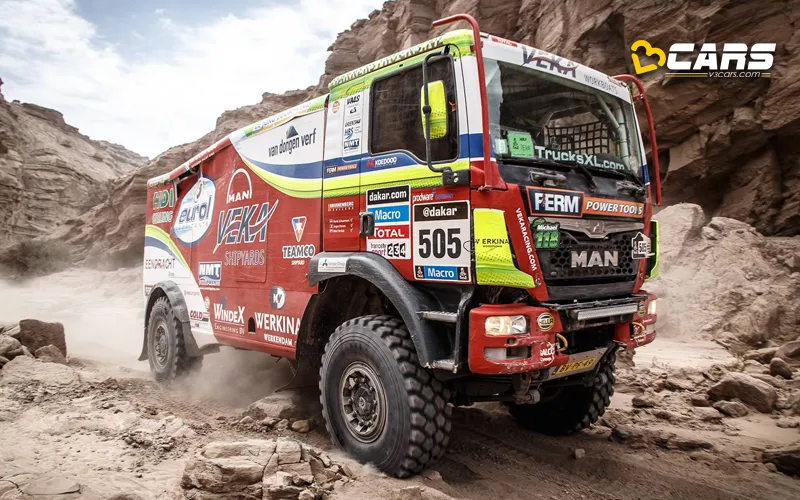 Man's logo shows a full profile of a lion standing tall and ready for some action.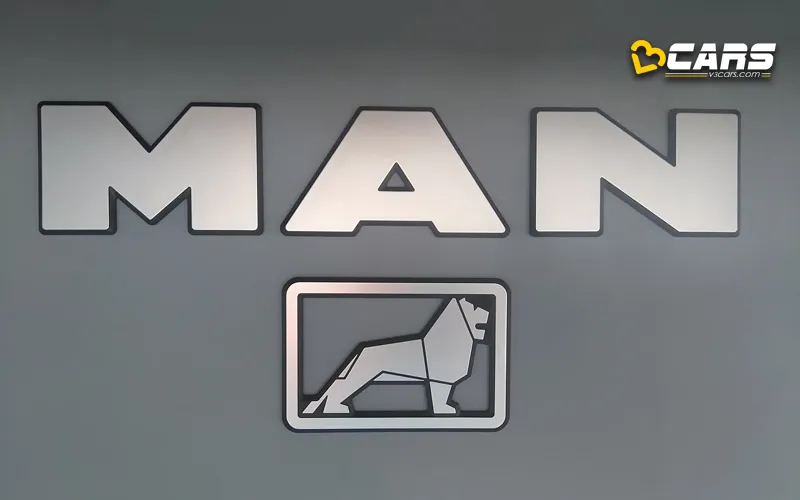 2. Büssing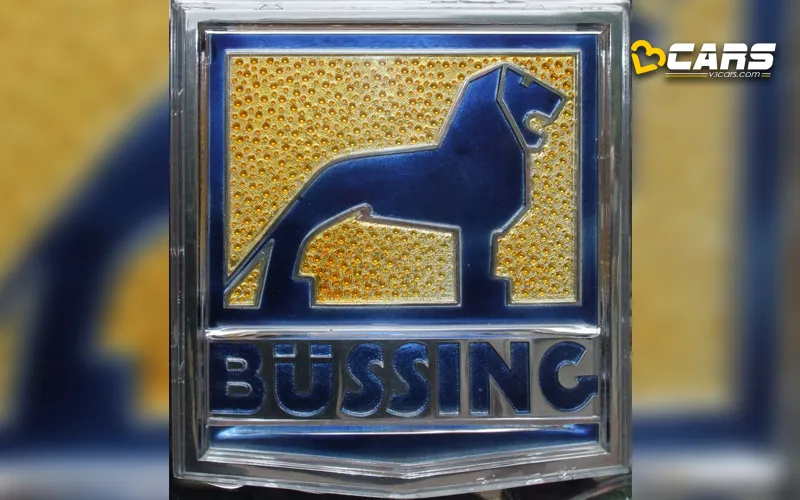 Büssing is another German truck and bus manufacturer, which later merged with Man.
The lion in their logo looks similar to that of the Man logo. And it's not a coincidence either. Man acquired Büssing in 1971 and Man's logo still pays homage to this brand with a history of surviving both the world wars.
3. Benelli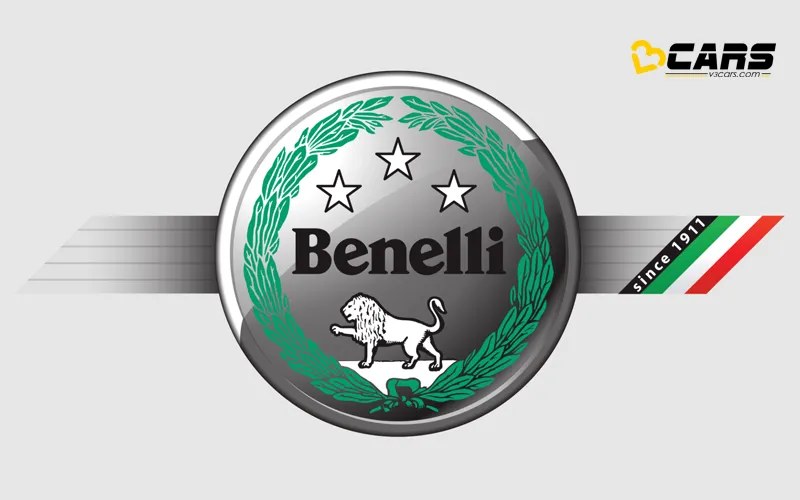 Benelli is an Italian motorcycle manufacturer, fully owned by Chinese QianJiang Motorcycle, which in turn is owned by Geely Holding Group. You already know that the Geely Group also owns Proton besides Volvo, Polstar, Lotus, Lynk & Co., Zeeker and the London EV Company, which makes the iconic London cab but with an electric powertrain.
Benelli's logo has a lion with one paw in the air and 3 stars surrounded by a wreath. The lion and 3 stars have remained a part of Benelli's logo for almost a century.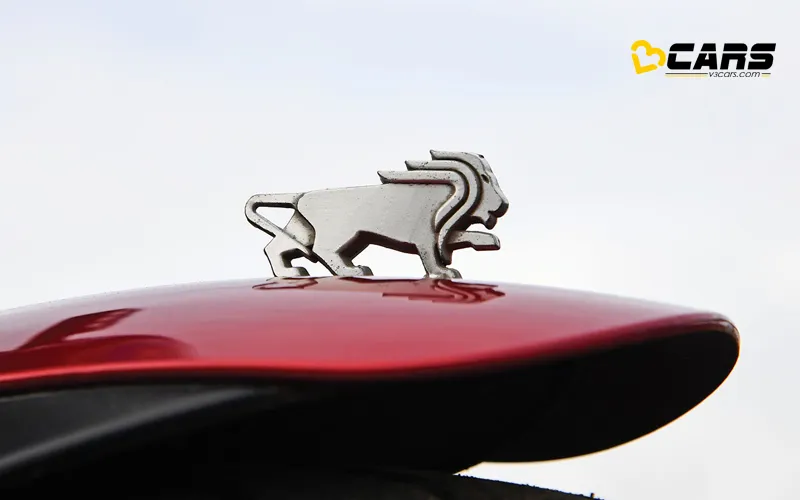 The Benelli Leoncino, which is their entry level motorcycle, takes the lion theme a step further. It has this 3D lion motif on the front fender. In Italian, Leoncino means a lion's cub. In a sense, it's their small motorcycle. Although, the lion on the Leoncino's fender has a fully grown mane, suggesting that it's not a cub.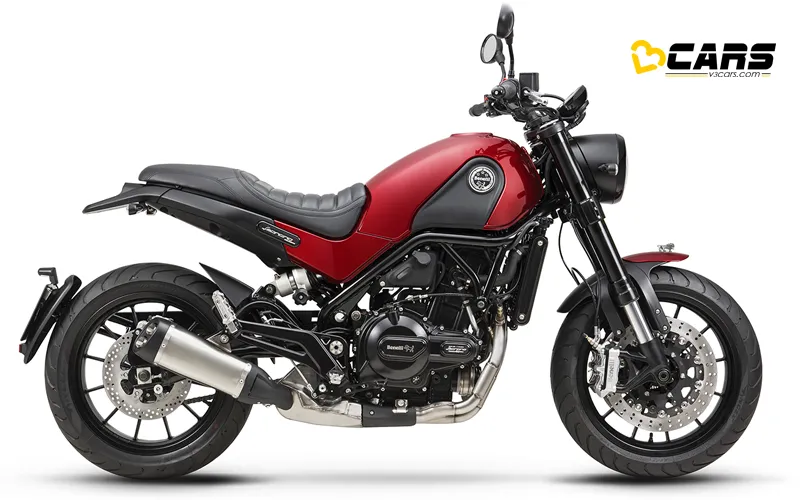 4. Bobcat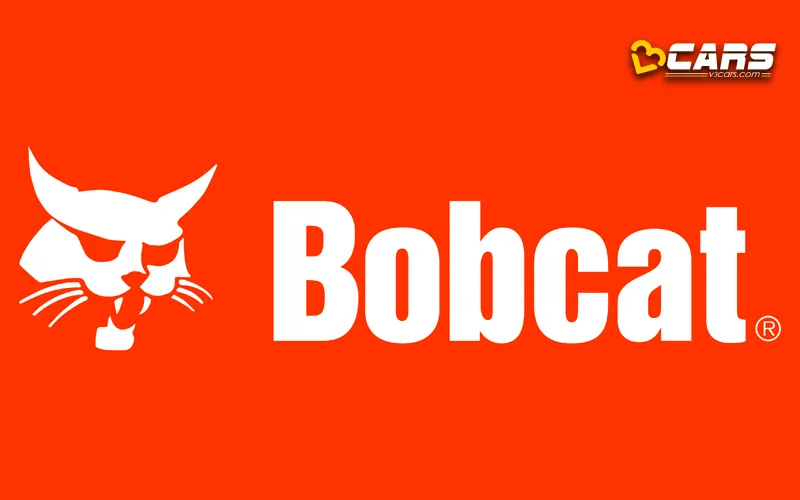 Bobcat is an American farm and construction equipment manufacturer. They specialise in loaders, excavators, tractors and all-terrain utility vehicles. I was surprised to find out that not only do they do business in India, but they were founded in 1947.
Bobcat India website: Bobcat Company India – Products, Services and More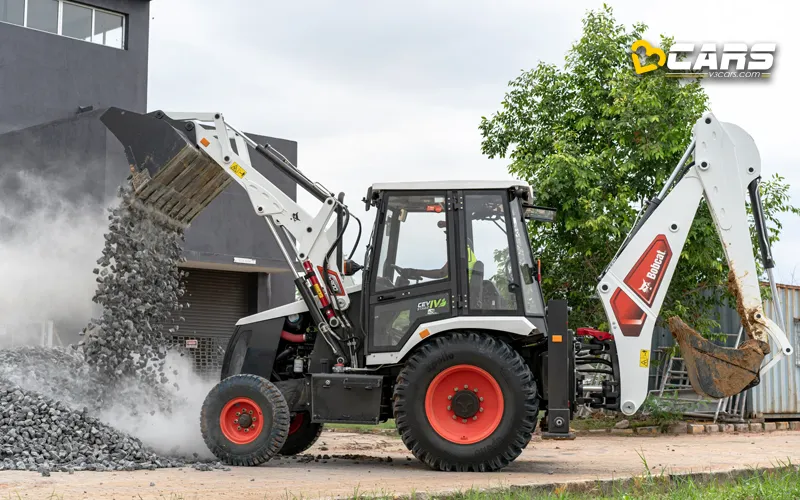 Bobcat's logo is a, you guessed it, a bobcat, which is a medium sized cat of the lynx family. Its logo has a hissing cat showing its fangs and their tagline is 'one tough animal'.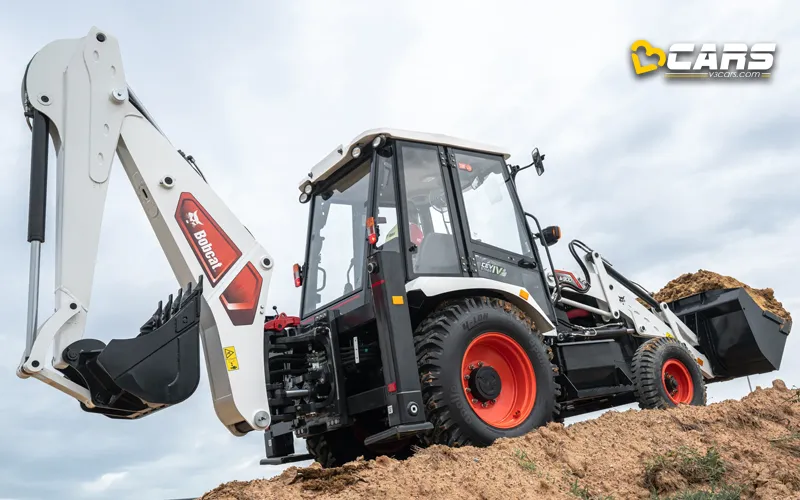 5. Porsche Macan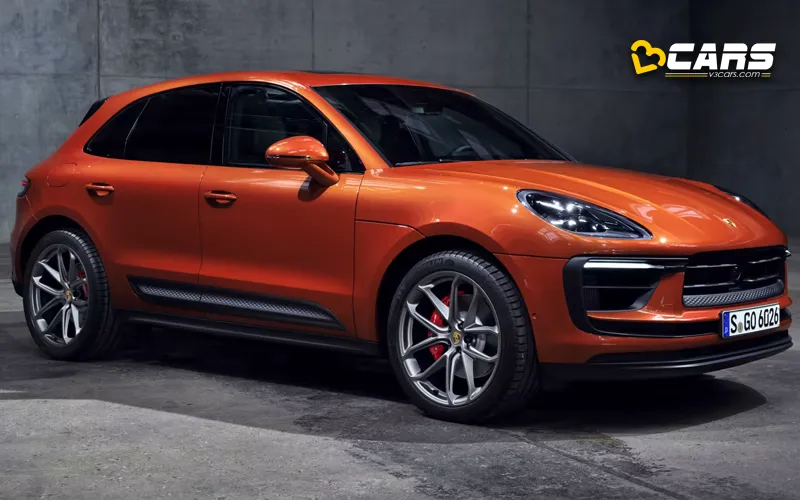 We have no cat logo here. While Macan in Hindi means a house, Porsche have actually derived this name from the Indonesian language. Here, it means tiger. A cat-derived name suits the SUV as several reviewers have found out that despite a tall body, it handles like a low-slung sports car. That agility is certainly a feline trait.
That's about the meaning of the name. But the origins of the 'Porsche Tiger' name are much more profound and have deeper roots than you can see on the surface.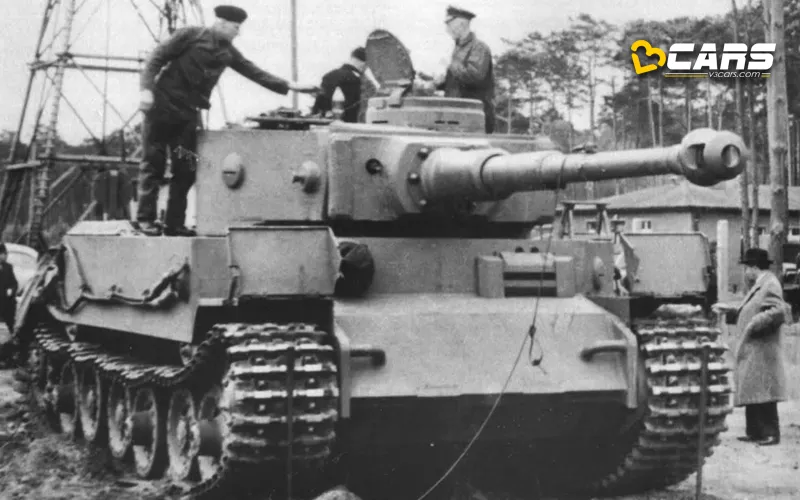 Porsche Tiger Tank
In the early 1940's, Ferdinand Porsche, the founder of Porsche we know today, also worked on tanks. He was once tasked with designing a tank to improve upon the heavy Tiger tanks. The prototype variants made by Porsche were called the Porsche Tiger. Ferdinand Porsche later also developed tank destroyers, which were officially called Panzerjäger. It literally translates to 'tank hunter'. Later, these tank destroyers became known as Ferdinand and later versions were called Elefant, which is German for elephant.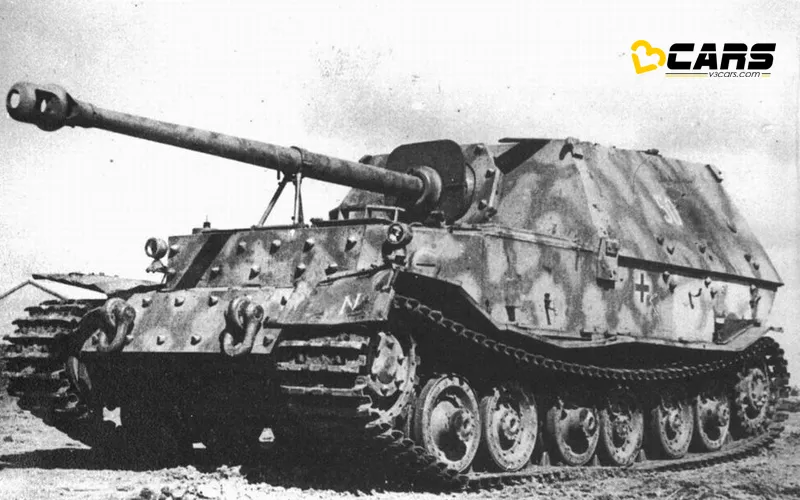 Ferdinand Tank
While the Porsche Tiger and Ferdinand tanks were made on the same platform and carried the same calibre cannons, they were designed for completely different purposes. The Ferdinand had a 200mm armour, which is 2 to 8 times thicker than the Tiger tanks depending on which version of the Tiger you pick for comparison. That's for defence. For offence, the Ferdinand's cannon barrel was 26% longer; 205 inches for Ferdinand vs 162 for Tiger. The thick armour allowed the Ferdinand to withstand direct hits. Meanwhile, the longer barrel gave its projectiles higher muzzle velocity to hit the enemy tanks harder and farther.
Now, when you see the Porsche Macan on the road, you'll know that it belongs to the family of heavy battle tanks and tank hunters of the World War 2 era.
6. Volkswagen Tiguan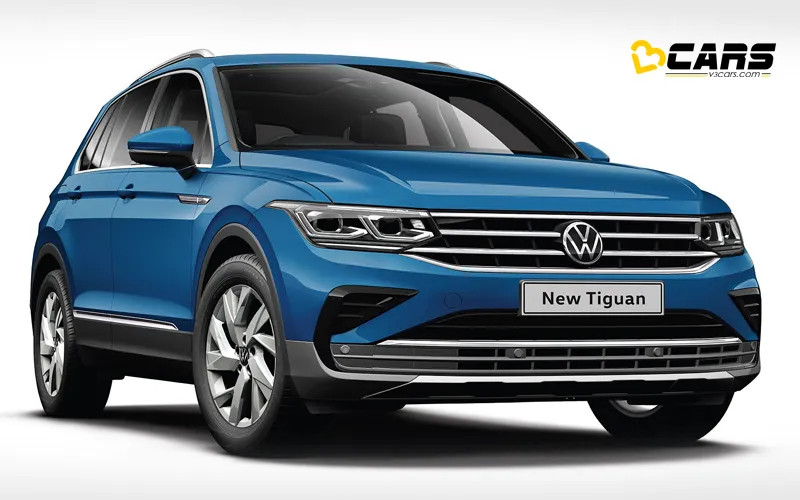 The VW Tiguan also has a feline hiding in its name. In fact, Volkswagen have devoted a page to explain what Tiguan means: What Does Tiguan Mean?
They say that the name comes from TIGer + IGUANa. So, they have an imposing, carnivorous animal in the initial part of the name and a compact herbivorous reptile completing it.
7. Ford Kuga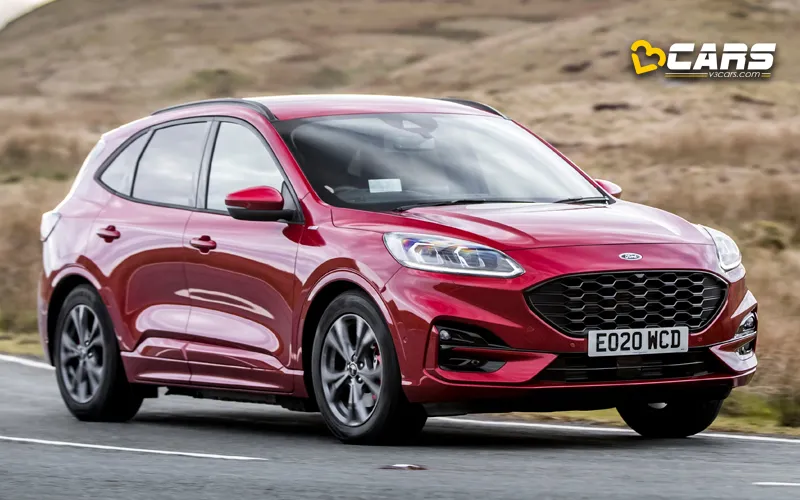 Unlike the Ford Puma, we don't get a kitty logo for the Kuga. Only the name does a word play on the word cougar. The Kuga went on sale in 2008 and despite an unfortunate launch timeline, the nameplate has remained on sale since introduction.
8. Bajaj Dominar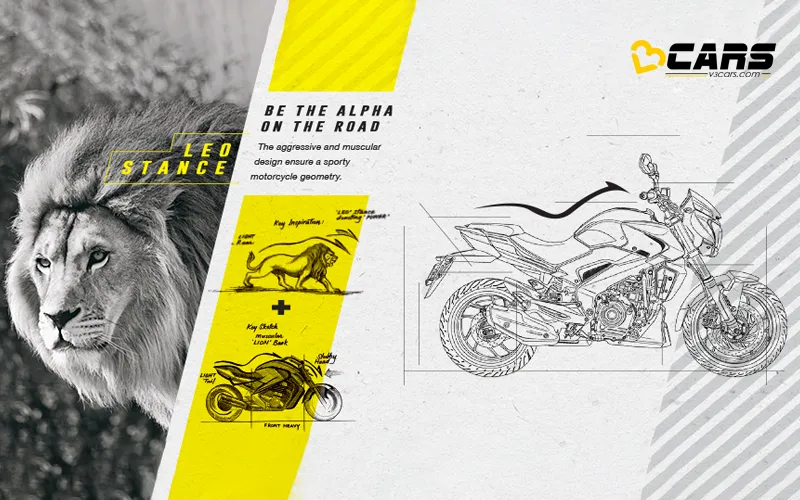 The Dominar is no car nor is Bajaj a carmaker. Except for the Qute, Bajaj haven't made any 4-wheeled vehicles. But the Dominar's association with the felines comes in the form of design inspiration. I was present at the launch of the Dominar in 2017 and in one of the slides they showed how the Dominar's profile was derived from that of a lion — the king of all cats.
9. Honda Supercub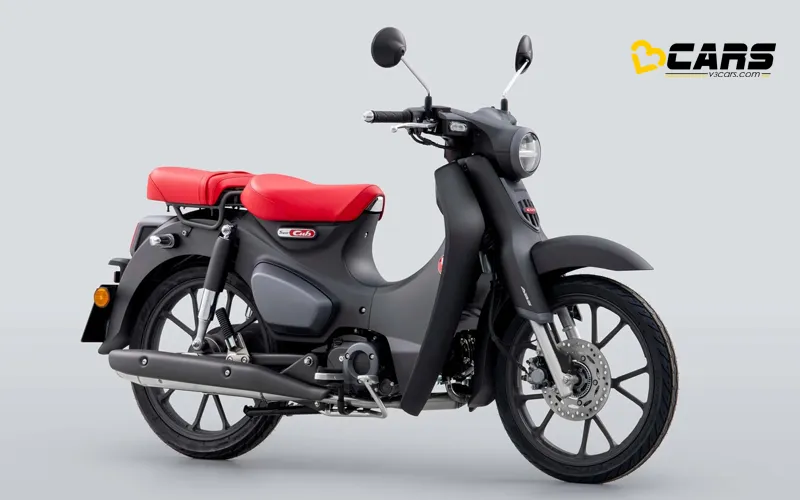 From lion to cub, this one requires no explanation for why it exists in the list of honourable mentions. It's a blend of motorcycle and scooter with a 125cc fuel-injected engine and a 4-speed rotary sequential transmission.
10. Ford Panther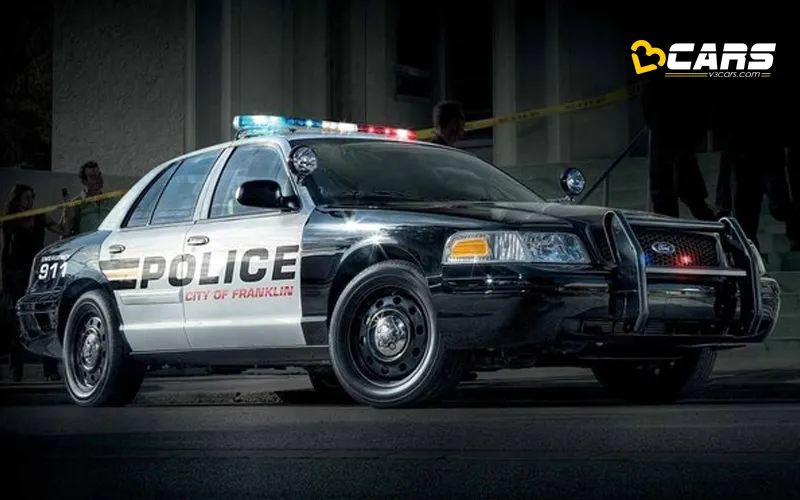 Unlike the rest of the brands and vehicles on this list, this one is not even a vehicle. Panther is a platform Ford used for a lot of their vehicles and it remained in production for a substantially longer period than its peers. The Panther body-on-frame platform entered production in 1978 and was discontinued in 2012. 34 years of production is no small achievement for a body-on-frame car platform, especially when the emission norms kept getting increasingly stricter.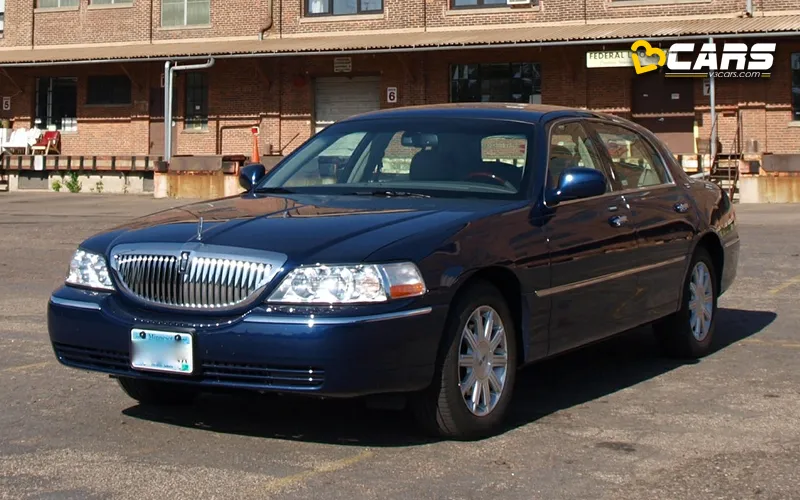 Besides underpinning some notable cars like the Lincoln Continental and Lincoln Town Car, it also did duty under the iconic black-and-white Ford Crown Victoria interceptor cop car. Because of the unique requirements of law enforcement agencies and their resistance to change, the Interceptor remained in production till 2012. Some other Panther sedans were discontinued a year prior. It was the last car to get the body-on-frame Ford Panther platform.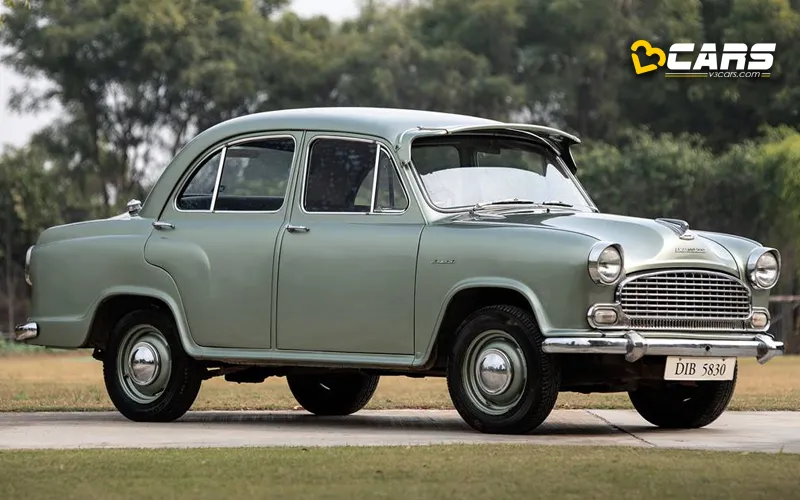 Today, even big SUV-like cars such as the Toyota Innova Hycross get a unibody frame. It's difficult to imagine that barely a decade ago, we had sedans in series production using body-on-frame platforms. The only BOF sedan we have had in production in India was the Hindustan Ambassador.
11. Rheinmetall Caracal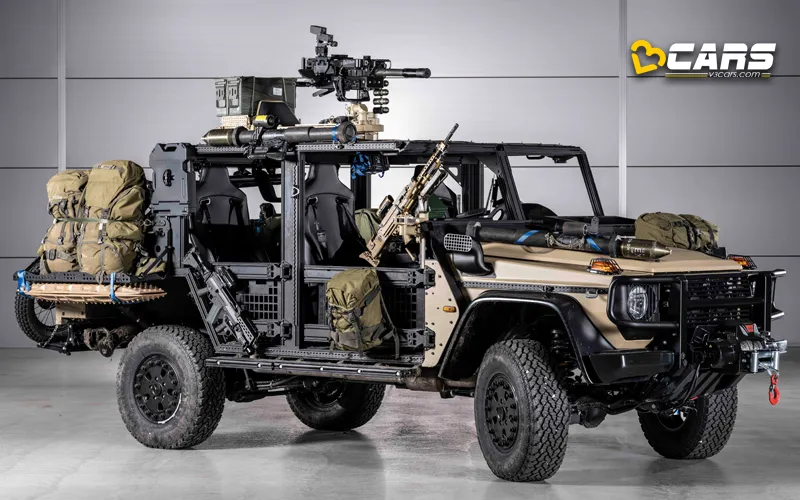 Now, let's turn away from vehicles you and I can buy towards the ones governments and their militaries buy. First is the Rheinmetall Caracal. For the unfamiliar, Rheimetall is a defence systems R&D and manufacturing company based out of Germany. Their automotive wing borrowed the G-Class platform from Mercedes Benz and turned it into the Caracal air assault vehicle.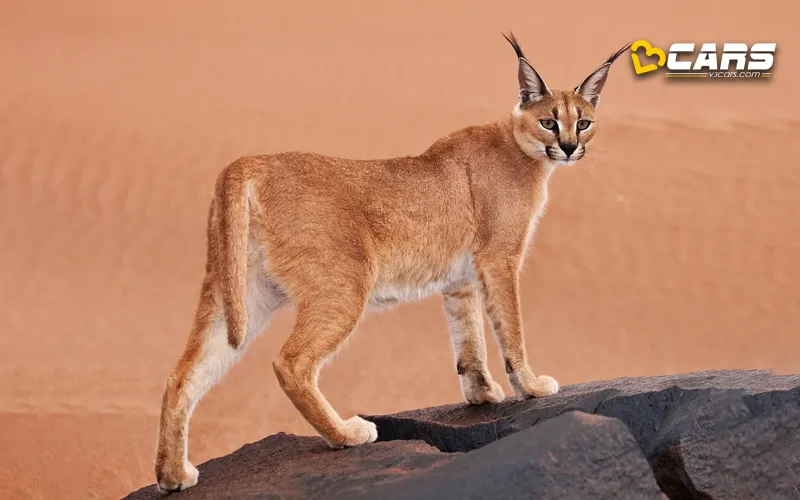 Caracal is a medium-sized wild cat. It has a slender body and sharp ear tips pointing up. Besides its agility, it can jump up to 10 feet and catch birds mid air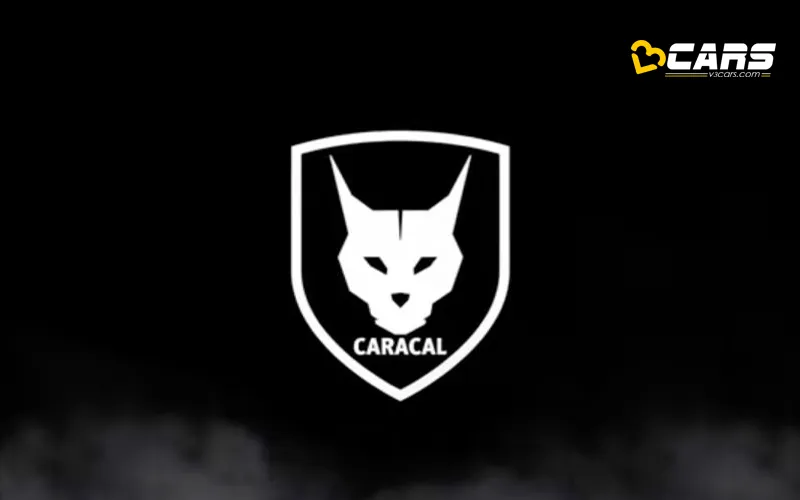 The Caracal vehicle here is not called air assault because it will carry a full SAM kit. It can't do that. It's too small. But, it can be moved as an underslung cargo with helicopters like Chinook and Mi26.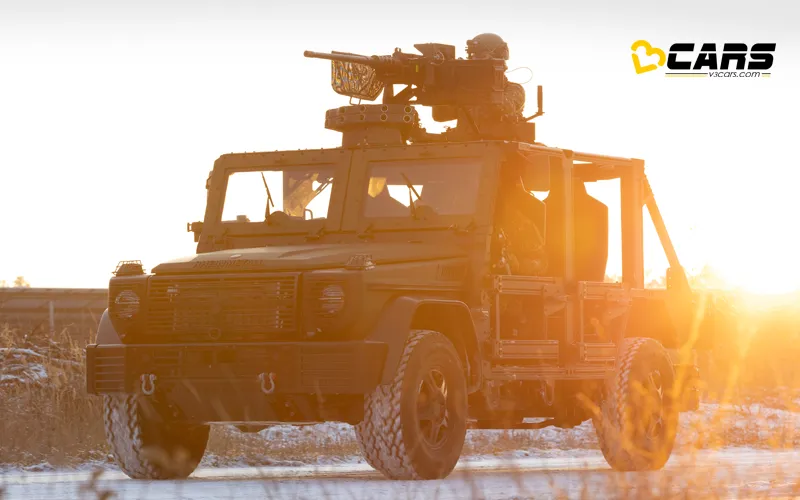 Rheinmetall also promise a 20-year service support from the date of delivery. This is outstanding considering that our government and courts think a vehicle should not be used for more than 15 years. And if it's a diesel vehicle, then our lawmakers believe that its life should be less than 10 years.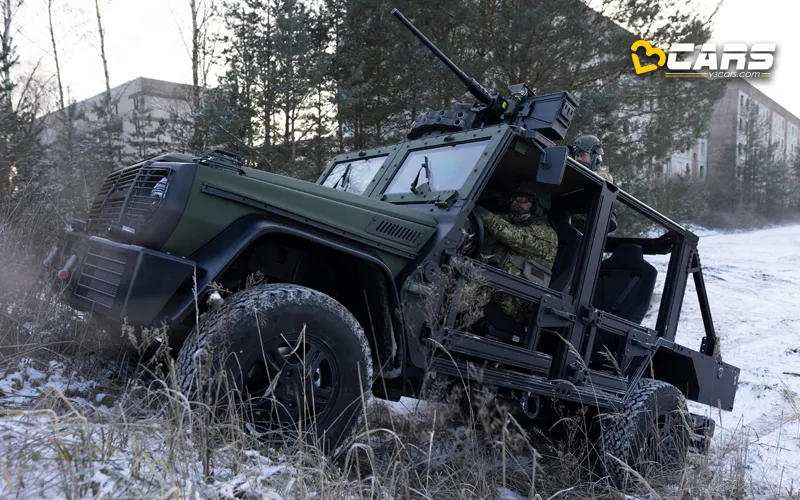 In terms of offence, the vehicle can be fitted with a preferred machine gun, grenade launcher or anti-tank guided missiles. For defence, there are removable and modular armoured panels available. So, the troops can spec it for safety or agility in the field depending on the mission.
12. Rheinmetall Lynx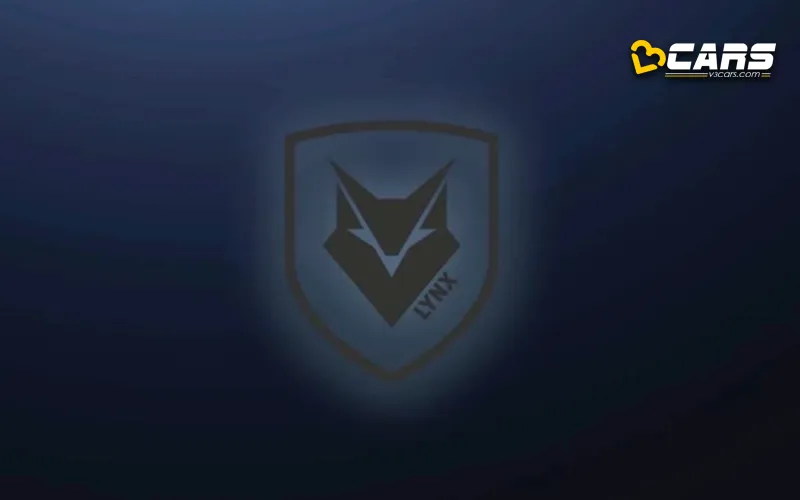 The Lynx comes from Rheinmetall's defence division. Lynx is their Infantry Fighting Vehicle (IFV), equivalent to the Russia-sourced BMP, which does similar duties in the Indian Army. Think of it as an Armoured Personnel Carrier (APC) with more offensive armement. Vehicles like the BMPs or IFVs fall under the Mechanised Infantry Regiment of the Indian Army. Their job is to provide infantry troops good protection along with offensive armament mounted on top. A typical IFV like the BMP2 or Sarath of the Indian Army carries a 30mm cannon, a 7.62mm machine gun and an anti-tank guided missile launcher. Similarly, the Lynx can also handle three kinds of weapons to meet a wide range of needs. But, it can also be ordered to meet specific needs. The Russian BMP can be tracked or wheeled but the Lynx is tracked only.
What's special about the Lynx is its stability. Like a gimbal, the entire turret of the Lynx is stabilised and can remain locked on target regardless of the terrain and direction changes. Because of this stability, the Lynx can not only precisely hit a target while it's in motion, it can also hit a moving target while in motion with high precision.
13. Oncilla APC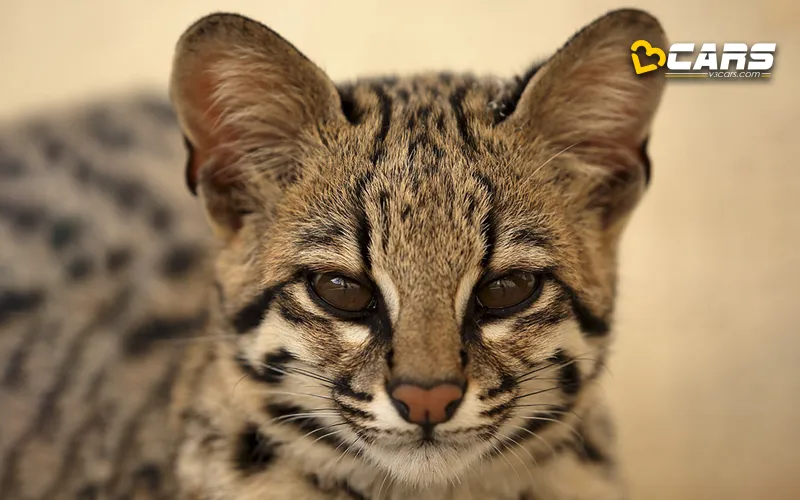 Oncilla, also known as tiger cat, is a small, wild cat species. It almost looks like a house cat but it weighs nearly a third of a typical domestic cat. Oncilla is the only endangered species of cat on this list.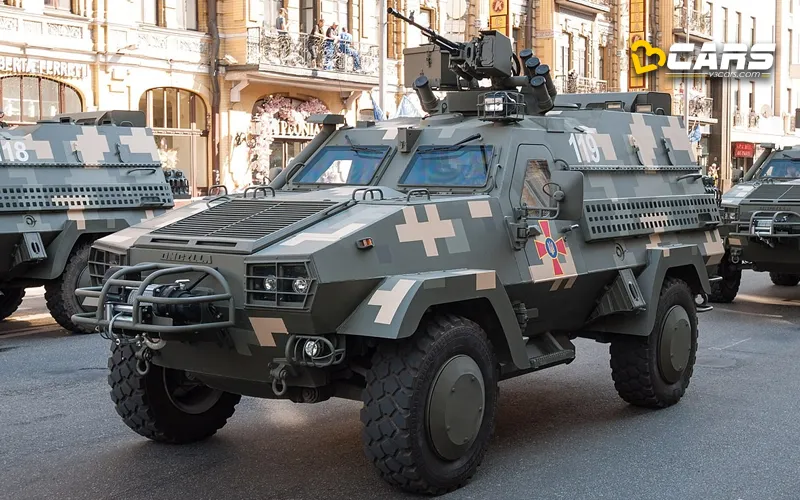 Oncilla is a Polish-manufactured armoured vehicle or an Armoured Personnel Carrier (APC). Although, the vehicle they make and sell is nearly identical to the Dozor-B, which is a Ukranian R&D APC. Polish company, MISTA has the licence to make Oncilla APC and they also deliver these APCs to the Ukrainian military. In fact, the Oncilla has recently seen action as it was deployed on the front lines during the Russia-Ukraine war.
Also Read: 4 Auto Brands With A Horse In Their Logos - Detailed Overview
Note: Calculate Car Fuel Cost with V3Cars for India and Other Countries
While we are on the subject of military machines, the German Tiger tank, Panther tank and the US Navy F14 Tomcat have their own story to tell. I will cover them briefly in this article at a later date.
I promised to talk about car brands with a cat in their logo. Still, I went from cars with feline relations to trucks to farm equipment to vehicle names to motorcycles to a BOF platform to military vehicles. I'm sure you can tell that I'm sliding down the rabbit hole real fast. So, I better stop before I add Katrina Kaif to this list for having 'Kat' in her name and for briefly being the brand ambassador of Jaguar cars in India.