Home
-
Car Reviews
-
BMW X1 Ground Clearance, Tyre Size, Boot Space and Dimensions
BMW X1 Ground Clearance, Tyre Size, Boot Space and Dimensions
BMW X1 belongs to the luxury compact SUV segment. This article will give you details about its ground clearance, boot space and dimensions (Length, Width, Height & Wheelbase).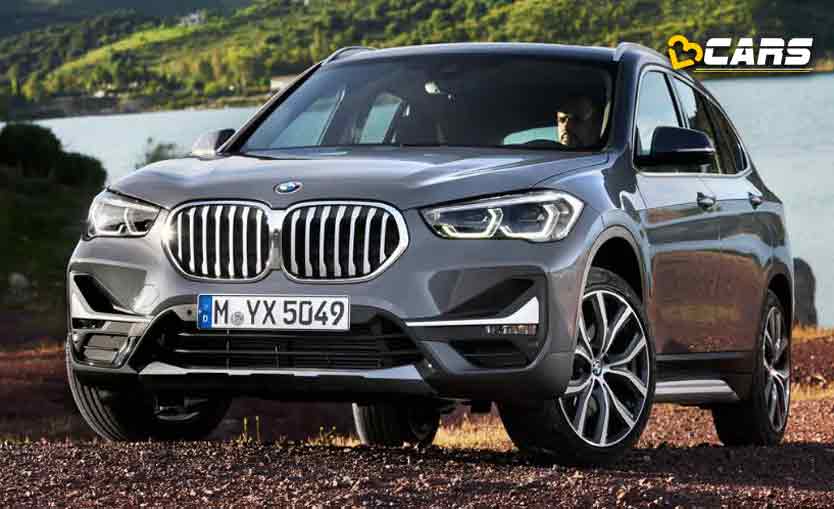 What Are The Dimensions Of BMW X1?
| | |
| --- | --- |
| Dimensions | BMW X1 |
| Length (mm) | 4447 |
| Width (mm) | 1821 |
| Height (mm) | 1598 |
| Wheelbase (mm) | 2670 |
| Boot Space (litres) | 505 |
| Fuel Tank (litres) | 61 |
BMW X1 is 4447mm long, 1821mm wide and 1598mm tall. A wider body normally results in better shoulder room inside the car while a higher roof makes it easier to get in and out of the car. BMW X1 rides on a wheelbase measuring 2670mm. The wheelbase is the distance between the centre of the front and rear wheels. A longer wheelbase usually results in better legroom.
What Is The Boot Space Of BMW X1?
The BMW X1 has a boot space of 505 litres. A larger boot allows you to carry more luggage. The fuel tank capacity of the X1 is 61 litres.
What Is The Ground Clearance Of BMW X1?
The BMW X1 ground clearance is 175mm and it rides on 225/50 R18 tyres. A higher ground clearance makes it easier to go over tall speed breakers or drive on broken roads without scraping and damaging the car's underbody.
| | |
| --- | --- |
| Ground Clearance (mm) | 175 |
| Tyre Size (Base Variant) | 225/55 R17 |
| Tyre Size (Top Variant) | 225/50 R18 |

ABOUT THE AUTHOR

Mahesh is a fan of compact, quirky and underrated vehicles that punch above their weight. Multix, Nano, Strom R3 and Navi are his favorites.
Previous
Next