5 Accessorised Cars At The Maruti Suzuki Auto Expo 2023 Pavilion
Besides the showstopper EVX electric SUV concept, Maruti Suzuki also showcased some cars with interesting accessory kits and visual differentiations. Here are 5 such cars from the Maruti Suzuki's pavilion at the Auto Expo 2023.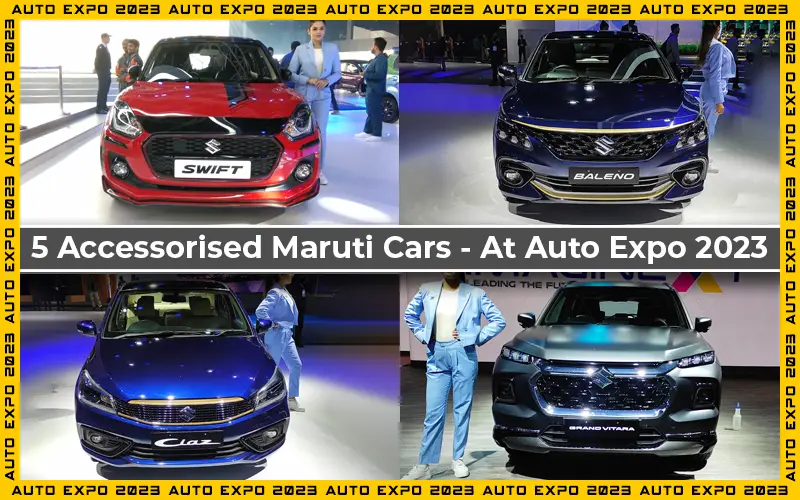 Also Read: 2023 Maruti Suzuki EVX Concept C-segment SUV Showcased At Auto Expo 2023
1. Maruti Suzuki Swift Sporty Body Kit
The souped up Maruti Swift in red colour caught our attention immediately. It has the following notable additions over the regular Swift:
Front bumper splitter
Rear bumper diffuser
Black accents on bonnet
Black accents on C-pillar
Rear spoiler
Red body colour with black dual-tone roof
Racing stripes on bonnet
'01' race lettering on side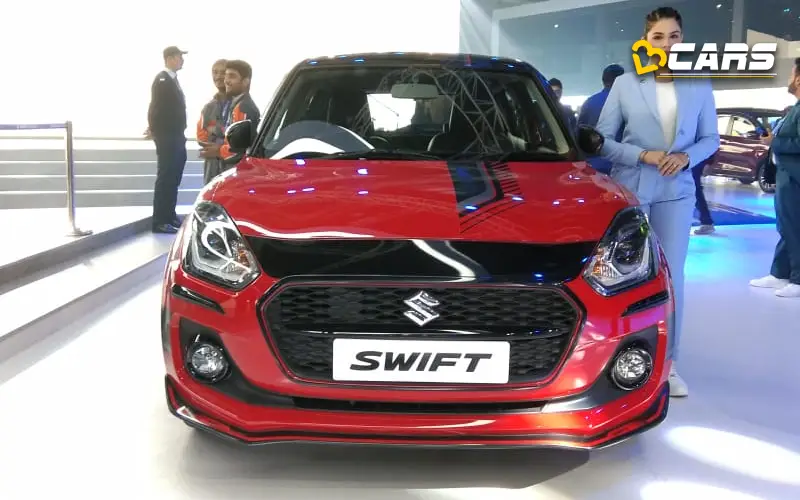 Besides these changes, the Swift at the Expo is the same as the one on sale with no changes to the powertrain or dimensions.
2. Maruti Nexa Baleno Gold Edition
The Nexa Baleno also looks catchy. It has the following notable features over the regular Baleno:
Gold accents on front and rear bumper
Gold accents on boot lid bottom
Subtle fading black flower pattern below the window line
Gold accents on steering wheel
Gold accents on all front AC vents
Gold-black dual-tone alloy wheels

3. Maruti Nexa Ciaz Gold Edition
Just like the Baleno gold, the Ciaz gold also had some highlights but they weren't exactly the same as the Baleno. Here are some of its notable additional visual features over the normal Ciaz:
Gold accents on front grille
Gold accents on boot lid
Gold alloy wheels
Gold window belt line
For instance, the Ciaz didn't have any noticeable gold accents in the cabin while the Baleno has steering and AC vents highlighting the golden bits. The Ciaz also gets a golden window belt line, which is not available in the Baleno gold edition.
Note : View All Details of Auto Expo 2023 India
Also Read : Find a list of All Upcoming Maruti Nexa Cars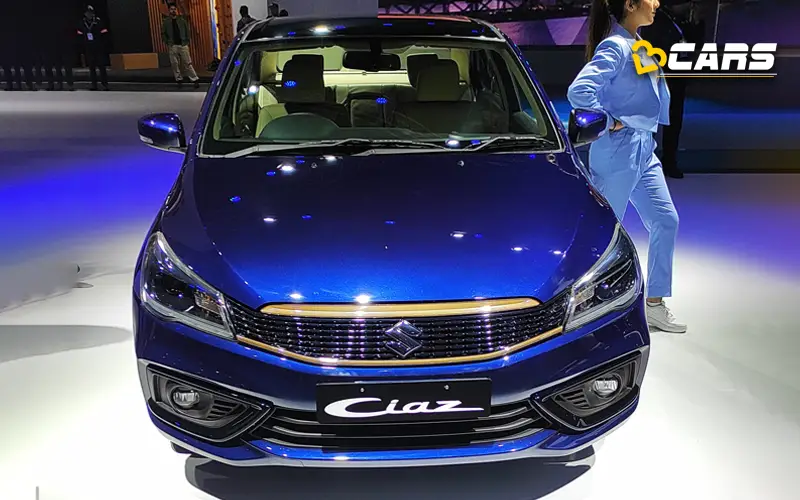 4. Maruti Nexa Grand Vitara Matte Edition
The Maruti Nexa Grand Vitara matted edition is pretty straightforward. It has some gloss black and chrome accents around. However, the most notable thing about this car is its matte exterior grey body colour. Mechanically, it remains identical to the normal Grand Vitara with no notable changes.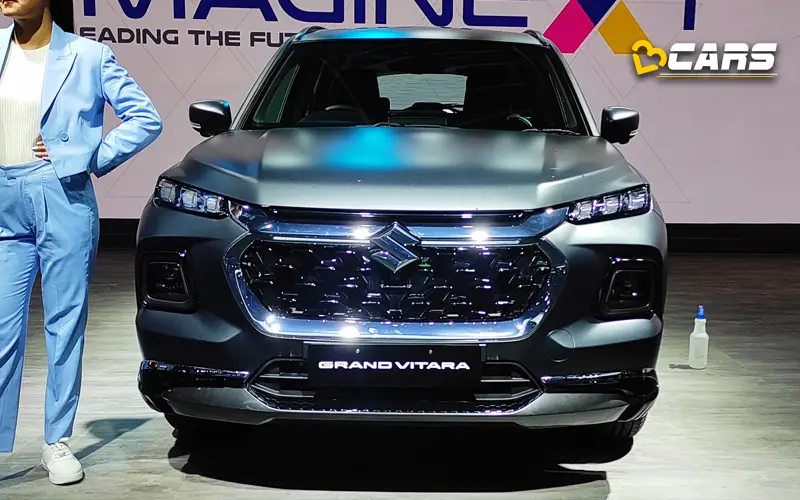 5. Maruti Suzuki Brezza Matte Edition & CNG
Just like Grand Vitara, the Brezza Matte also has a matte grey exterior body colour at the auto show. But there's one more Brezza at the expo in matte blue exterior colour. This matte blue Brezza is also has the upcoming CNG bi-fuel powertrain.
Track our complete 2023 Auto Expo coverage at: Auto Expo 2023 – Latest News in Auto Show India
Note: Check your car's fuel cost with Fuel Cost Calculator in India