New Maruti Suzuki Fronx – Will It Get A Sunroof?
At the 2023 Auto Expo, Maruti Suzuki unveiled the Jimny and Fronx sub-compact, B2-segment SUVs. The carmaker has opened bookings for both SUVs and we expect the carmaker to announce their prices soon. Meanwhile, the question on the minds of some potential buyers is – will the Fronx get a sunroof? Read on to know the answer.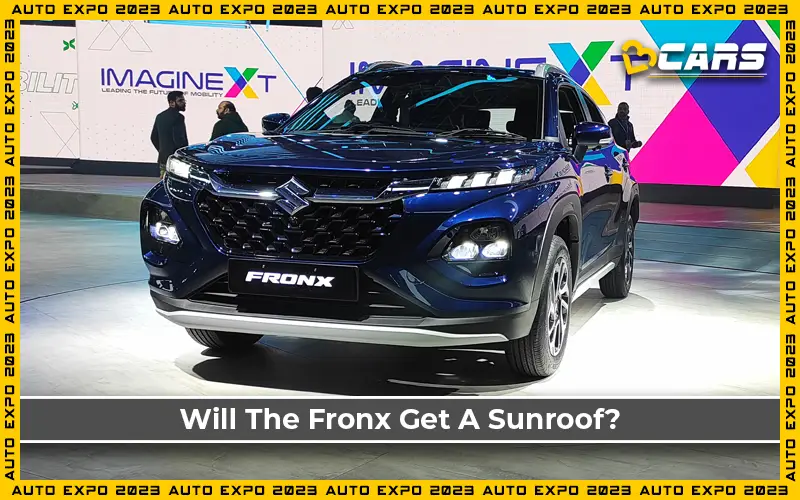 Will The Maruti Suzuki Fronx Get A Sunroof?
The Fronx is available in 5 variants — Sigma, Delta, Delta+, Zeta and Alpha, and there are 2 engine options — a 1.2-litre naturally aspirated petrol engine and a 1.0-litre turbo-petrol engine. None of its variants with either of the engine options get a sunroof. That said, the Fronx's competitor from Tata — the Punch — was showcased at the Auto Expo with a sunroof. So it is natural to assume that Maruti Suzuki might also have it in its plan to eventually introduce the sunroof in the Fronx. Unfortunately, we can now confirm that this is never going to happen.
Track our compete 2023 Auto Expo coverage at: Auto Expo 2023 – Latest News in Auto Show India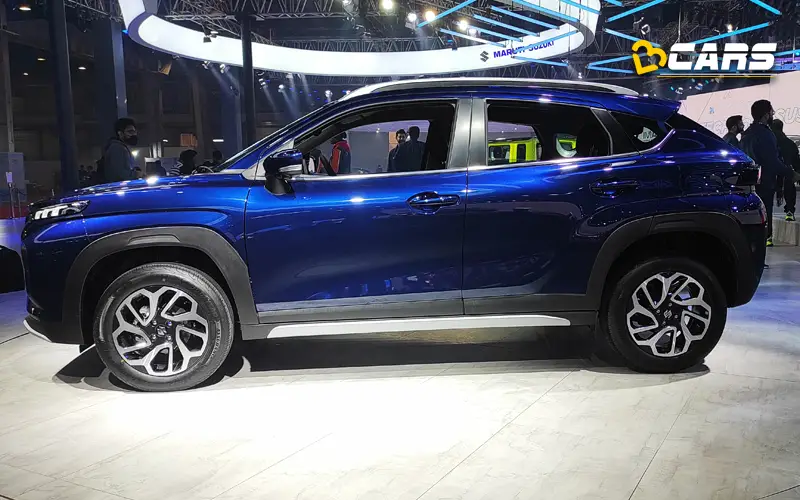 There are 2 reasons for it. The first is that the design of the Baleno, the car on which the Fronx is based, was never imagined to have a sunroof. As a result, the car's roof is too close to the seats. Hence, if Maruti Suzuki adds a sunroof to it, then it will compromise headroom for the passengers.
Note: Check out the list of Electric Cars in India
The second reason is safety. The strength of the roof of the Baleno will be compromised if a sunroof is introduced in it. Adding a sunroof will require Maruti Suzuki to strengthen the roof elsewhere, and that will again affect cabin space (read headroom) negatively.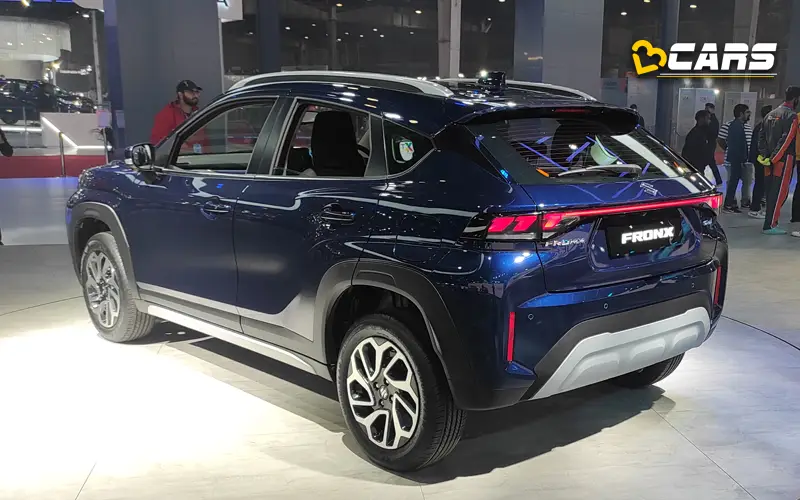 So these are the reasons why you may never get to see a sunroof in either the Fronx or the Baleno in the current generation. For buyers looking for the sunroof as a feature in the respective segments, the Hyundai i20 already offers it and the Tata Altroz and Punch will get it very soon.
Note: Check your car's fuel cost with Fuel Cost Calculator India