Rear Parcel Tray - Feature Explained
In this Feature Explained article, we'll present a detailed analysis of the rear parcel tray in your car. We'll list out the pros and cons, explain how it works, provide the typical cost of getting a rear parcel tray from the aftermarket, and repair and replacement costs of a rear parcel tray. Based on this analysis, we'll suggest if you should add this feature to your car or skip it.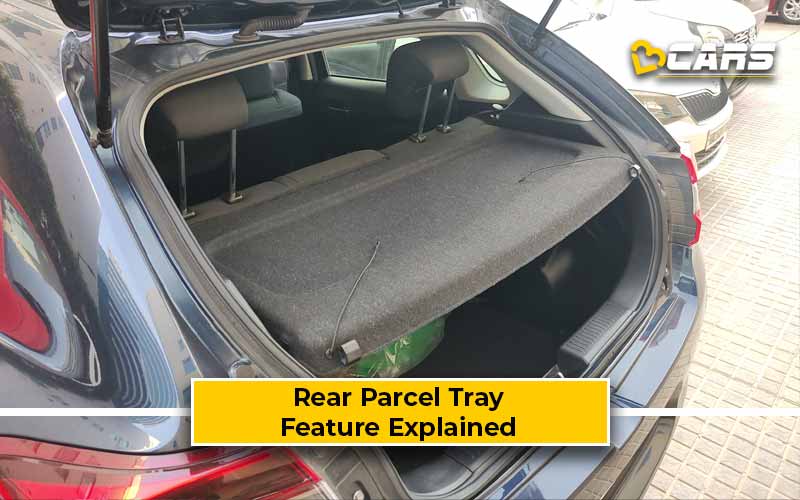 What Are The Pros And Cons Of A Rear Parcel Tray?
The pros, or advantages, of a rear parcel tray are:
Offers a dedicated space for storing small items
Acts as a barrier between the boot and the cabin
Good for mounting aftermarket speakers and amplifiers if the shelf is sturdy
The rear parcel tray has the following shortcomings or problems:
Poorly made rear parcel trays sag or break over time if you use them as a shelf
Trays with worn out or without sound-deadening material create rattling noises while driving
It can get in the way while loading and unloading your luggage
What Is A Rear Parcel Tray?
The rear parcel tray is the shelf inside your car, behind the rear seats. It is usually removable and you can even store some lightweight items on it. Aftermarket music system sellers often use it to install the rear speakers if the shelf is sturdy enough to safely hold the weight.
Rear parcel trays come in specific shapes and sizes to match the make and model. Most mass market cars offer a rear parcel tray made of thick cardboard covered in fabric or foam. They provide a barrier between the boot and the passenger area of the vehicle.
A rear parcel tray is a must-have feature to hide your luggage from plain sight. It is also useful for storing small items and keeping the luggage in the boot somewhat cooler as it prevents exposure to direct sunlight. In India, most car owners use the rear parcel tray for storing items such as tissue boxes, soft toys and cushions.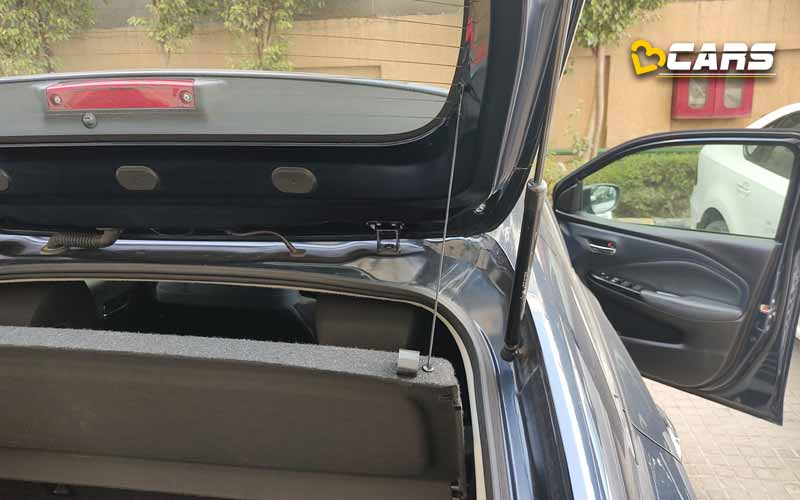 How Does A Rear Parcel Tray Work?
The rear parcel tray typically sits on dedicated panels with grooves on either side of the boot. Most sedans offer non-removable rear parcel trays. Such rear parcel trays typically house the speaker grilles and the high mount stop lamp.
Some hatchbacks and SUVs offer rear parcel trays with strings attached to the boot lid. Such a setup ensures the rear parcel tray swings away from you when the boot is opened. As long as the strings are attached to the boot lid, this setup makes loading tall items such as a large briefcase easy.
On the contrary, some SUVs with large boots offer a polyester cover to keep items in the boot and out of sight. These covers are rolled onto a rod placed just behind the rear seats. This setup allows you to hide your luggage by pulling the cover and attaching it to available grooves or slots in the boot. Such covers cannot hold a lot of weight. Hence, they only hide your luggage and protect it from direct sunlight.
How Expensive Is It To Repair Or Replace A Rear Parcel Tray?
The rear parcel tray in most mass cars needs to be handled with care. It can sag and crack over time due to exposure to harsh sunlight. Storing large and heavy items on the rear parcel tray can cause it to crack and break too. While you can fix small cracks with glue, these repairs are temporary.
In my car, the Fiat Punto, the panel holding the rear parcel tray in place cracked after a few years of ownership. This led to unwanted rattles and squeaks while driving on bad roads. In such cases, replacing the panels is your only option. If the strings holding the tray snap, you can either ask a local mechanic for a makeshift solution or replace the entire shelf because the strings are part of the shelf and you can't buy them separately.
Fortunately, the rear parcel tray in most mass market cars is neither too expensive to replace nor too complex to install. For most hatchbacks and SUVs, a rear parcel tray typically costs between Rs. 3,500 and 5,000. However, the prices for the rear parcel tray go up as you go higher up the segment. For example, the rear parcel shelf for a BMW 3 Series can cost as much as Rs. 65,000 excluding labour charges.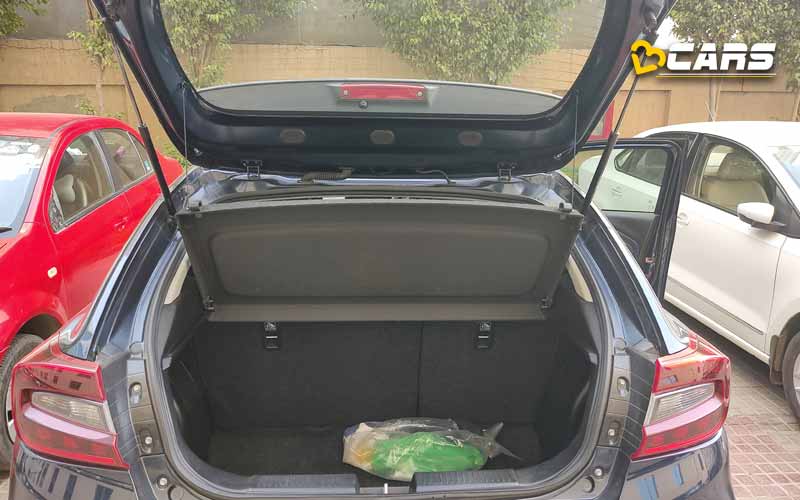 What Is The Cost Of An Aftermarket Rear Parcel Tray?
There aren't many aftermarket rear parcel tray manufacturers in India. However, a quick search on e-commerce sites will bring up rear parcel trays for most mass market cars. These aftermarket rear parcel trays typically cost anywhere between Rs. 3,500 and Rs. 5,000. While buying one straight from your carmaker is often the safe choice, an aftermarket option can save you a decent amount while offering almost similar quality and the exact functionality as an OEM one.
How Easy Or Complex Is It To Install An Aftermarket Rear Parcel Tray?
If you own a base variant of a car that does not offer a rear parcel tray, then installing an aftermarket rear parcel tray may be quite complex. Even the lower variants in most cars have the slots and hooks to install a rear parcel tray and attach it to the boot lid with strings. However, if your car doesn't, then you will have a hard time installing a rear parcel tray after you buy the car. If your car has the slots to accept a rear parcel tray, then installing it is a straightforward, one-minute job.
What Cars Get A Rear Parcel Tray From The Factory?
In India, most cars from the B1 segment (WagonR, Ignis, Tiago) and above get a rear parcel tray at least in their higher variants. If you're in the market to buy a reasonably loaded car, then chances are you'll get the rear parcel tray feature from the factory.
Verdict - Should I Get An Aftermarket Rear Parcel Tray?
A rear parcel tray is a must-have feature for any car, especially for hatchbacks, SUVs and MPVs. On the quality front, your experience with an aftermarket rear parcel tray may vary from one product to another. So, we suggest going with the manufacturer route and getting one from the authorised service centre or car showroom. However, if you can find a substantially cheaper option with acceptable quality, then you should choose the aftermarket option.
Hence, if you want the convenience offered by a rear parcel tray, we recommend getting the OEM-spec part from your dealership or authorised service centre. After all, they are not too expensive and their advantages outweigh their marginal cost.
Note: Check your Car EMI with our - Car Loan EMI Calculator
You can use our Fuel Cost Calculator to see how much any petrol, diesel or CNG car will cost to run based on the latest fuel price in your city.