Rear Parking Camera - Feature Explained
In this Feature Explained article, we'll present the most detailed analysis of the rear parking camera in your car. We'll list out the pros and cons, explain how it works, provide the typical cost of getting a rear parking camera from the aftermarket, and repair and replacement costs of the rear parking camera. Based on this analysis, we'll suggest if you should add this feature to your car or skip it.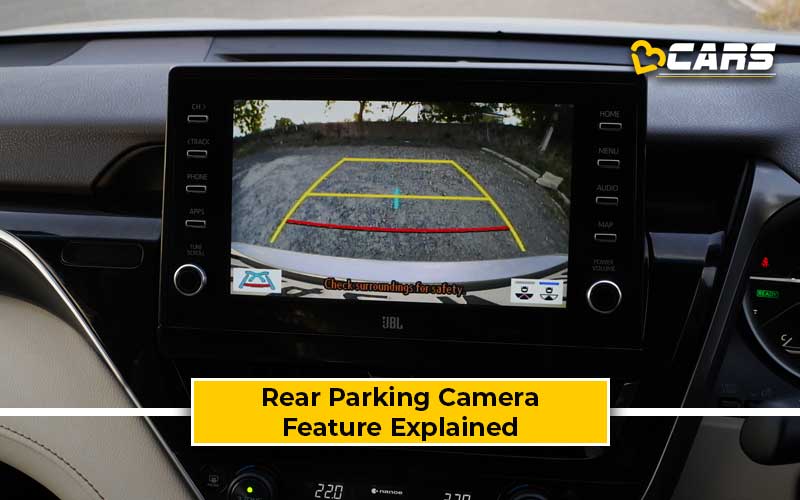 What Are The Pros And Cons Of A Rear Parking Camera?
The pros, or advantages, of a rear parking camera are:
Makes reversing into a spot very easy
Shows exactly what you are backing into
Some systems offer static or bending guidelines that help you steer the vehicle into an oblique gap
The shortcomings, or issues, of a rear parking camera are:
Requires you to change focus from screen to surroundings if steering while reversing
Some cameras work poorly in the dark and either show a grainy image or a very dark view of what's behind your car
Some cameras don't fully cover the blindspots at the rear
Not as versatile as a 360-degree parking camera
What Is A Rear Parking Camera?
A reverse parking camera, or a rear parking camera, is a tiny camera that is attached to the back of the car. Reverse parking cameras are generally attached to the tailgate, number plate holder or the bumper of the car. Rear parking cameras capture what's behind the car and relay it onto the car's infotainment system or a dedicated display in real-time. Hence, they are good tools to keep track of what's behind the car while backing into a parking spot. Some reverse camera systems even offer static or bending guidelines to add perspective and help you gauge where your car will end up if you keep reversing.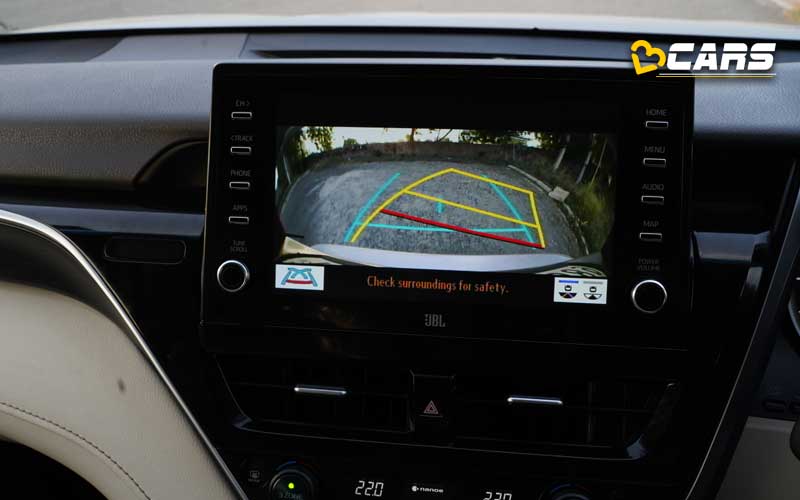 How Does A Rear Parking Camera Work?
A rear parking camera aids the driver in parking the car by providing a real-time feed of what's behind the car. The video feed is displayed through the car's infotainment system to help the driver position the car properly while reversing into a tight spot. Here's a fun fact you probably didn't know about reverse parking cameras. The video captured by the rear parking camera that you see on the infotainment system is a mirrored image of what's behind you. Without this mirrored output, you could steer into an obstacle you were trying to avoid.
How Expensive Is It To Repair Or Replace A Rear Parking Camera?
The cost of repairing or replacing the rear parking camera on a car varies based on the manufacturer. Even a damaged glass on a reverse parking camera will need a full camera replacement as compatible spare glass is normally not available due to negligible demand for such repairs. Typically, reverse parking camera assembly on most mass market cars cost between Rs. 5,000 to Rs. 10,000 depending on the make and model. Unless another car rear ends your vehicle, or you smash into an obstacle while reversing, it is hard to damage a rear parking camera system.
What Is The Cost Of Aftermarket Rear Parking Sensors?
A basic but decent quality aftermarket rear parking camera system with display is priced from Rs. 4,000 to Rs. 15,000. If your car already has a display, then you only need to invest in a camera and you can use the existing display for the live feed. However, beware that most affordable aftermarket reverse parking cameras offer poor resolution and show a grainy video feed on the parking display inside the car. Some of them also don't work well in extremely dark and bright situations. In an unlit environment, they may show a dark view while on a sunny day, they may show a washed out view.
How Easy Or Complex Is It To Install Aftermarket Rear Parking Camera?
Based on the type of system, it can be really easy or super difficult to install a reverse parking camera on your car. To install an aftermarket reverse parking camera, you will need to drill a hole into the rear bumper or mount it onto your number plate then wire the camera to the infotainment system or the aftermarket display provided with the kit. Hence, it is best to leave this job to a professional.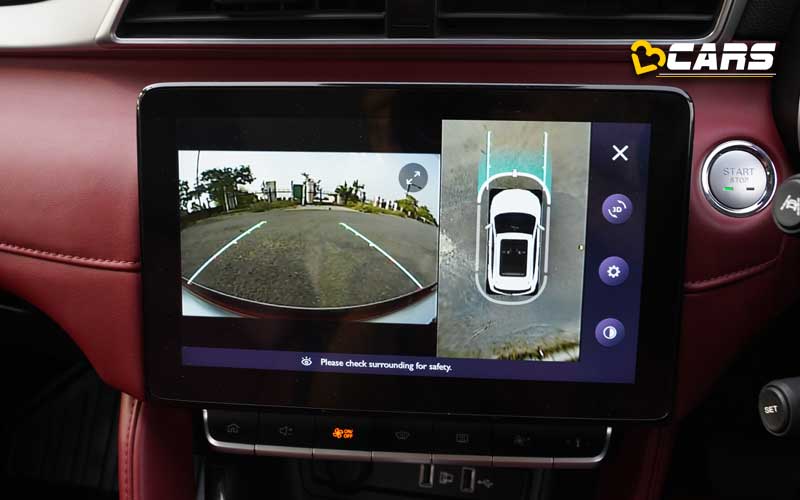 What Cars Get A Rear Parking Camera From The Factory?
Almost all cars in the B2 and higher segments offer a rear camera. Examples of popular B2 segment cars that offer this feature include the Tata Nexon, Maruti Baleno and Hyundai Venue.
Verdict - Should I Get An Aftermarket Rear Parking Camera?
Having a reverse parking camera can improve your car ownership experience significantly. It's a must-have feature for all car buyers and owners. A reverse parking camera helps you avoid obstacles while reversing better than rear parking sensors and saves your car from scratches, dents and even serious crashes. While it is a tad more expensive than getting aftermarket rear parking sensors, its benefits far outweigh the incremental cost over a set of parking sensors.
That said, if you plan to install this feature from the aftermarket, then make sure to research all available options before selecting one that fits your needs. Camera quality, video resolution, ease of installation are some of the things you need to consider when buying an aftermarket reverse parking camera. Unfortunately, only some of the factory-fit rear cameras offer dynamic guidelines feature. So, you'll have to work without them if you're installing an aftermarket camera.
Note: Check your Car EMI with our - Car Loan EMI Calculator
You can use our Fuel Cost Calculator to see how much any petrol, diesel or CNG car will cost to run based on the latest fuel price in your city.