Rear Armrest - Feature Explained
In this Feature Explained article, we'll present the most detailed analysis of the rear armrest. We'll list out the pros and cons, explain how it works, provide the typical cost of getting a rear armrest from the aftermarket, and repair/replacement costs of a rear armrest. Based on this analysis, we'll suggest if you should add this feature to your car or skip it.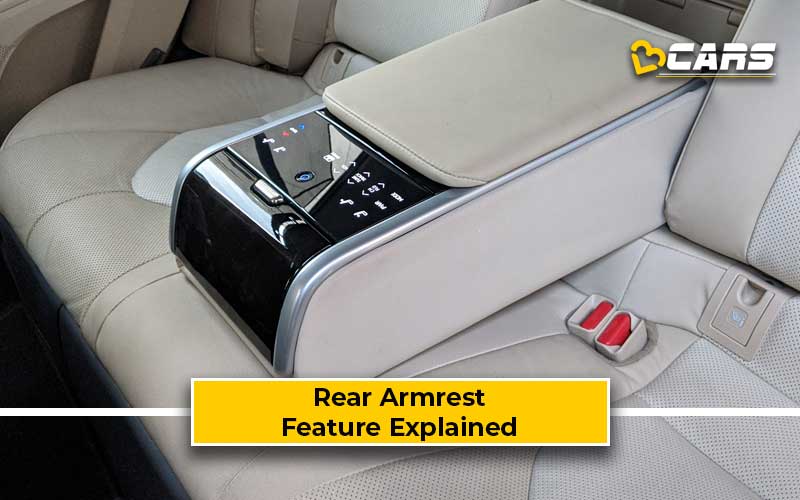 What Are The Pros And Cons Of A Rear Armrest?
The pros or advantages of a rear armrest are:
Ensures rear passenger comfort on long journeys
Some offer cup holders, phone pockets and media controls
Rear armrests in some cars offer access to the boot from inside the cabin
Provides a good separation between the two rear passenger
The shortcomings or issues of having a rear armrest are:
Makes the backrest a bit uncomfortable for the middle passenger in the second row
Usable only with 2 occupants in the second row
Impossible to offer with 50:50 split-folding rear seat backrests
What Is A Rear Armrest?
Most mass-market cars offer a rear armrest. It offers a carved piece of padding between the two rear passengers. The rear armrest folds upwards and into the rear seatback when not required. Essentially, it folds down to offer comfort and acts as a separation between the 2 rear passengers, or it folds up to enable seating for 3 passengers at the rear.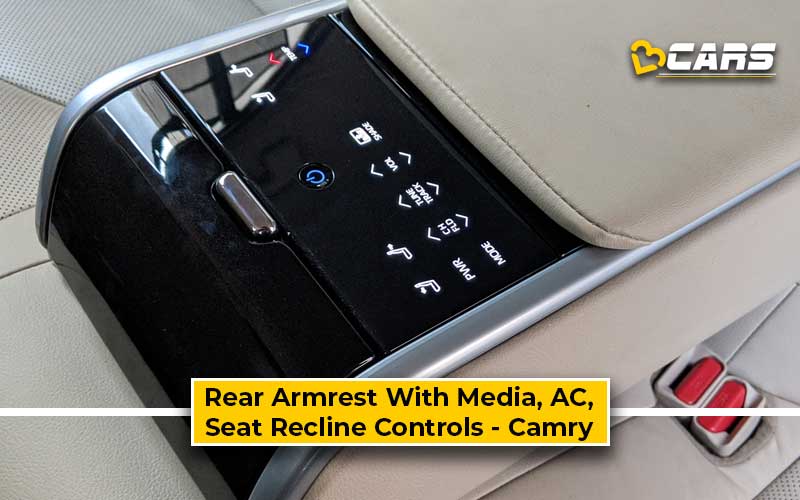 Rear armrests in most market cars typically come with 2 cup holders. Some even offer a slot to store your phone in the rear armrest. In some premium cars, such as the Toyota Camry, you also get controls for media playback. The Camry also offers a small door to access the boot from inside the cabin. Luxury cars such as the Mercedes-Benz S-Class come with rear armrests with a refrigerated section to cool beverages, edibles or medications. Such cars often offer space to hold 2 champagne flutes as well. Overall, a rear armrest is a good-to-have feature in any class of car.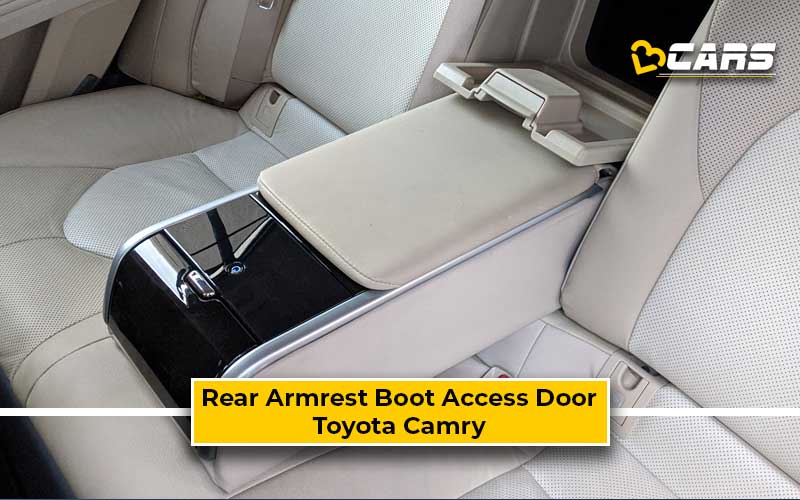 How Does A Rear Armrest Work?
Most rear armrests are carved pieces of padding that sit flush with the rear seatback when folded away. They can be folded down to offer a comfortable place to rest your arm. Most basic armrests offer two cup holders. Some even offer a storage bin with a lid that pops open with a gentle push. Meanwhile, luxury cars such as the Mercedes-Maybach S350D and Range Rover LWB offer dedicated rear armrests that also house foldable tables within, just like the seats on a business class flight.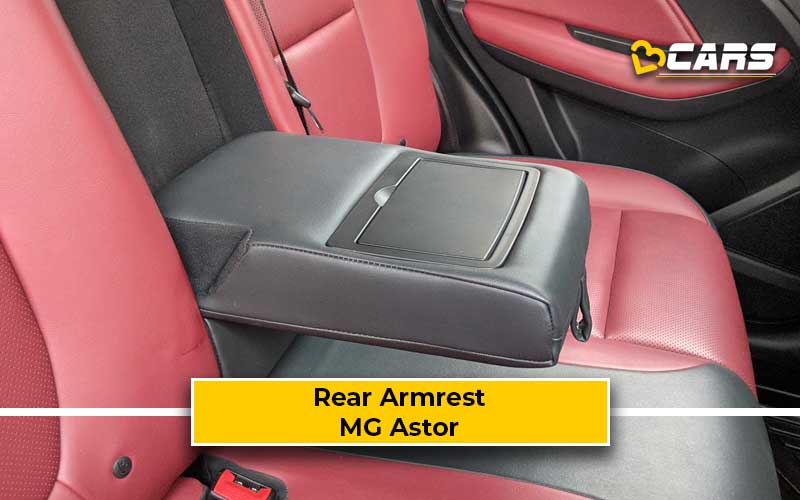 How Expensive Is It To Repair Or Replace A Rear Armrest?
It is difficult to damage rear armrests that easily. However, it can break under heavy weight or pressure. For example, it could break if a child climbs onto it. Repairing the rear armrest or centre armrest on most mass market cars is hard as they are typically considered a part of the rear seat. While rear armrests do not break easily, you need not worry too much about it. If you do manage to break it, you will need a new rear seat back. It's difficult to get a fairly accurate cost to replace the entire rear seat back as it's not one of the fast-moving spares and most shops don't keep it in stock. However, we expect it to cost about Rs. 10,000 - 35,000 for most mass market cars depending on the make and model.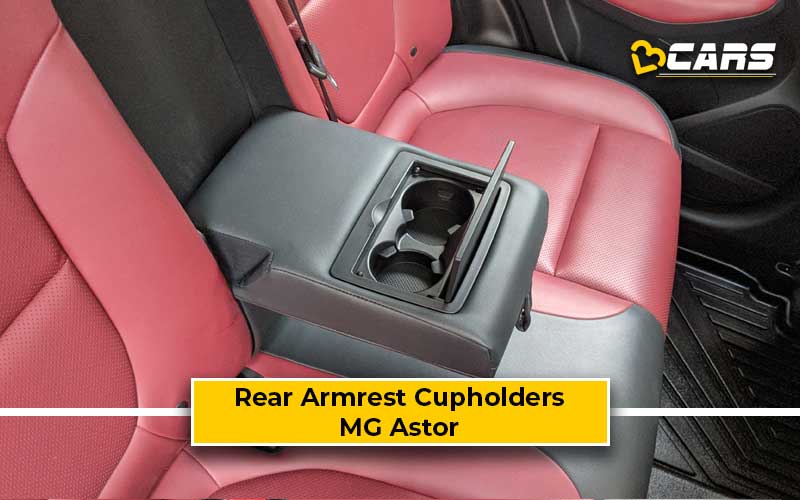 What Is The Cost Of An Aftermarket Rear Armrest?
There aren't many rear armrests in the aftermarket for cars sold in India. However, there are a few aftermarket brands that specialise in making rear armrests for vehicles such as the 2020 Mahindra Thar. These rear armrests come as a set of two and sit on either side of the rear seats. The complete set of wooden rear armrests for the Mahindra Thar 2020 is priced from Rs. 9,000 onwards.
How Easy Or Complex Is It To Install An Aftermarket Rear Armrest?
As mentioned earlier, installing a rear armrest from the aftermarket is virtually impossible on most cars since they are typically a part of the rear seatback. Hence, for most mass market cars, the only way to install a rear armrest is to get the entire seatback with the armrest from a higher variant of the car you own. If the top variant of the car you own lacks an armrest straight from the factory, then you are simply out of luck.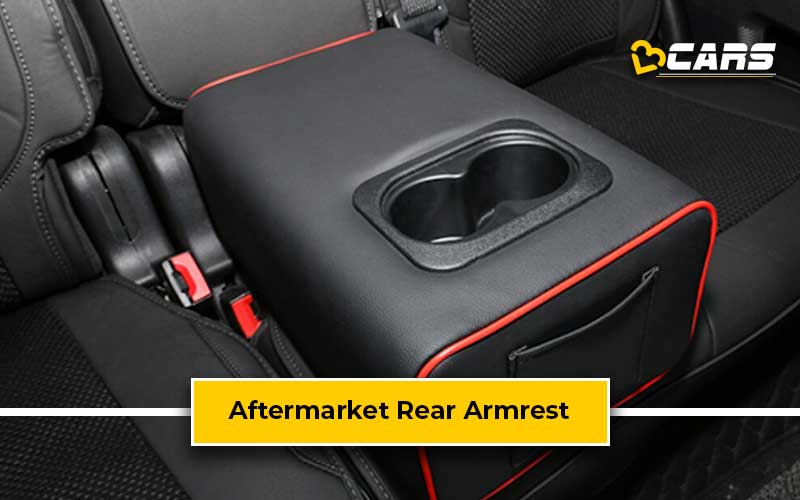 However, a few local manufacturers make rear armrests for cars such as the Mahindra Thar 2022. These rear armrests go on either side of the rear seats and offer a ton of storage as well as cup holders to enhance rear seat comfort.
Another aftermarket alternative is to add a padded rear armrest box. These aren't available in India and importing them can cost more than Rs. 10,000 after taxes and shipping, which is an unreasonable sum for a box with padding and a leather cover. Another disadvantage with such armrests is that you lose the flexibility of a factory-fit armrest, which can flip up in an instant to make room for a centre passenger.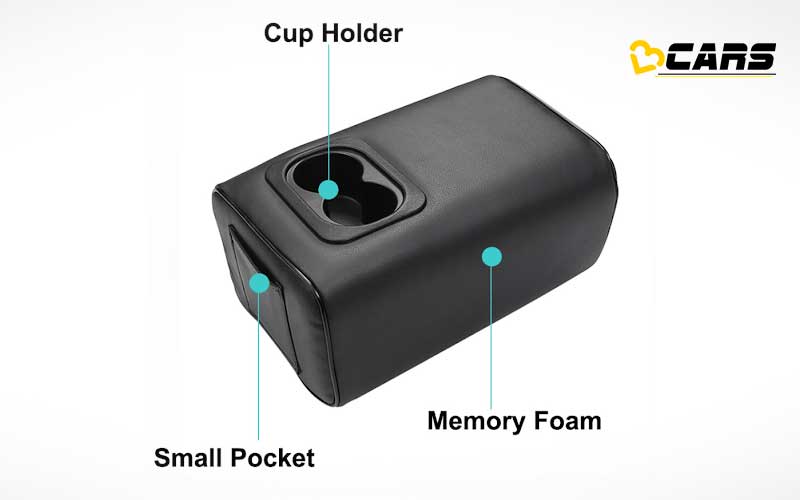 What Cars Get A Rear Armrest From The Factory?
In India, almost all cars from B2 and higher segments get a rear armrest from the factory at least in their top variants. B2-segment hatchbacks like i20 and Altroz, B2-segment SUVs like Venue and Nexon and sedans such as Slavia, Verna, Dzire offer a rear armrest with their higher variants.
Verdict - Should I Get An Aftermarket Rear Armrest?
A rear armrest can drastically improve rear passenger comfort, especially on long drives. Hence, we consider it a must-have feature for all C (>4m length) and higher segment cars. Although, most B2 segment cars like Dzire, Amaze, i20, Venue and Brezza also offer a rear centre armrest in higher variants. For car owners who frequently use the rear seat for long drives, we highly recommend getting a car with a rear centre armrest. If your car doesn't have this feature but one of the higher variants of the same make and model does, then you can replace the rear-seat backrests of your car with one from a higher variant. Note that you'll have to place the order for the part and may have to wait a good while before it arrives in stock with the service centre.
Note: Check your Car EMI with our - Car Loan EMI Calculator
You can use our Fuel Cost Calculator to see how much any petrol, diesel or CNG car will cost to run based on the latest fuel price in your city.