No GST Cut Or Tax Relief For Auto Sector In Foreseeable Future - MoRTH | V3Cars
While addressing the attendees of the annual session of the Automotive Components Manufacturers Association, chief guest Nitin Gadkari clarified that there are no GST cuts or tax breaks likely in the foreseeable future for the auto sector. Nitin Gadkari, who is the Union minister for ministry of road, transport and highways (MoRTH) also added that there's instead a need to control the demand for personal vehicles as it's leading to huge congestions in the large cities.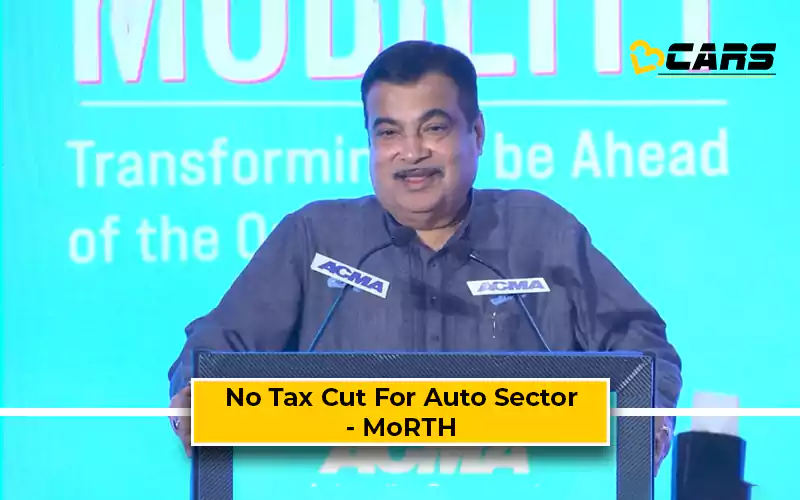 While admitting that the auto sector is the largest contributor towards the GDP of the country and was also responsible for huge tax collection for central and state governments, he stressed on the need for efficient public transport systems that could help control the traffic as well as pollution. The auto sector is also one of the largest employers in the country.
However, in the past year and a half, the demand for motor vehicles has witnessed huge growth with little headwinds despite several price hikes. Post Covid-19 pandemic, the demand for personal vehicles saw a V-shape recovery, which surpassed even some recent years' sales in terms of revenue. Thus, the minister sees no reason to provide any kind of tax breaks to increase the demand further.
After several aggressive price increases on most cars, we are starting to notice that the frequency and intensity of price hikes is now much less. As in, very few cars are getting price hikes lately and even the cars which are getting price hikes are not witnessing huge increases like we saw in early 2022. It seems that the government's actions and RBI's rate hikes are helping contain the rampant inflation.
Also Read: Toyota To Reveal Flex-Fuel Car On September 28, 2022
Note: Check your car's fuel cost with Fuel Cost Calculator in India