Sweden & India Join Hands For Safe & Sustainable Mobility Solutions | V3Cars
With the increasing number of cars on the road, emissions, traffic accidents and ineffective traffic flows are problems shared by all large cities of the world. As a result, a need for safe and sustainable mobility solutions has risen. And working towards the same, Embassy of Sweden, the Consulate General of Sweden in Mumbai and the Swedish Institute have joined hands and are organizing a 42-hour digital hackathon from February 26-28, 2021.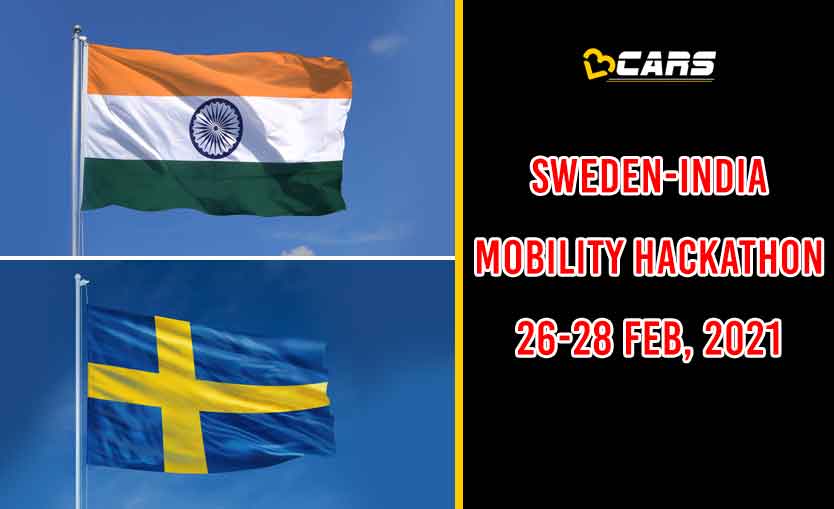 Called the "Sweden-India Mobility Hackathon: Changing the way we move!", this hackathon is aimed at designing, testing and executing ideas for future mobility solutions. For the uninitiated, a hackathon is a designer sprint-like event in which participants collaborate intensively on digital innovations. The goal of a hackathon is to create functioning solutions to predetermined challenges by the end of the event.
Similarly, during the mobility hackathon, participants will work in teams for 42 hours and come up with ideas and solution to the predetermined challenges. The winning teams will be further supported by the partners in developing the ideas into useful and implementable solutions.
Here are the five specific aims of the Sweden-India Mobility Hackathon:
Lethal accidents in traffic
Safe and sustainable transports
Air pollution/emissions from traffic sector
Infrastructure for connected vehicles
Sustainable logistics
Volvo being a Swedish carmaker is also a part of the mobility hackathon. The carmaker has already been working towards sustainable mobility solution for a while now. It plans to have 20 per cent of its total sales coming from EVs by 2025 followed by an all EV lineup by 2030. The carmaker is also a pioneer in road safety. Volvo was the first carmaker to introduce V-type 3-point seatbelts on its cars in 1959. It is also working towards its pledge that no one should be killed or seriously injured in a new Volvo car. Following the mission statement, the carmaker has already limited top speed of its cars to 180kmph globally, starting from 2020. Currently, Volvo is also the only carmaker in India to offer safety features like autonomous braking, blind-spot monitoring system, multiple airbags and lane-keeping aid even on their entry-level models. Volvo cars have also been among the highest crash rated cars across the globe further affirming the brand dedication towards road safety.