Maruti Suzuki Baleno-Based Crossover (YTB) To Be Called FRONX - Auto Expo 2023
After a long wait and a lot of sightings, Maruti Suzuki today revealed the Baleno-based crossover or the YTB at the 2023 Auto Expo. We finally know that Maruti Suzuki will call it the Fronx.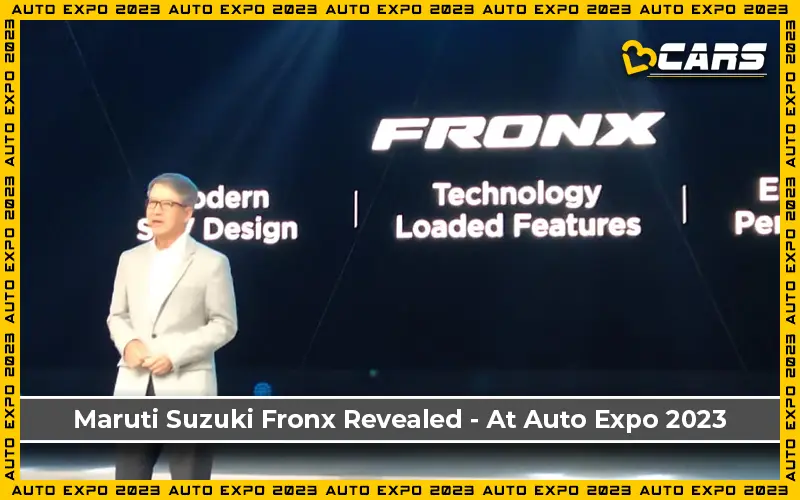 The new Maruti Suzuki crossover borrows its design from the current-generation Baleno and the new Grand Vitara. While the front has a similar mesh-pattern grille and 3-element LED DRL as the Grand Vitara. The connected tail lamp clusters around the back also look a lot like the Grand Vitara.
Since it shares the platform with the Baleno, you can expect it to offer similar cabin space and practicality as the premium hatchback from Nexa.
The Fronx is a B2-segment SUV/crossover and it competes with the following cars:
Track our complete 2023 Auto Expo coverage at: Auto Expo 2023 – Latest News in Auto Show India
Maruti Suzuki Fronx 2023 Dimensions
Note : View All Details of Auto Expo 2023 India
Maruti Suzuki Fronx 2023 Engine Specifications
Stay tuned to V3Cars to learn more about the Maruti Suzuki Nexa Fronx as more details emerge from the Auto Expo 2023.