Hyundai Aura vs Honda Amaze - Petrol Engine Specification Comparison
The Indian subcompact sedan segment is ready to welcome yet another model – the Hyundai Aura. It looks like a capable sedan, but it certainly has too many arch rivals in the market. Here, we are comparing the petrol engine specs of the upcoming Hyundai Aura with the Honda Amaze, to find out which one is better.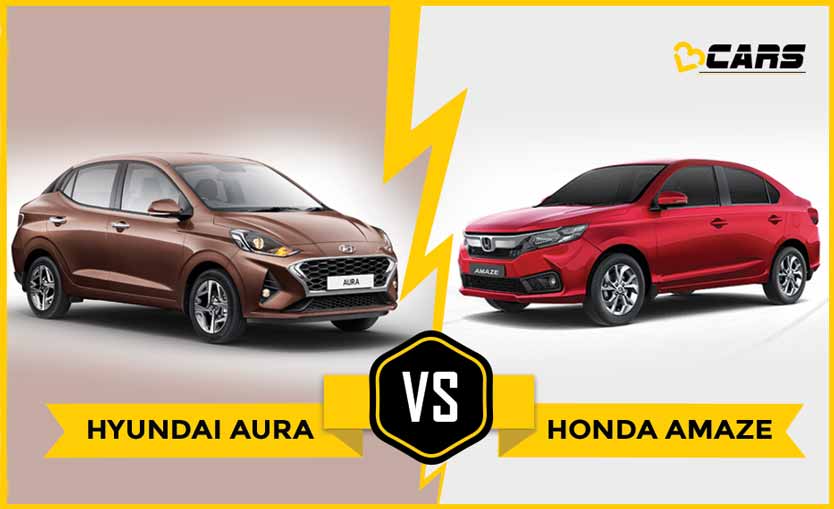 The following are the petrol engine specs details of the Hyundai Aura and the Honda Amaze:
2020 Hyundai Aura vs Honda Amaze

PETROL ENGINE SPEC COMPARISON

 

Hyundai Aura

Honda Amaze

Displacement

1.2-litre

1.0-litre Turbo

1.2-litre

Power

83PS @ 6000rpm

100PS @ 5000rpm

90PS @ 6000rpm

Torque

115Nm @ 4000rpm

172Nm @ 1500 - 4000rpm

110Nm @ 4800rpm

Manual Transmission

5-speed

5-speed

5-speed

Automatic Transmission

5-speed AMT

-

CVT

Emission Standard

BS6

BS6

BS4
The Hyundai Aura petrol version offers 2 engine choices, while the Honda Amaze comes with a single option.
From the above table, it is clear that the Hyundai Aura's 1.2-litre petrol engine is a tad less powerful than the Honda Amaze's petrol engine. However, it offers more torque than the Amaze petrol, and it also peaks 800rpm lower at 4000rpm. Thus, the Aura's 1.2-litre petrol engine will offer better drivability in the city.
Hyundai is also offering a 1.0-litre turbocharged petrol engine option for those who want more power. This turbo engine offers not only higher power figure, but also way higher torque output in the 1500 - 4000rpm range.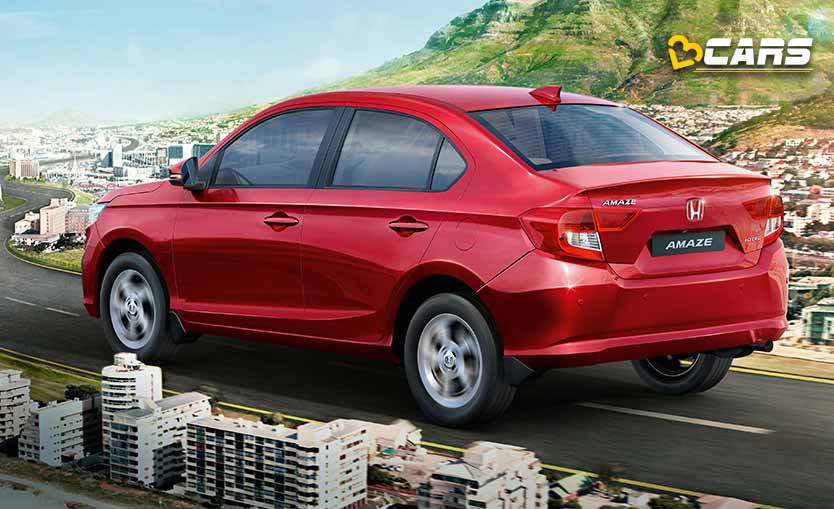 In terms of transmission, both Aura and Amaze offer a 5-speed manual and automatic transmission. However, while the Amaze gets a CVT automatic option, the Aura gets a 5-speed AMT automatic choice.
The Hyundai Aura will offer BS6 compliant petrol engines right from its launch, but the Honda Amaze will get the BS6 upgrade sometime before the April 1, 2020 deadline.
2020 Hyundai Aura Petrol vs Honda Amaze Petrol – Engine Specifications - Conclusion
Continuously Variable Transmission (CVT) is known for being very smooth and refined and is a preferred choice for those who prefer smooth acceleration. However, AMT beats CVT is terms of price and fuel efficiency while offering the convenience of automatic transmission.
Thus, for most users, the more pocket-friendly AMT automatic of the Aura would be sufficient. However, if you can afford to spend some more, then the CVT automatic's smoothness certainly justifies the additional premium.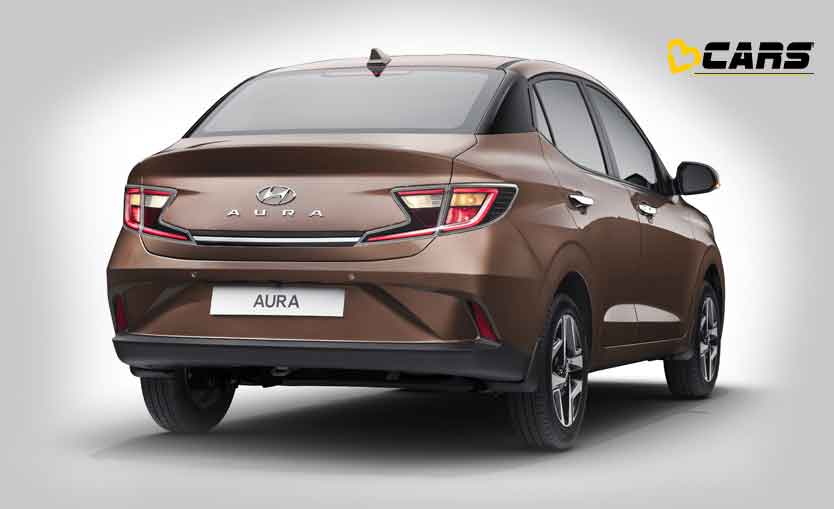 The 2020 Hyundai Aura will offer 2 petrol engine options against 1 on the Honda Amaze. The normal petrol engine of the Aura seems to be better equipped to handle everyday duties in a fuss-free manner. The turbo petrol just beats the Amaze's power and torque figures and offers better performance and drivability. Hence, the Hyundai Aura petrol is the better choice in this comparison.