Power Windows - Detailed Feature Explained | V3Cars
In this Feature Explained article, we'll present the most detailed analysis of the power windows in your car. We'll list out the pros and cons, explain how it works, provide the typical cost of getting power windows from the aftermarket, and repair and replacement costs of power windows. Based on this analysis, we'll suggest if you should add this feature to your car or skip it.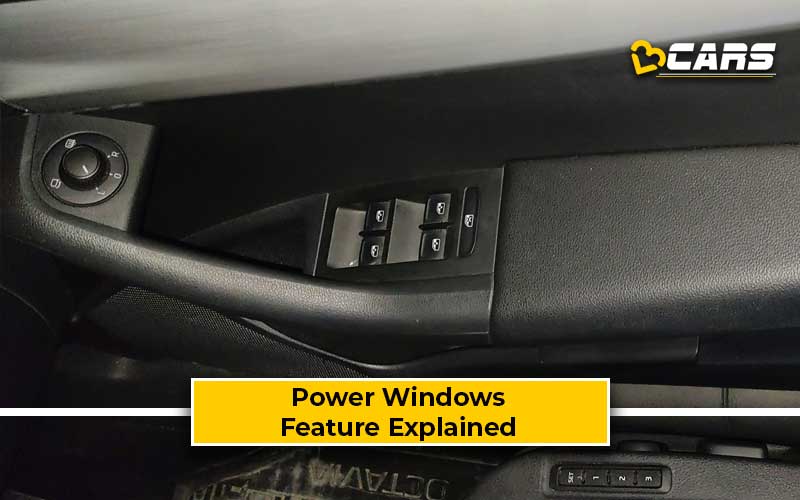 What Are The Pros And Cons Of Power Windows?
The pros, or advantages, of power windows are:
It's extremely convenient to open or close windows with a button instead of manually rolling up or down with the window winder, especially for people with injuries
It enables the driver to operate the windows even while driving
It lets the driver open and close all windows without leaving their seat or physically stretching
Power windows have the following shortcomings or problems:
If it stops working while in an open position, then there's a risk of vehicle theft
If it stops working while in the closed position, then it can cause suffocation and difficulty in paying for tolls or parking
What Is A Power Window?
Power windows help the driver and passenger roll up or roll down their windows with the press of a button. Some power windows have a one-touch up or down function that enables you to roll up or down the window with a single press. With the power windows features, the driver can open or close the windows even while driving. Some cars offer only the front power windows while more expensive cars also offer rear power windows.
Not so long ago, power windows were reserved for premium cars or higher variants of mass-market cars. However, it has become a mainstream feature over the last decade. If the car or the variant you plan to buy does not have power windows, you can always get them fixed from the aftermarket.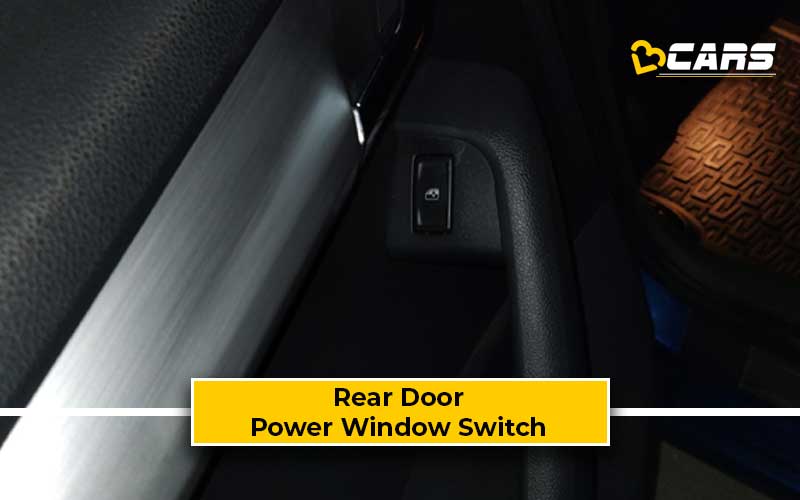 How Do Power Windows Work?
You can find the switches for power windows on each door armrest. Some cars have switches on the dashboard or the center console between the front seats. Flicking the switch up and down closes and opens the particular window, respectively. In each door, there's an electric motor to roll the window pane up or down.
These motors consume quite a bit of power. So, frequently opening and closing the windows can drain the battery. If you don't drive your car often, then it's even more important for you to minimize the use of power windows as your battery is not getting charged enough from the engine's alternator.
How Expensive Is It To Repair Or Replace Power Windows?
The cost of repairing or replacing power windows depends on the extent of the damage. Replacing a broken motor, cable pulley, or faulty switch typically costs between Rs. 300 to Rs. 3,000 depending on the manufacturer. The typical cost for a window motor replacement for a mass-market car like the Hyundai Grand i10 Nios is around Rs. 2,000. The window regulator assembly for each door costs between Rs. 450 to Rs. 800, while the main control panel for the power windows costs up to Rs. 2,000 for most mass-market cars. Individual switches for each door cost between Rs. 250 to Rs. 500 depending on the manufacturer.
What Is The Cost Of An Aftermarket Power Windows?
Aftermarket power windows can cost anywhere between Rs. 5,000 to Rs. 7,000 depending on the quality of the product. Aftermarket power windows can be bought from a reputed car accessories dealer or from popular e-commerce websites. Expect to pay an additional fee for fitting aftermarket power windows and labour.
How Easy Or Complex Is It To Install Power Windows?
Installing power windows is best left to professional hands as it involves tinkering with the car's electrical system. Wiring power windows incorrectly can blow up the fuse or fry the car's electronics.
What Cars Get Power Windows From The Factory?
In India, most cars from the A segment (Alto, Kwid) and above get power windows at least in their higher variants. If you're in the market to buy a reasonably-loaded car, then you'll most likely get power windows from the factory.
Verdict - Should I Get An Aftermarket Power Window?
Since most cars from the A-segment and above come with power windows as standard in at least their top variants these days, you will most likely not require aftermarket power windows. However, if you have a lower variant of a car, then we strongly recommend at least getting the front power windows. However, before you check out an aftermarket power window kit, we suggest you ask your authorized service center if they can do the job in-house. This will let you keep the warranty of your car intact.
Note: Check your Car EMI with our - Car Loan EMI Calculator
You can use our Fuel Cost Calculator to see how much any petrol, diesel, or CNG car will cost to run based on the latest fuel price in your city.