Rear Washer Wiper - Feature Explained
In this Feature Explained article, we'll present the most detailed analysis of the rear washer wiper. We'll list out the pros and cons, explain how it works, provide the typical cost of getting a rear washer wiper from the aftermarket, repair/replacement costs of a rear washer wiper. Based on this analysis, we'll suggest if you should add this feature to your car or skip it.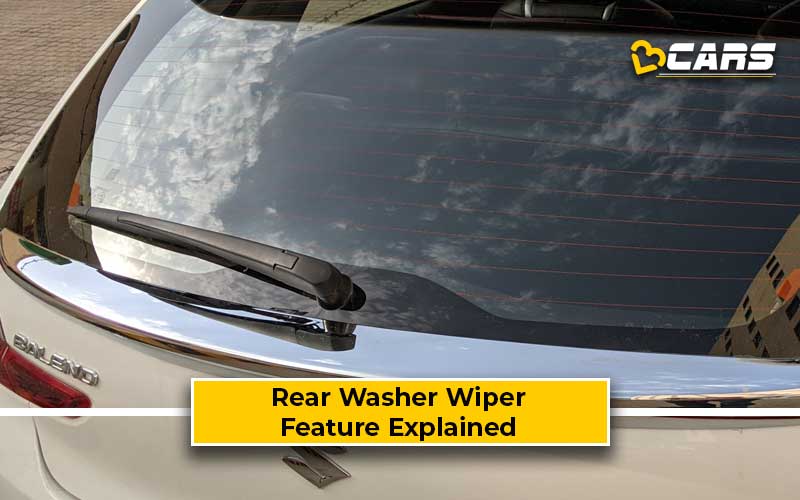 What Are The Pros And Cons Of A Rear Washer Wiper?
The pros or advantages of a rear washer wiper are:
Helps keep the rear windshield clean
Improves rear visibility, especially in rain
Ensures clear vision while reversing or parking
The shortcomings or problems of having a rear washer wiper in your car are:
Adds to the list of wear and tear parts in your car
Wiper blade needs cleaning and care every couple of weeks or so
What Is A Rear Washer Wiper?
The rear washer wiper is similar to the front windshield wiper except for the fact that there is only one rear wiper blade on most cars and they are shorter in length than the front windshield wiper. Rear washer wipers are generally available with cars, which have upright, hatch-like rear windshields. You'll mostly see a rear washer and wiper combo on hatchbacks and SUVs. Upright rear windshields collect a lot more dust, dirt and snow than slanted rear windows found on sedans and coupes. A more streamlined rear end, like that of a coupe or sedan, helps air slide off the rear windshield more easily. A hatch-like rear ruffles up the air flow and this causes the dirt or rain to stick to the rear windshield.
During rains, you can use only the rear wiper to get a clearer view of the traffic behind you. However, if the rear windshield has some dirt on it, then you can use the wiper with the detergent water jet from the washer to clean it up.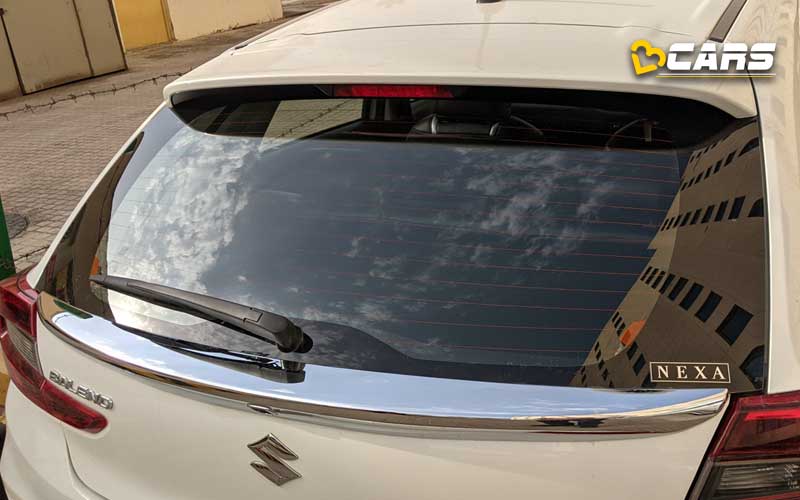 How Does A Rear Washer Wiper Work?
The rear washer wiper system in most cars comprises the wiper blade mounted on an arm, an electric motor to swing the said arm and a mister or water nozzle. This nozzle sprays water mixed with detergent onto the rear windshield. You can use the rear wiper alone if it's raining or use it with the washer spray to clear up the dirt from the rear windshield.
How Expensive Is It To Repair Or Replace A Rear Washer Wiper?
The costs related to repairing or replacing the rear washer wiper differ from car to car and the number of components that need replacement. Typically, a 12-inch rear wiper blade costs anywhere from Rs. 120 to Rs. 900 depending on the brand of car and the manufacturer or type of wiper blade. If your car's rear wiper arm is broken, it would cost anywhere between Rs. 300 in the case of a WagonR to over Rs. 1,000 for premium cars from brands such as VW and Skoda.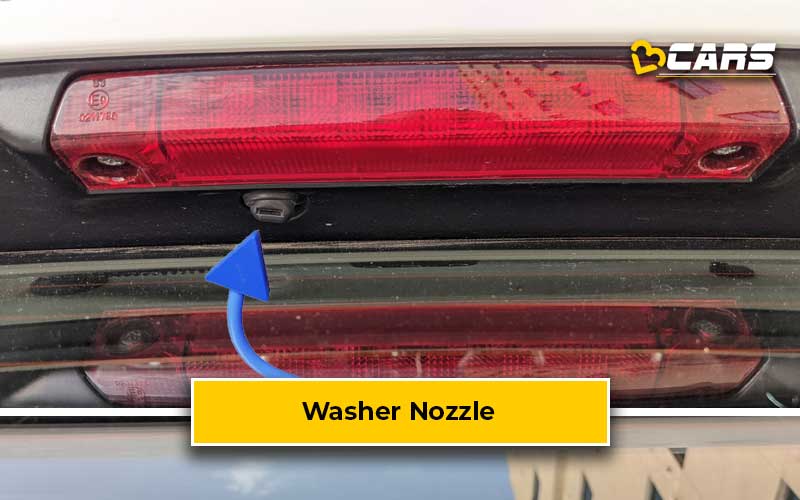 What Is The Cost Of Aftermarket Rear Washer Wiper?
Currently, there aren't any aftermarket brands that sell the entire rear washer wiper kit to add to cars, which don't have this feature from the factory. However, the authorised service centres will repair it if your car already had one and it broke down or suffered accidental damage. The entire rear washer wiper assembly, which consists of the wiper blade, wiper arm, motor, linkages, mister, tank, lines and a new wiper stalk, will cost anywhere between Rs. 10,000 for a Maruti WagonR to Rs. 25,000 for a premium SUVs.
The wiper blade and the washer fluid (detergent with water) are the only consumables in a rear washer wiper system. Typically, the washer fluid needs a top up 2-3 times a year while a wiper blade can last you anywhere between one to three years. The cost of an aftermarket rear wiper blade ranges from Rs. 150 to Rs. 800 depending on the blade's size, manufacturer and the compatible car model.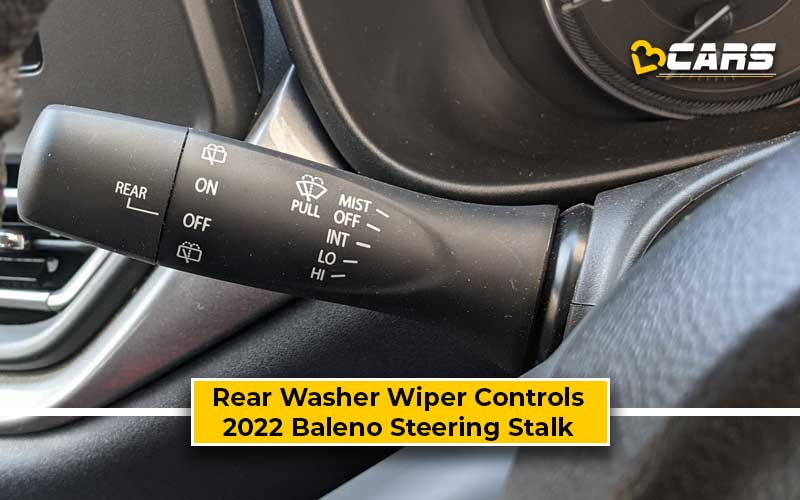 How Easy Or Complex Is It To Install A Rear Washer Wiper?
Replacing the rear wiper blade is an easy affair and you can even do it yourself. Repairing, though, is a challenge. If the wiper blade is damaged, then there's no scope for repairing it and it's best to replace it. Repairing or replacing the entire assembly is a labour-intensive process and best left to the professionals.
Firstly, the fluid lines have to be routed from the engine bay to the tailgate of the car. Hence, it requires the removal of several panels on the inside of your car for the proper piping to be done. Then, the wiper stalk has to be replaced with one from a higher variant. Finally, the motor and stalk needs to be connected to the ECU of the car. So, you can expect hefty labour charges apart from the cost of the components. We strongly recommend getting a higher variant with this feature instead of planning to install it after the purchase.
What Cars Get A Rear Washer Wiper From The Factory?
Most carmakers offer a rear washer wiper on their hatchbacks and SUVs. You can find a rear washer wiper in affordable cars such as the Maruti Celerio and Hyundai Santro and expensive SUVs such as the Audi Q7 and BMW X7. However, in the mass market segment, you will need to spend a little extra and go for the mid or top variant to get a rear washer wiper from the factory. Carmakers often reserve this feature for the higher variants. Nissan Magnite is one of the rare car, which has a rear washer wiper right from the base variant. You can check the Magnite's variants explained to find out which one you should buy based on your budget:
Nissan Magnite Petrol Variants Explained - Which One To Buy?
Verdict - Should I Get A Rear Wiper Fixed From The Service Centre?
Retrofitting a rear washer wiper from a dealership or service centre can cost upwards of Rs. 10,000 in the case of a Maruti or Hyundai hatchback to over Rs. 25,000 in premium cars. Moreover, it's a complex process, which could create problems in other areas of the car as well. Therefore, we would not recommend fitting a rear washer wiper once you've already bought the car. Instead, we would suggest you stretch your budget and buy a higher variant, which gets this feature from the factory.
Note: Check your Car EMI with our - Car Loan EMI Calculator
You can use our Fuel Cost Calculator to see how much any petrol, diesel or CNG car will cost to run based on the latest fuel price in your city.