Front Armrest - Feature Explained
In this Feature Explained article, we'll present the most detailed analysis of the front armrest. We'll list out the pros and cons, explain how it works, and provide the typical cost of getting a front armrest from the aftermarket, and repair/replacement costs of a front armrest. Based on this analysis, we'll suggest if you should add this feature to your car or skip it.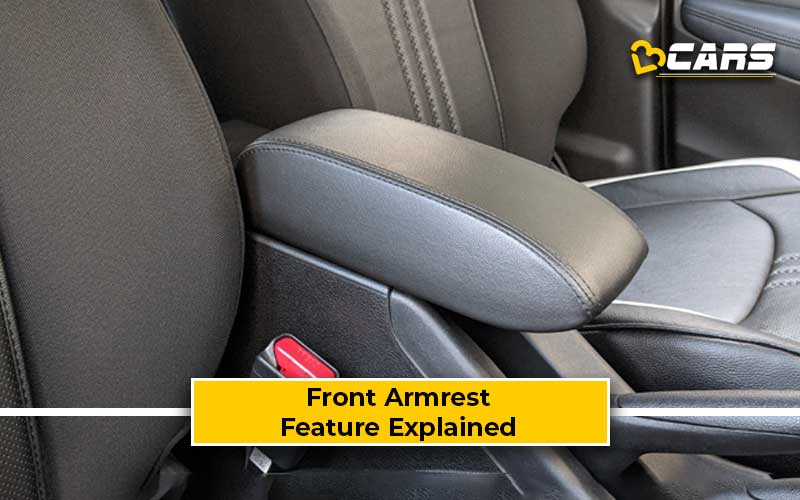 What Are The Pros And Cons Of A Front Armrest?
The pros, or advantages, of a front armrest are:
Ensures driver comfort on long journeys
With automatic transmission cars, it's useful even during city drives
Armrests with a cubby hole offer additional cabin storage
It provides good separation between the driver and passenger
The shortcomings or issues with having a front armrest are:
Generic aftermarket front armrests restrict access to the handbrake lever
Keys, loose change, etc. create a rattle in the non-felt lined front armrests
Some OEM spec don't have ergonomically-sound designs and adequate cushioning
OEM spec aftermarket armrests are quite expensive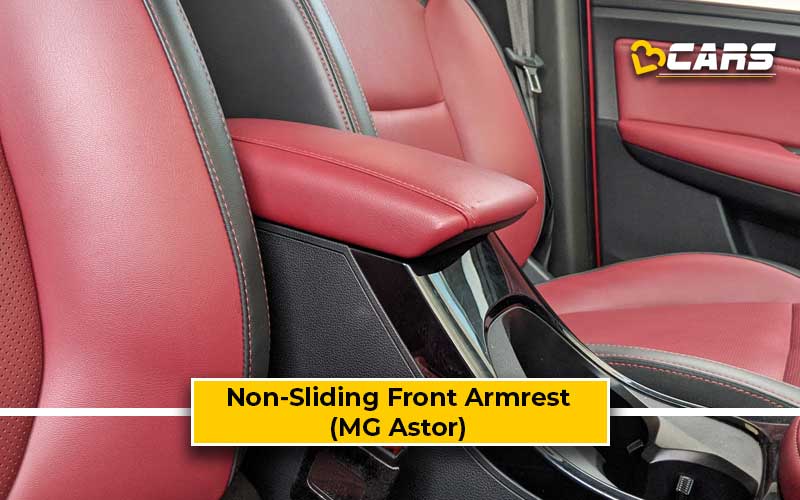 What Is A Front Armrest?
The front armrest feature is fairly common these days in most mass-market cars. However, you can't find it in cars smaller than the B2 segment. It offers a padded section where the driver can rest their arm during long journeys or while waiting at a traffic signal. If you drive a car with an automatic transmission, then you can also rest your left forearm on the armrest during short city drives. With the right design and in a car with short-throw shifters, you can even rest your forearm on the armrest and flick the gear lever into the desired slots moving just your wrists.
It improves driver comfort massively and if it has a storage bin, then it will also add to the in-cabin storage. You can use this cubby to store your phone's charging cable, keys, wallet, loose change, parking and toll receipts, etc. The front armrest also creates a nice partition between the driver and the front passenger. Overall, it is good to have a well-designed front armrest in any car.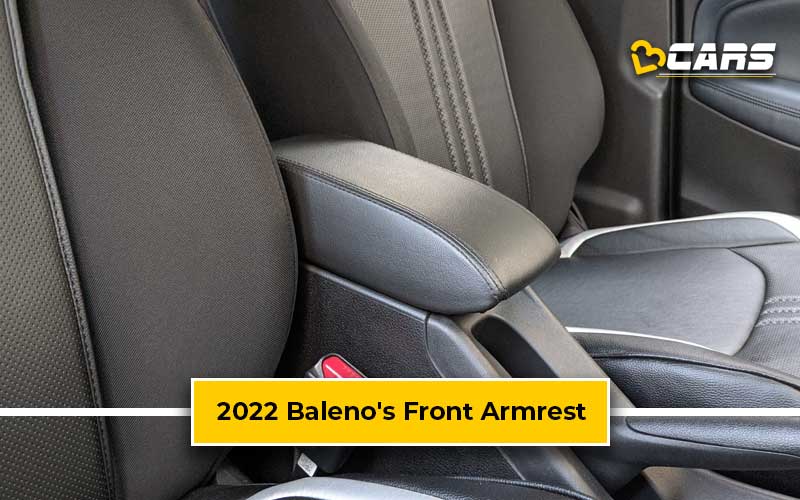 How Does A Front Armrest Work?
There are several different types of front armrests on the market today. Some are downright basic. For example, my Ford EcoSport has a basic, fixed armrest and it can swing up or down when needed. Front armrests in some cars have the sliding feature, which provides extra support for your forearm. Without the sliding feature, some cars' armrests work more like elbow rests and don't offer enough support.
Then, there are centre console-mounted armrests in popular cars such as the Hyundai Creta and Kia Seltos. These armrests are wide enough for the driver and front passenger to share. They also provide a large storage area underneath the cushioned top lid along with features like USB ports and a 12V power socket. Some even house the AUX input for the stereo inside the front armrest cubby hole.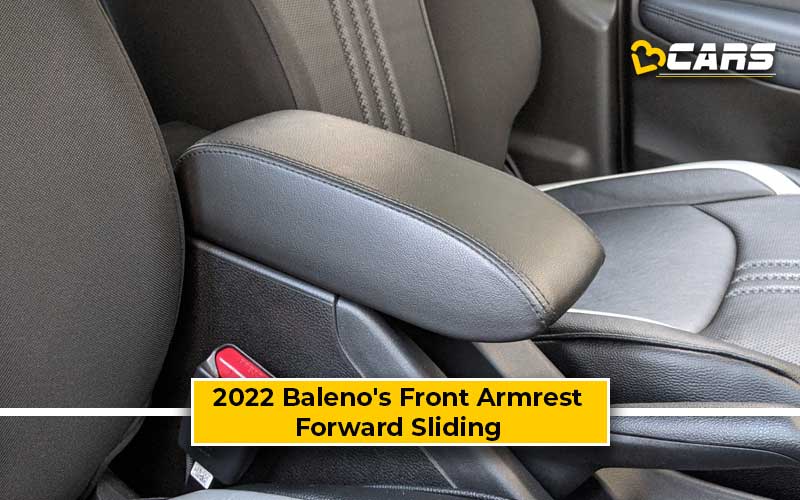 Finally, there are very luxurious front armrests draped in thick leather, like in cars from Audi, BMW, and Mercedes-Benz. These armrests are softer and offer more than adequate cushioning. They often have two doors for access to the storage binnacle underneath. Two lids for the storage bin let the passenger access it without asking the driver to lift their arm.
Most generic aftermarket front armrests found at car dealers and online stores mount onto the centre console with nuts and bolts. Such a system requires you to drill holes into the centre console, which may impact the car's residual. These front armrests are typically made from cheap materials and do not last very long. They can also introduce unpleasant squeaks and rattles into the cabin. If you buy a front armrest from the aftermarket, make sure it has a felt lining inside the storage area to prevent your keys and loose change from rattling. If it does not have a felt lining, you could buy the material, lay it down, and glue it down yourselves.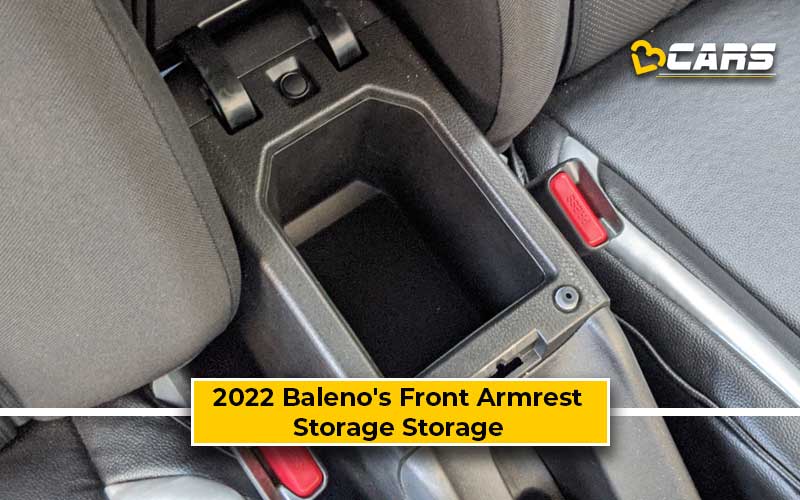 How Expensive Is It To Repair Or Replace A Front Armrest?
A front armrest can be damaged in many ways. They can either break from excessive weight and pressure or lose the ability to swing up and stay in place thanks to a loose nut or bolt. In most cases, replacing a front armrest isn't expensive. The OEM-spec front armrests on most mass-market cars cost between Rs. 2,000 and Rs 6,000 depending on the make and model. For luxury cars, such as the BMW 5 Series, the front armrest can cost around Rs. 60,000.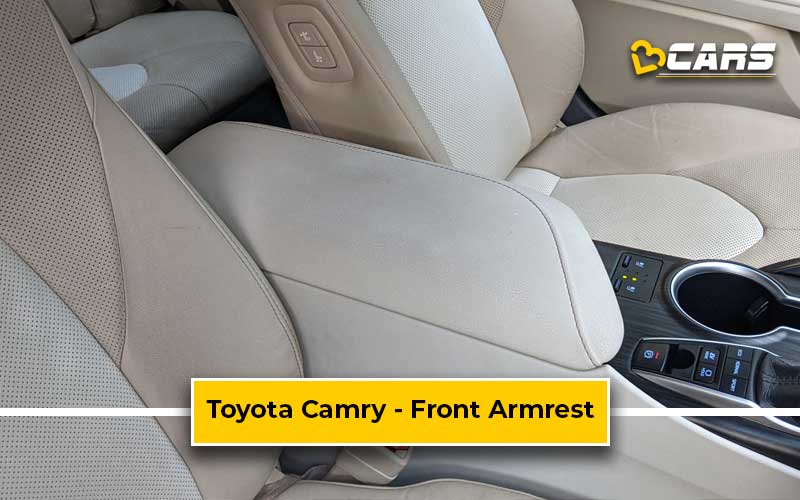 What Is The Cost Of An Aftermarket Front Armrest?
A generic aftermarket armrest typically costs between Rs. 800 and Rs. 2,000 depending on the quality of the materials. To fix, repair, or replace an armrest, it is not always necessary to go to the authorised service centre. You could get it done at a local workshop for much less. However, there's a chance that the quality of the work could be inferior when compared to the service centre.
If the higher variants of your car have an armrest, then you can buy that part from the authorised service centre and have them install it for you. Alternatively, you can also buy it from other sources such as online shops and 3rd party repair shops and have them install it in your car. An OEM-spec armrest for Polo, Rapid and Vento cost around Rs. 5,000.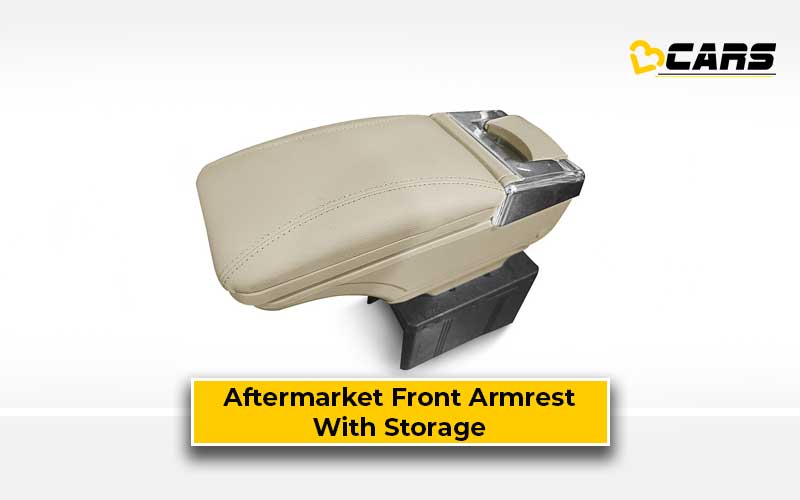 How Easy Or Complex Is It To Install An Aftermarket Front Armrest?
To install a generic aftermarket armrest, you will have to drill holes in the centre console. If you're not experienced with drill bits and glue guns, you should get a professional to do this job for you. Complete installation should take no more than an hour.
For OEM-spec armrests, the installation will require replacing parts of the centre console. The entire job of installing the armrest can take about 1 to 2 hours depending on the complexity of the centre console installation from the factory.
What Cars Get A Front Armrest From The Factory?
In India, almost all cars from B2 and higher segments get a front armrest from the factory at least in their top variants. Automobiles such as premium hatchbacks (Baleno, i20, Altroz), sub-compact SUVs (Venue, Nexon), and compact sedans (Slavia, Verna, City) offer a front armrest as standard in their higher variants.
Verdict - Should I Get An Aftermarket Front Armrest?
A front armrest can drastically improve driver comfort. Hence, we consider it a must-have feature for all B2 (~4m length) and higher segment cars. However, beware of cheap aftermarket ones, which don't offer a consistently positive experience for most buyers. These aftermarket armrests are poorly built using cheap materials and do not last long. They can also introduce unwanted and unpleasant squeaks and rattles into your car. Therefore, make sure you buy a quality product and get it fixed from a reputed car accessories dealer or a local mechanic you trust.
Note: Check your Car EMI with our - Car Loan EMI Calculator
You can use our Fuel Cost Calculator to see how much any petrol, diesel or CNG car will cost to run based on the latest fuel price in your city.