Details About Mahindra XUV700 Bookings, Test Drive, Demo Vehicle & Delivery Date | V3Cars
After a long wait since Independence Day, Mahindra finally revealed the list of all XUV700's variants and their prices. In this article, we'll take a look at other details and important dates for the XUV700 like demo vehicle arrival, test drive, bookings and delivery, etc.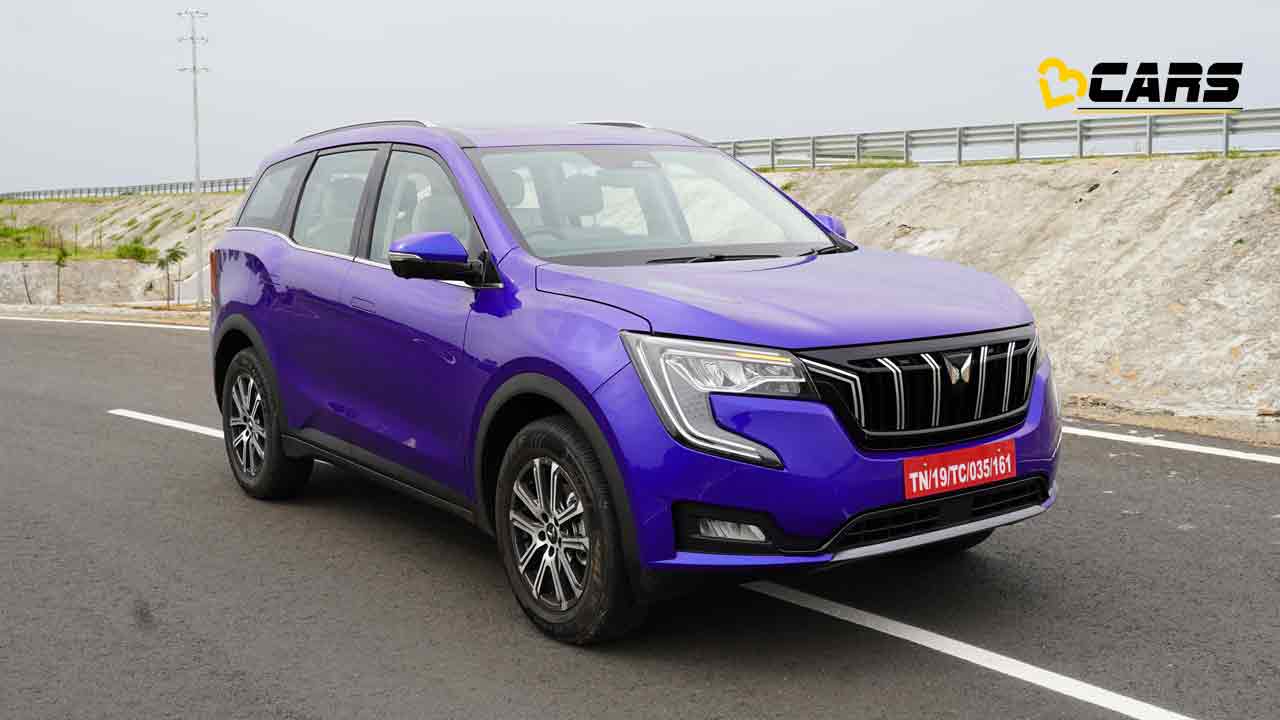 Here's a look if you missed the price details of the Mahindra XUV700 5-seat:
And here are the prices of the Mahindra XUV700 7-seat variants:
Please note that the XUV700 MX diesel gets the 155PS version of the 2.2-litre diesel engine. The price difference between the MX petrol manual and the MX diesel manual is Rs. 50,000. Meanwhile, all of the AX variants carry Rs. 60,000 price premium for the diesel engine over the petrol. The AX diesel variants get the more powerful 185PS tune for the diesel engine.
Preview Mahindra XUV700 Demo Model
The showroom demo vehicle of the XUV700 will arrive in showrooms starting today, October 1, 2021.
Test Drive Mahindra XUV700
Test drives for the Mahindra XUV700 will start in some certain from October 2 while some cities will get the test drive vehicles on October 7.
In phase 1, the Mahindra showrooms in the following cities will get the test drive vehicle on October 2:
Delhi NCR

Banglore

Mumbai

Hyderabad

Chennai

Ahmedabad

Pune

Lucknow

Indore

Coimbatore

Vadodara
In the second phase, the following cities will get the test drive vehicles starting October 7:
Jaipur

Surat

Patna

Kochi

Cuttack

Kanpur

Calicut

Nashik
Mahindra XUV700 Bookings Details
Bookings for the Mahindra XUV700 will start on October 7. Meanwhile, you can use the brand's customization platform to select the right engine, transmission, seating configuration, colour variant and the preferred dealership. You can add the vehicle to the cart and wait for the bookings to start. On October 7, you can proceed with making the payment for the vehicle. Given the potentially higher demand for the XUV700, the carmaker will accept changes to the booking preferences but consider the updated configuration as a fresh booking putting you at the back of the queue.
Mahindra XUV700 Introductory Pricing
The carmaker specified that the prices announced so far will only apply for the first 25,000 bookings. Once that number is breached, we can expect a price revision.
XUV700 Delivery Date
This part is still unclear but Mahindra have confirmed that petrol models will start arriving before the diesel variants. So, if you want early delivery of the XUV700, then you should consider the petrol-powered variants.
On October 10, Mahindra will announce the exact date when the delivery will commence. We are expecting the deliveries to start sometime between Dussehra (October 15) and Diwali (November 4). One of our sources, who is also booking the XUV700 has received an unofficial confirmation from the dealer that the delivery will commence before Diwali.