Maruti Suzuki Vitara Brezza Petrol Coming In August
Pro Tip: The petrol-powered Brezza will be more affordable than the current diesel Brezza. So if you're planning to buy the Brezza not because of its frugal engine, but some other reason, it's better hold your purchase for another month or so. Petrol-powered Brezza is likely to be more affordable than the current diesel version.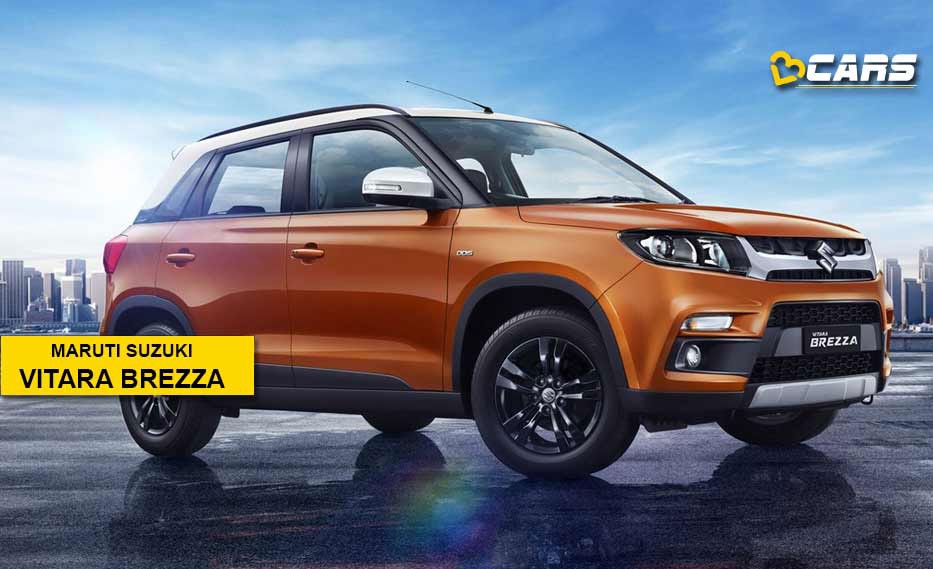 Your wait for a petrol-powered Maruti Suzuki Vitara Brezza is going to end soon. Maruti Suzuki has decided to plonk a petrol engine under the Brezza's hood and launch it in the market in August. Brezza is currently the only sub-4m SUV that doesn't get a petrol engine option.
The move isn't surprising, since Maruti Suzuki has already cleared its intent of offering only petrol cars in India in the BS6 era, i.e. after April 2020. Apart from Brezza, S-Cross is the other Maruti car that's on offer with just a diesel engine.
What is not clear yet is which engine will ultimately power the Brezza. The 1.3-litre diesel engine of the Brezza produces 90PS of maximum power & 200Nm of peak torque. While the 1.5-litre, 105PS petrol engine might seem like the ideal replacement for the diesel unit, Maruti might favour the 1.2-litre, 90PS Dual Jet unit, the one that powers the Baleno & Glanza, as it would continue to let the Brezza qualify as a small car & attract lesser GST. It is, however, worth noting that this engine is available in both these cars with a manual transmission only.
What is also a possibility is that Maruti Suzuki offers multiple petrol engine options on the Brezza, like it does on the Baleno. So, while the 1.2-litre VVT engine can serve the purpose of making Brezza affordable, the more frugal (and expensive as well) 1.2-litre Dual Jet engine can be seen as a replacement of the diesel unit.
Once the Brezza gets a petrol engine, its price should ideally come down. Given that it's already priced competitively, the petrol-powered Brezza might only go on to serve more value for money than its diesel avatar.