India-based Semiconductor Chip Manufacturer To Invest $1 Billion In Manufacturing | V3Cars
We are all well aware of the ongoing global semiconductor chip shortage. This shortage has affected manufacturing, which in turn has led to an increase in prices of electronic gadgets and automobiles. To help deal with the matter, Polymatech, an Tamil Nadu-based semiconductor chip manufacturer, has signed an MoU with the Govt. of Tamil Nadu to invest $1 billion by 2025 in manufacturing semiconductor chips. The company stated they have already made an initial investment of $130 million.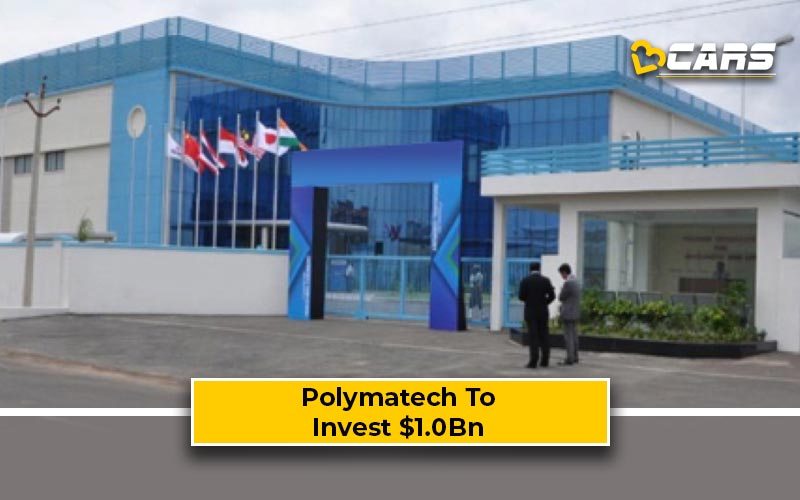 As per the Indian Electronic and Semiconductors Association (IESA), the Indian semiconductor market is projected to reach $64 billion by 2026. Similarly, as per the World Semiconductor Trade Statistics (WSTS), the global industry market size would be $1,340 Billion by 2029. Polymatech aim to reduce the country's dependence on semiconductor chips imports and promote self-reliance.
Note: Check your Car EMI with our - Car Loan EMI Calculator
The Government of India announced a package of Rs. 76,000 crore last year to incentivize investors in the industry. Polymatech say that they have imported all the necessary equipment from Japan for manufacturing the chips in India. Mr. Hidenobu Hitotsumatsu, a renowned name in the Japanese semiconductor market, is the CTO and Director of the Polymatech, and comes with 35 years of experience in the field.
Note: Check your car's fuel cost with Fuel Cost Calculator in India
Polymatech say that they have successfully completed all the required trials, with the first phase of imported machinery having a capacity of 250 million chips. The company will also introduce their product in the market in the coming weeks. In their first plant, a 1,50,000sq.ft. manufacturing facility has been commissioned. Land for their second plant was acquired recently, with construction work expected to start soon.
Nandam Eswara Rao, Founding President, Polymatech Electronics, said "We recognize the immense scope of growth in the industry. As players at the forefront, we wish to expand our business and create value in the market. With a team made of the best global minds in tech and our investment in the business, we are sure to be able to capitalize on the industry's potential and scale the semiconductor market in India. We plan to be one of the largest chip manufacturers in Asia by 2025." He further added that Polymatech received tremendous support and guidance from the Government of Tamil Nadu to implement the project.
Also Read: Maruti Suzuki Completes 40 Years In India — Reveal Future Plans | V3Cars