rumour maruti suzuki sell Baleno from arena dealership
A recent rumour is hinting that Maruti Suzuki are considering selling the Baleno from Arena dealerships as well. The Nexa-exclusive hatchback is immensely popular and a regular on the sales charts toppers' list.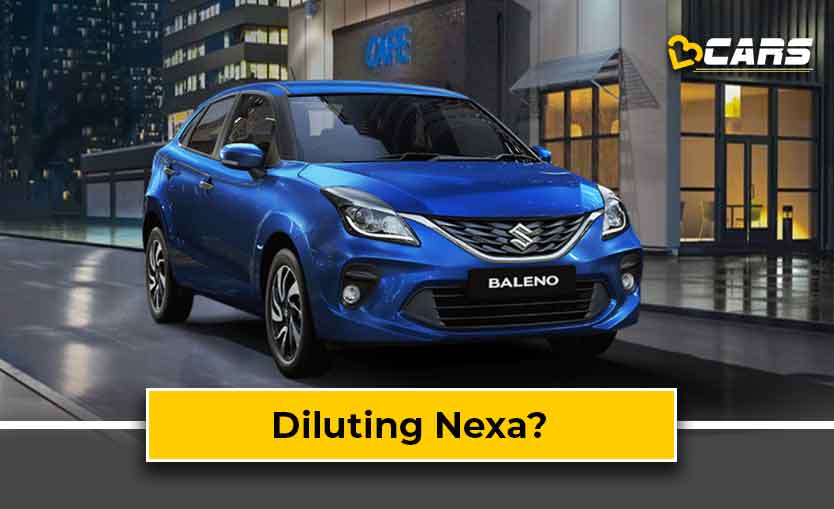 Apparently, dealers who want to sell Nexa cars have to set up a brand new Nexa dealership and abide by the higher standards. Those who can't afford to invest in a premium dealership are losing customers to their rivals. Moreover, the tier-2 and 3 cities, where the Nexa dealerships are rare, dont have access to the Baleno. Selling the Baleno through the Arena outlets will not only help these dealers but also help Maruti Suzuki expand the car's reach to smaller towns.
On the flip side, those who invested in an expensive Nexa dealership will lose business. They will have to share the bestseller in their portfolio with Arena dealers without gaining access to their bestsellers like the WagonR, Swift and Dzire.
In addition to this, such an action will also dilute the Nexa brand as the Nexa Baleno will become a Maruti Baleno. While the Maruti name carries a lot of trust, it's not considered a premium brand name. The Nexa brand name with the trust of Maruti backing it brought the best of both worlds to the customers. Maruti Suzuki and their dealers have spent a lot of money building up the Nexa brand and a simple move like this could dilute the brand in a moment.
Also Read: Opinion - Is Hyundai Casper Coming To India Or Not?
Fun Fact: Even if the Baleno ends up on the Arena showroom floors, it won't be the only car with a record of serving both sub-brands. The Ciaz was earlier only sold through Maruti Suzuki dealerships and then moved to Nexa but never graced both the showrooms simultaneously.