MG Astor Dimensions, Ground Clearance & Boot Space
This article will give you details about the dimensions, or length, width, height and wheelbase of the MG Astor. We'll also look at the ground clearance, boot space, fuel tank capacity and tyre size of the MG Astor.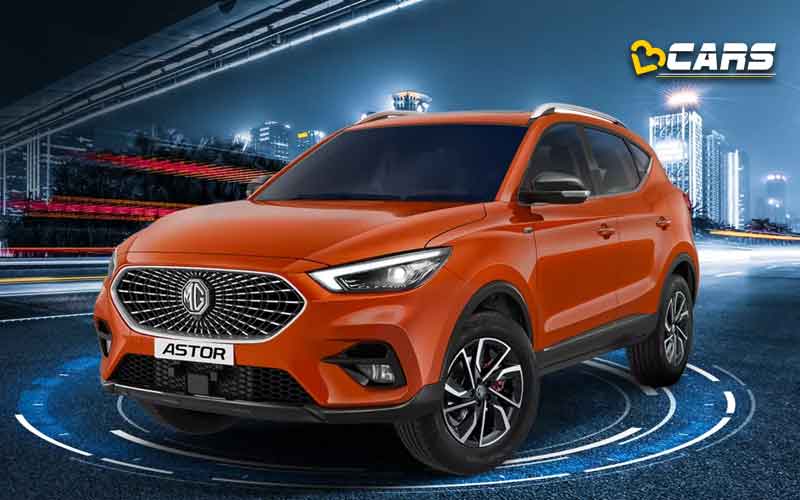 The MG Astor is 4323mm long, 1809mm wide and 1650mm tall. Bigger exterior dimensions give a car a stronger road presence. The Astor has a 2585mm long wheelbase. A long wheelbase makes the car more stable at high speeds and gives better legroom in the back seat, while a shorter wheelbase makes the car more agile.
*Estimated based on UK spec model
The MG Astor has a fuel tank capacity of 48 with the 1.5-litre normal petrol engine. For the turbo petrol engine, MG Astor gets a slightly smaller 45 litre fuel tank. The Astor's boot space figures are not available but based on the UK spec model, we think it'll be around 448 litres. The ground clearance details of the Astor are not available at the moment but we expect it to be around 190mm.
The tyre size of the MG Astor base model is 215/60 R16 and the top model rides on 215/55 R17 tyres. Cars running on bigger wheels provide better handling and styling. However, these advantages come at the cost of efficiency. Having bigger wheels means more metal and more rotating mass. Therefore, it adversely impacts your drivability, performance and mileage.
Read more about how you can get the best mileage or fuel efficiency from your car:
10 Tips To Get Better Mileage From Your Petrol, Diesel Or CNG Car