Renault Triber vs Datsun Go Plus: Specification Comparison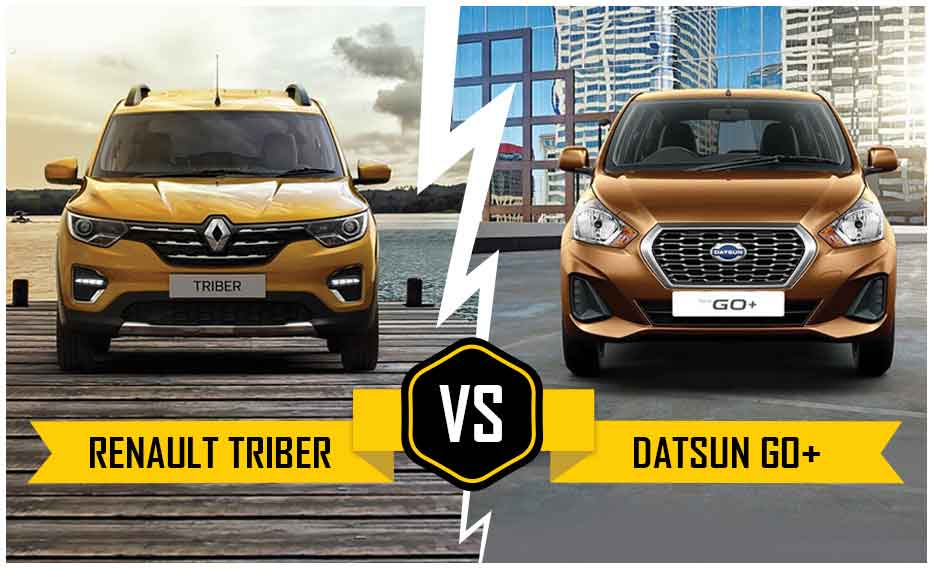 Before the Triber is launched in August 2019, Renault has revealed its specifications. We compare the Triber against its sole seven seater sub-compact rival -- Datsun Go+ -- to find out whether the Renault will just be a good looking seven seater, or will it be able to take practicality to the next level as well.
Before getting into the specifications, it's imperative to know here that the Go+ is likely to remain the affordable car of the two, with prices starting from Rs 3.86 lakh. With multiple Go+ variants in the Rs 5 lakh to Rs 6 lakh range, there will most likely be one or two Go+ variants that will directly rival the Renault, prices of which are expected to start above Rs 5 lakh (all prices ex-showroom, Delhi).