Rear Defogger - Feature Explained
In this Feature Explained article, we'll present the most detailed analysis of the rear defogger. We'll list out the pros and cons, explain how it works, provide the typical cost of getting a rear defogger from the aftermarket, repair/replacement costs of a rear defogger. Based on this analysis, we'll suggest if you should add this feature to your car or skip it.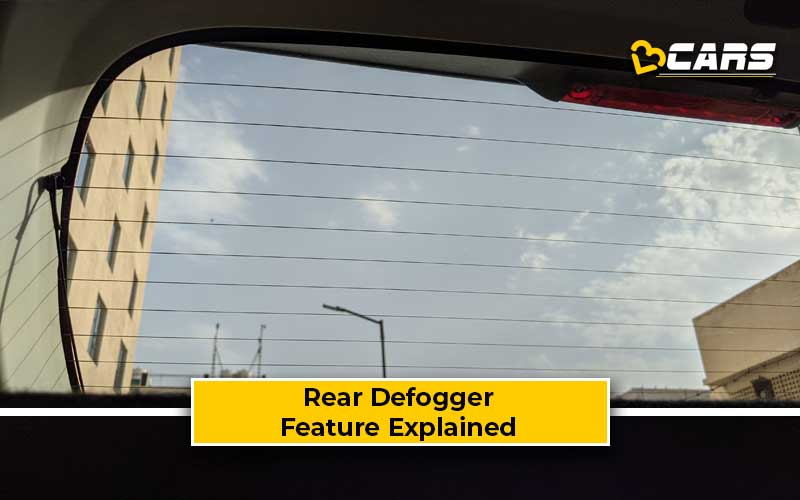 What Are The Pros And Cons Of A Rear Defogger?
The pros or advantages of a rear dogger are:
Helps keep the rear windshield free of fog
Improves rear visibility, especially during the rains and winters
The shortcomings or problems of having a rear defogger in your car are:
Higher cost of repair if rear windshield cracks
The heating elements may cause minor rear visibility issues for some people
What Is A Rear Defogger?
A rear defogger is a system that removes fog and melts frost from a car's rear windshield. Invented by Heinz Kunert, a German engineer, the rear defogger has become a fairly common sight among mass market cars since the early 2000s. While this feature was initially limited to premium and high-end cars in India, it eventually found its way down to even budget hatchbacks like the Maruti Suzuki Swift and Hyundai Grand i10 Nios.
How Does A Rear Defogger Work?
In the case of a rear defogger, we have heating elements made from very fine wires running across the rear windshield. These wires heat up to evaporate the mist or condensation off the glass. These lines heat up when the rear defogger is activated and thus, reduce fog or mist on the rear windshield.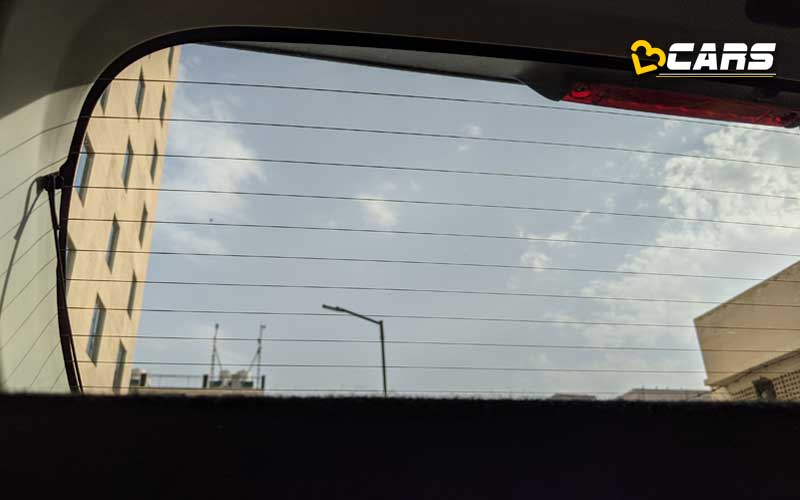 How Expensive Is It To Repair Or Replace A Rear Defogger?
Mid and top variants of most mass-market cars sold in India come with a rear defogger. Hence, if the rear defogger stops working, you will have to change the entire rear windshield. Moreover, you'll also have to replace the entire rear windshield if it cracks or breaks. Fortunately, the cost difference between a rear windshield with the defogger and one without the rear defogger is quite marginal.
Let's take a look at the cost of a rear windshield for the Maruti Arena WagonR as an example. The rear windshield without the defogger in the WagonR LXi costs Rs. 1,550 while the rear windshield with the rear defogger for the WagonR VXi costs Rs. 1,558. For more expensive mass market cars, it should typically cost around Rs. 3,000. The price difference between a heated and non-heated rear windshield ranges from Rs. 200 to Rs. 500.
Apart from the cost of the rear windshield with rear defogger elements, you will also have to pay labour charges. You may also have to pay for other parts such as wiring and the switch on the centre console if they are faulty.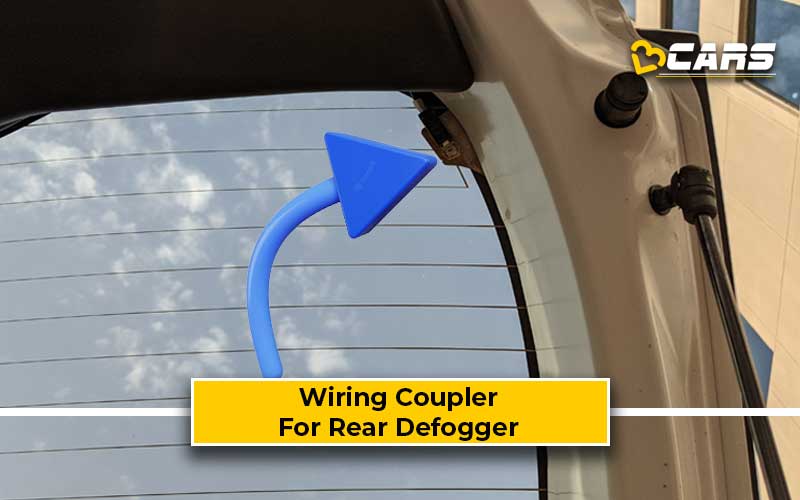 What Is The Cost Of Aftermarket Rear Washer Wiper?
Currently, there aren't any aftermarket brands that sell rear defoggers for cars. The only way you can get a rear defogger once you've purchased a car is to buy a rear windshield with a defogger from a higher variant and get it fixed from the authorised service centre.
How Easy Or Complex Is It To Install A Rear Washer Wiper?
Repairing or replacing the rear defogger isn't something most car owners can do by themselves. It's worth noting that there's little to no scope for repairing a malfunctioning rear defogger. If the heating element breaks the circuit, then the entire windshield will need a replacement as the fin wires are difficult to put back together with finesse. Fixing the rear windshield is a labour-intensive process and best left to professionals. That said, replacing or repairing a rear defogger isn't a time-consuming affair as it can be done by professionals at the service centre in an hour or two.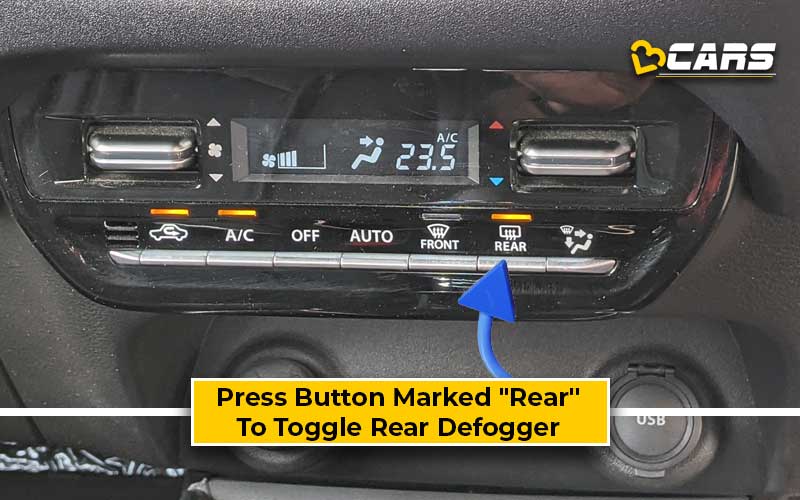 What Cars Get A Rear Defogger From The Factory?
Most carmakers offer a rear washer defogger on their hatchbacks, sedans and SUVs. A rear defogger can be found right from affordable cars such as the Maruti Celerio ZXi variant and Maruti WagonR VXi to expensive SUVs such as the Audi Q7 and BMW X7. However, in the mass market segment, you will need to spend a little extra and go for the mid or top variant to get a rear defogger as standard. Carmakers often reserve this feature for the higher variants. Nissan Magnite is one of the rare car, which has a rear washer wiper right from the base variant. You can check the Magnite's variants explained to find out which one you should buy based on your budget:
Nissan Magnite Petrol Variants Explained - Which One To Buy?
Verdict - Should I Get A Rear Wiper Fixed From The Service Centre?
If you are in the market for a budget hatchback and want this feature, then we recommend getting a higher variant with a rear defogger. Installing it post purchase is a little complex as neither the authorised service centre folks will do it for you nor is it a common part or accessory, which you can find in your local car accessory market. If you have a car with this feature, then the cost of repairing or replacing a rear windshield with a defogger are quite reasonable when compared to the cost for a rear windshield without a defogger. Hence, we highly recommend getting the variant with this feature, especially if you live in an area that experiences heavy rain or chilly winters.
Note: Check your Car EMI with our - Car Loan EMI Calculator
You can use our Fuel Cost Calculator to see how much any petrol, diesel or CNG car will cost to run based on the latest fuel price in your city.