3-speed Transmission A Good Fit For EVs - V Ramanathan (ZF Group) | V3Cars
At the Electric Mobility Summit 2022 organised by Financial Express, V Ramanathan, highlighted that a 3-speed transmission is a good fit for electric vehicles to improve their efficiency and usability. Ramanathan is the head of commercial vehicle business development at ZF Group, which makes vehicle components including EV powertrains and drivetrains.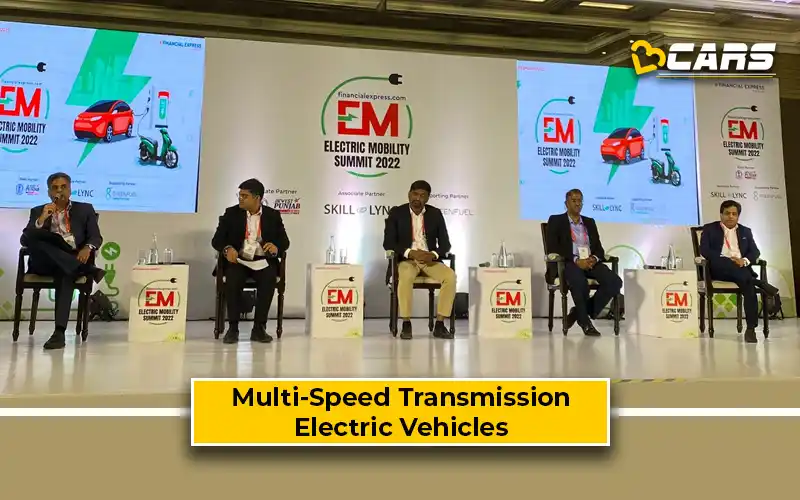 Given the inefficiencies in electric motors at higher RPMs, we asked the panel members if a multi speed transmission could help solve this problem. Let's start with the efficiency problem.
Note: Check your Car EMI with our - Car Loan EMI Calculator
The Efficiency Problem With Combustion Engines
Petrol, diesel and CNG engines have an efficiency problem. They offer good drivability and usable torque at about 25% of their operating RPM band along with good efficiency. In a combustion engine, this range stretches up to about 55%. This means that up to about 55% of the RPM band, the engines offer good fuel efficiency without severely impacting the fuel efficiency. Here, we're considering the redline to be the 100% mark.
To tackle this problem, we have a multi-speed transmission in all combustion cars, which helps keep it in the efficient range. If we want higher speed or more power, we can take the car to a higher RPM but that performance comes at a big cost in terms of fuel efficiency.
The Efficiency Problem With Electric Vehicles
According to our understanding, electric cars offer most of their torque along with extremely high efficiency at 1-2%. As we increase the speed, the RPM of the electric motor increases but the efficiency suffers at very high RPMs. Most electric cars in India have a single speed transmission and are likely to offer a considerably lower range if you only drive them on the expressways.
Also Read: Sharing - Key To Improving Electric Car Usage And Adoption (Electric Mobility Summit 2022)
Expert Comment
Saket Sapra, MD of Dana TM4 India, said that modern electric motors are capable of sustaining more than 95% efficiency up to 75% of their RPM range. So, a multi speed transmission is not necessary, but at most a 2-speed transmission is enough to take care of this problem. With just a 2-speed transmission, an electric car can stay in its efficient RPM zone for almost its entire lifespan. Dana TM4 is also a auto component supplier specialising in electric powertrain and drivetrains.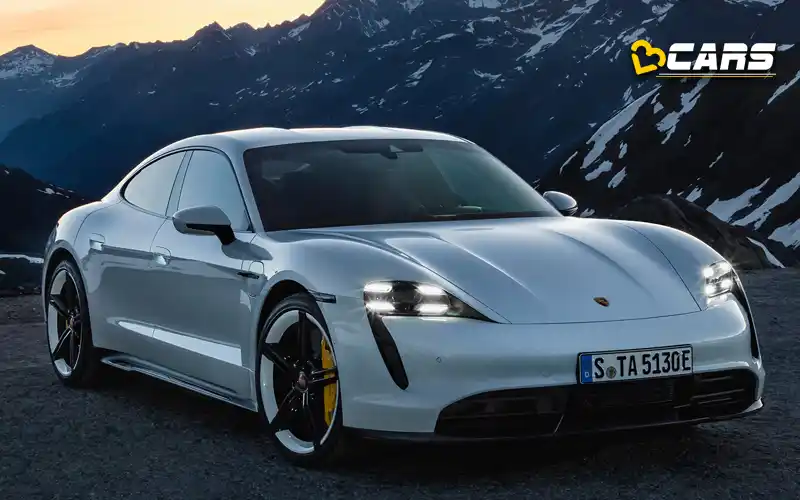 Currently, the Audi E-Tron and Porsche Taycan are the only electric vehicles in India that offer a multi-speed transmission. At the launch of the Taycan, Porsche representatives told us that the car can accelerate hard even at 100kmph+ as it shifts into the 2nd gear. Because of this 2-speed transmission, the Taycan can cruise on Germany's Autobahn at very high speeds without drastically impacting its driving range.
V Ramanathan of ZF Group argued that there's room for even a 3-speed transmission in an EV. Perhaps the lowest gear for high-load or high gradability situations, one for regular, everyday city driving and the tallest one for highway driving. Mr. Ramanathan confirmed that ZF Group already have an axle-mounted 3-speed reduction transmission for electric vehicles. With a 3-speed transmission, the electric motor is able to stay in the 97 - 98% efficiency zone. Ramanathan praised it for its ability to offer high wheel torque and better range depending on what the situation demands.
Also Read: Tata Tiago EV Vs Petrol-Automatic - Kilometre-To-Breakeven Calculation
Tata Tiago EV Vs CNG-Manual - Kilometre-To-Breakeven Calculation
Note: Check your car's fuel cost with Fuel Cost Calculator in India