Auto Expo 2020 - Ticket Prices For Each Day
If you're as excited to visit the Auto Expo 2020 as we are, then you should book your tickets right away. To book tickets, head to Bookmyshow website by clicking here: Auto Expo 2020.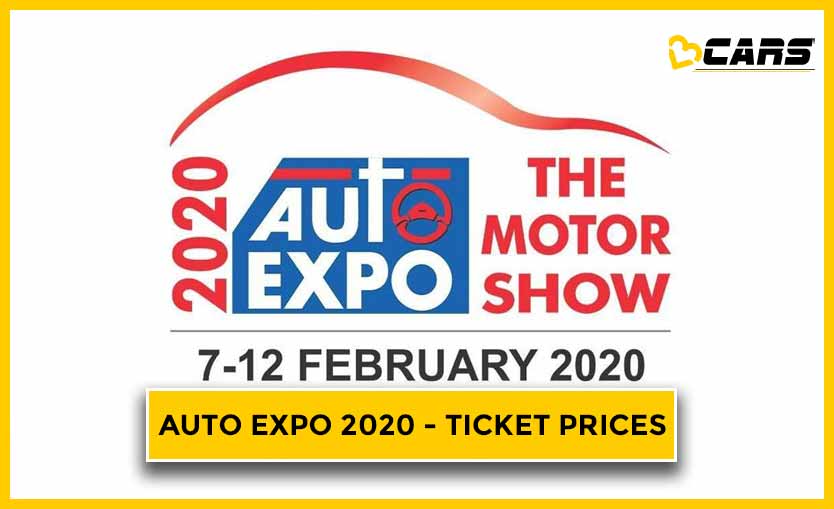 Here are the ticket prices for each day:
Auto Expo 2020 Ticket Prices

Date

Day

Ticket Price

Recommendation

Feb 7

Friday

Rs. 750

Top Recommended Day. Below 18 yrs not allowed.

Feb 8

Saturday

Rs. 475

Too much rush. Get to see stunt shows and entertainment events. Chances of bringing home freebies and memorabilia.

Feb 9

Sunday

Rs. 475

Feb 10

Monday

Rs. 350

Less crowd. Easier to see and admire cars and bikes. Low chances of seeing any stunt shows or entertainment events.

Feb 11

Tuesday

Rs. 350

Feb 12

Wednesday

Rs. 350
Friday is business entry day. So, the entry is only allowed for 18 year or older adults. On all other days, children are allowed to visit the auto show.
The weekend ticket pricing (Saturday/Sunday) is Rs. 475. Weekdays (Monday, Tuesday and Wednesday) ticket prices are Rs. 350. If you can afford to take time off from work and go on a weekday, then you'll obviously save on the ticket price but also have less crowd to deal with in the halls. Therefore, you'll get to take a better look at the beautiful cars and motorcycles at the show.
The downside of going on a weekday is that there aren't many automakers doing events at Auto Expo. So, you may miss out on some motorcycle stunts or celebrity spotting opportunity. Many manufacturers also give out free posters, stickers and calendars to people who visit their stalls. On a weekday, you're less likely to find any freebies at the auto show as most organizers run out of such gifts on the weekend.
There are benefits and also disadvantages for visiting on weekday or weekend. Our recommendation is that you spend extra and get the Friday, business visitor ticket for Rs. 750. That is if you don't have a kid. You'll not only get to see the cars and motorcycles in relative peace and also stand a better chance to bring home some souvenir.