April 2023 Car Sales Analysis – 20 Top-Selling Cars | V3Cars
In this April 2023 cars sales analysis article, we'll look at the YoY and MoM change for the 20 top-selling cars of April 2023. Using this data, we will also provide our observations and insights on the reasons for significant improvements or declines in sales, where relevant.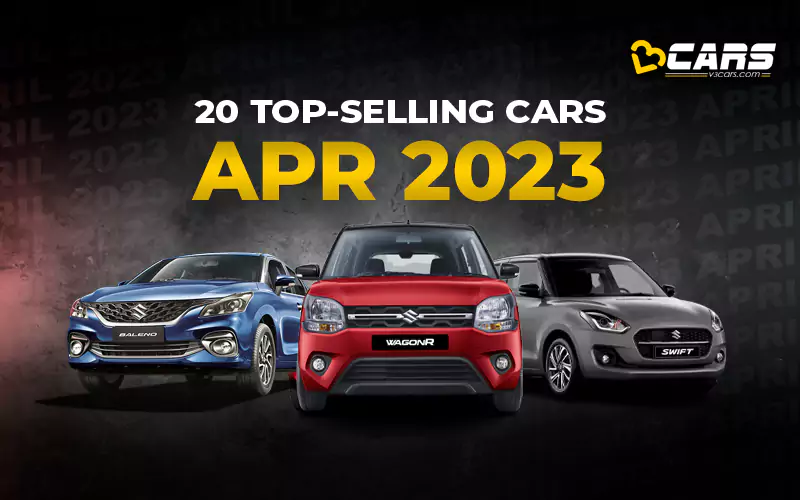 April 2023 - 20 Top-Selling Cars YoY Change
Mahindra's Scorpio pair reported the best growth, with a gain of over 250% in terms of YoY comparison
The next best YoY performer in April 2023 was the Maruti Suzuki Swift, with around over 110% gains
The Swift was the best-selling car in India in March 2023, with over 17,500 units sold in the month of March2023. But for the month of April, Maruti WagonR emerged as the best-selling car with over 20,000 units sold.
The top 11 best selling cars in April 2023 sold well over 10,000 units each.
Hyundai Grand i10 Nios was the top loser in the YoY comparison analysis with over 25% decline in numbers.
Maruti's Eeco and Dzire lost sales by about 5% in the YoY comparison analysis for the month of April.
9 out of 20 models on the top 20 bestselling list in April 2023 are from Maruti Suzuki, and in April of 2023, the top 3 spots were taken by Maruti cars
Hyundai had 4 cars and Tata had 3 cars in the April 2023 YoY top 20 performer's list. Mahindra had just 2 models and Kia had 2 cars in the top 20 list.
April 2023 - 20 Top-Selling Cars MoM Change
The Alto nameplate was the top-performer in terms of MoM comparison analysis for the month of April, with over 26% increase in dispatches as compared to March 2023.
The WagonR was the second best performer in the MoM comparison for the month of April, with a near 21% growth in sales.
7 out of the top-20 selling cars in the list saw a MoM decline in dispatch numbers, which includes names like Brezza which was the top losing car MoM comparison with a decline of 27%.
Maruti launched the B2-segment SUV Fronx in April and it is already in the top-15 selling cars list with 8,784 units sold in its first month in the market.
Brezza was followed by the Hyundai Grand Nios i10, which saw a decline of 26% in MoM comparison for April.