Government Considering Lowering GST On Cars; Should You Wait Or Buy A New Car?
In a bid to boost the demand of new cars in India, the government is considering lowering GST rates on cars. At present, GST on cars is set at 28%, and there's a variable cess on top of GST for each and every car category. The cess varies from 1% to 22%, least for petrol cars measuring under 4m in length and engine capacity not exceeding 1.2-litre. The government is planning to reduce the GST percentage, and it is likely that the cess will remain as is.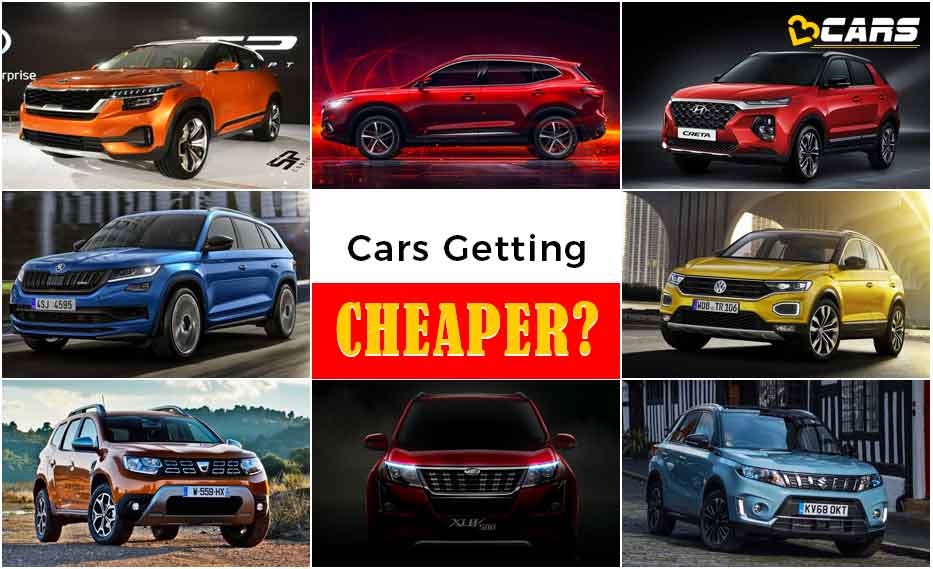 Why is the government interested to lower GST on cars?
The reason why the government may lower GST on cars is to increase the demand. New car sales in India have dropped considerably in the past with carmakers like Maruti Suzuki registering its lowest sales in the past 2 years in August 2019. With the sale of every car, the central and state governments earn tax. So, a drop in new car sales is proportional to a drop in the exchequer. The drop in car sales is also resulting in job cuts, which is further putting pressure on the government to take steps to boost sales.
How much will it affect buyers?
A drop in 10% in GST will mean a minimum drop in ex-showroom price by over 6.5%. For a car that is priced at Rs 5 lakh ex-showroom, the reduction in ex-showroom price would be around Rs 33,000.
When will the GST rate lower?
While it is not yet confirmed that there will be a GST rate cut, we expect it to happen in September 2019, if it has to happen at all, that is.
Should you wait or go ahead with your new car purchase?
You should wait if you're planning to buy a new car. First of all, the wait is not going to be long, it is only for the month of September, or till the time there's clarity on whether the GST is going to lower or not. What you can do in the meantime is -- book a car if there's a long waiting period on the model or book it and request for delivery in October 2019.