Hyundai Casper Could Be The Name Of Their Next Micro SUV AX1
According to a recent report, Hyundai is likely to brand its upcoming micro SUV (code-named AX1) as the Casper. The 2022 Hyundai Casper is an international product for several markets and is very likely to land on our shores as well.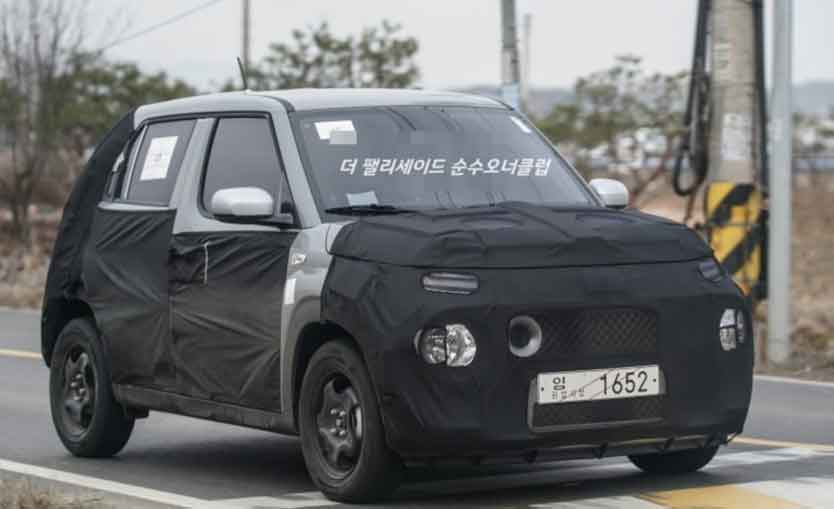 Auto news rg.ru says that the Casper will measure 3595mm long, 1595mm wide and 1575mm tall. This crossover uses the same small-car platform as the Santro.
The rumour also suggests that the car will come with a 1.0-litre 3-cylinder petrol engine with a 5-speed manual and an AMT automatic transmission. A Korean car blog hints at the inclusion of a 1.0-litre turbo petrol engine option. However, if the alleged dimension leaks turn out to be true, then we should rule out the turbo petrol engine at least for the Indian market.
For the car's size, the turbo petrol engine appears to be overkill. It'll do better with the more affordable 1.1-litre 4-cylinder petrol engine from the Santro or the 1.2-litre petrol engine from the Nios. Not only are these engines adequate for the car's size and positioning, but they're also locally made and will keep the car's price in check.
Considering the Santro's premium positioning, if the Casper sits above it in Hyundai India's portfolio, then we can expect it to compete with the Maruti Suzuki Nexa Ignis, the lower variants of the Nissan Magnite, Renault Kiger and the upcoming Tata Hornbill or HBX.
However, its dimensions indicate that it could instead plant its feet as a premium alternative to the entry-level micro SUV class comprising of the Renault Kwid, Maruti Suzuki Arena SPresso and Datsun Redi-Go. If the sale of cars with the standard hatchback body-style falls, then the Casper could even replace the Santro altogether. The Santro is barely staying afloat and clocking around 2,000 units every month, which is lower than the Verna.