Hyundai Kona Electric SUV Is The Vehicle Of Choice For Senior EESL Officers
The Hyundai Kona electric is the South Korean car manufacturer's first electric vehicle model in India. Kona electric SUV has found favours from the Indian government departments in terms of sales. Hyundai has already delivered some units of the Kona electric SUV to the Energy Efficiency Services Ltd (EESL). Hyundai will deliver a few more in the coming months.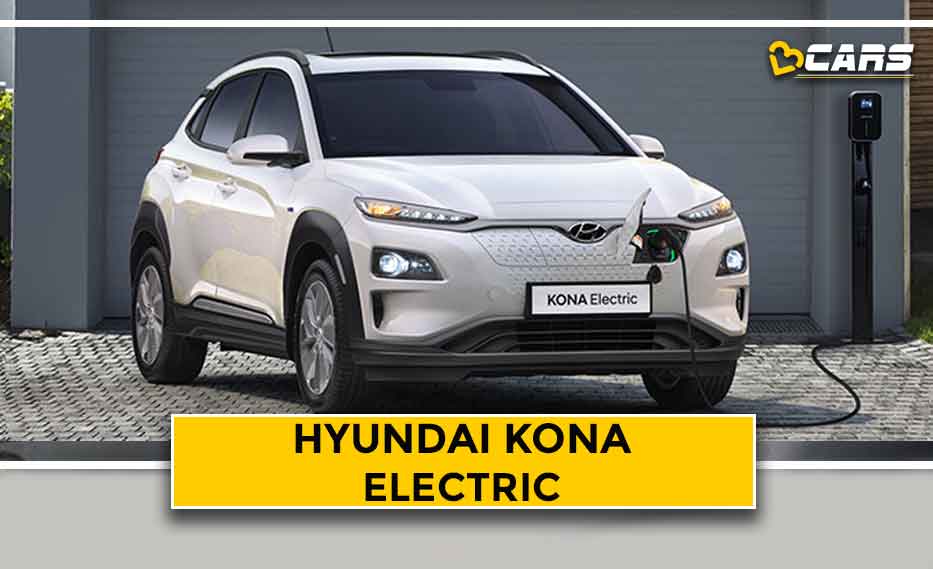 The Hyundai Kona all-electric SUV model launched in India, in July 2019 priced at Rs. 25.3 lakh (ex-Delhi). Hyundai India later slashed down the price tag to Rs 23.7 lakh, owing to the revised lower GST rates for the EVs (electric vehicles).
Hyundai received a great response for the Kona electric in India and has already registered more than 300 bookings. Hyundai has also delivered 177 units of the Kona to its customers.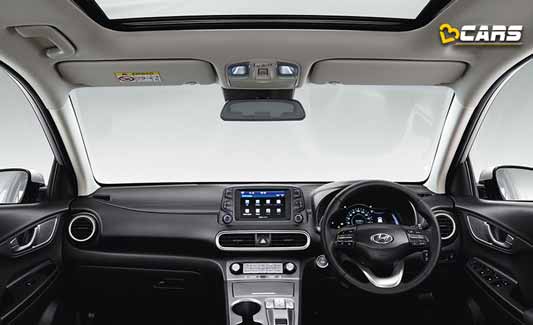 The Kona EV currently has a waiting period of around 5 months. The Hyundai Kona comes to the Indian car market through the CKD (completely knocked down) route, which is helping Hyundai maintain a competitive price tag for the car. Hyundai also has plans to bring affordable compact electric vehicles to India. It's first offering though, will soon face some competition from the MG eZS electric SUV. The MG eZS will on sale in December of 2019.
Hyundai Kona vs MG eZS electric SUV Specs
| | | |
| --- | --- | --- |
| Specs | Hyundai Kona Electric | MG eZS Electric SUV |
| Power | 136PS | 143PS |
| Torque | 395Nm | 353Nm |
| Battery Capacity | 39.2kWh | 44.5kWh |
| Acceleration 0-100kmph | 9.7 seconds | 8.5 seconds |
| Top Speed | 155kmph | 140kmph |
| Euro-Spec Range | 312km (claimed) | 372km (claimed) |
| India-Spec Range | 452km (claimed) | NA |
| Length | 4180mm | 4314mm |
| Width | 1800mm | 1809mm |
| Height | 1570mm | 1620mm |
| Wheelbase | 2600mm | 2579mm |
| Ground Clearance | 172mm (estimated) | NA |
| Standard Car Warranty | 3 year (unlimited km) | 7 year (1,30,000km) - in UK |
| Battery Warranty | 8 year (1,60,000km) | 7 year (1,30,000km) - in UK |
| Price | Rs. 23.86 lakh (ex-Delhi) | Rs. 22 lakh (est.) |
EESL already has a fleet of electric Tata Tigor and Mahindra eVerito sedans. Tata had earlier delivered 350 units to EESL and promised to add another 5,700 units of the Tigor electric to the fleet. Meanwhile, Mahindra had also bagged an order for 3,950 units of eVerito. 150 of those were delivered in the first phase.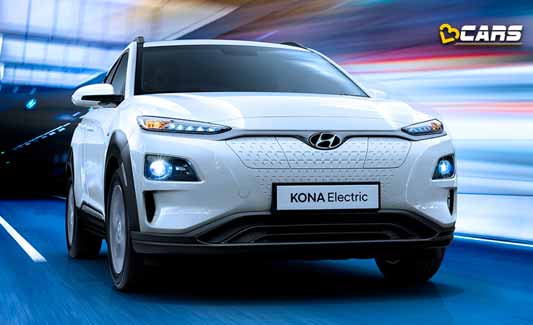 Rumours floated around last year that the employees were refusing to use the electric vehicles from the Indian manufacturers. Reportedly, "poor performance" and "low driving range" (compared to petrol/diesel cars) were the primary concerns.
While the Hyundai Kona takes care of the two issues, its upfront cost makes it quite an expensive upgrade over the Indian electric cars.
Also read: MG eZS Electric SUV Launching In Dec 2019