Kia Reveals Cabin Images of The All-New (SP Concept based) SUV
Kia Motors, the world's 8th largest car maker has posted some images of the interior design of its upcoming all new mid-sized SUV for the Indian market. The all-new Kia mid-sized SUV, which is based on the SP Concept SUV, is slated to be unveiled in India in its production-ready version this summer.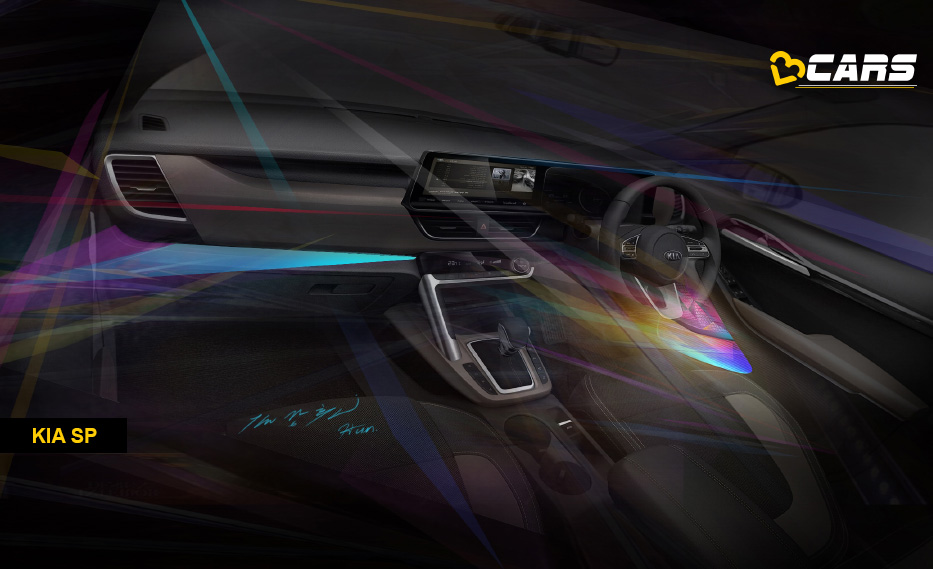 As per Kia's revealed images, the upcoming new SUV's interiors will be endowed with bold and premium design. The cabin of the new SUV will be donned throughout in high-quality materials throughout. The design and the technicalities of the cabin will offer a plush and youthful appeal. The new Kia SUV will get fashionable styling elements like metallic accents and sweeping dashboard design. The interior design is also the latest technology focused aimed to please the modern, tech-savvy and feature conscious buyers of India.
The dashboard of the upcoming Kia SUV is dominated by a new 10.25-inch touchscreen integrated infotainment system with navigation offering seamless access to a host of features and functions. There's a user-friendly center console offering easy access and control to features like ventilation and air conditioning without distracting the driver. The grab-bar on the passenger side of the center console adds to the sporty look and feel of the SUV. Kia's also offers a great Sound Mood Lighting technology to change the cabin's ambient lighting as per the preferences of the occupants and offer a high-level of personalized cabin experience.
While speaking on the development of the new upcoming mid-sized SUV, the head of Kia Styling at Kia Motors Corporation, Byung Chul Juh said that the company has focused on designing a cabin which is unlike any other mid-SUVs, along with a heightened sense of depth and opulence to the interior design. Kia's latest model will provide more satisfaction and please the customers with its premium interiors that is enriched with sophisticated styling elements.
Kia Motors India is preparing full-swing to launch the new mid-SUV that is aimed at offering the space and all the capabilities of a full-fledged SUV within a compact package, in the second half of this year. Kia India has already commenced the SUV's trial production on 29th of January, 2019 at its world-class facility in Anantapur, Andhra Pradesh that will be rolling out the SUV.