Maruti Suzuki Dzire Price Increased By Up To Rs. 15,000 - Latest January 2022 Price List Inside | V3Cars
Maruti Suzuki India recently increased the prices of the Dzire by up to Rs. 15,000. After this price revision, the Dzire's ex-showroom prices now start at Rs. 6.09 lakh and tops out at Rs. 9.13 lakh.The new January 2022 prices are between 1.11% and 2.13% higher than before.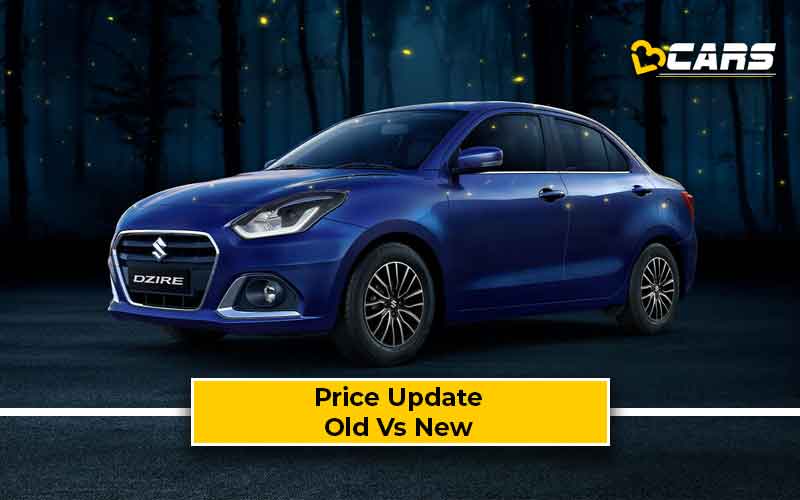 Maruti Suzuki Dzire 1.2L Normal Petrol January 2022 Prices - Old Vs New
Prices of the Dzire 1.2L normal petrol went higher by up to Rs. 15,000 and the VXI manual variant witnessed the biggest price change. In terms of percentage, for the Dzire 1.2L normal petrol, the VXI manual variant saw the biggest price increase of 2.13%.