Mercedes-Benz India Strengthen Presence In Tamil Nadu With A New Dealership | V3Cars
Mercedes-India recently inaugurated a new dealership in Coimbatore, Tamil Nadu to strengthen their presence. The new dealership combines physical and digital experience and also displays the EQ range of electric cars and SUVs.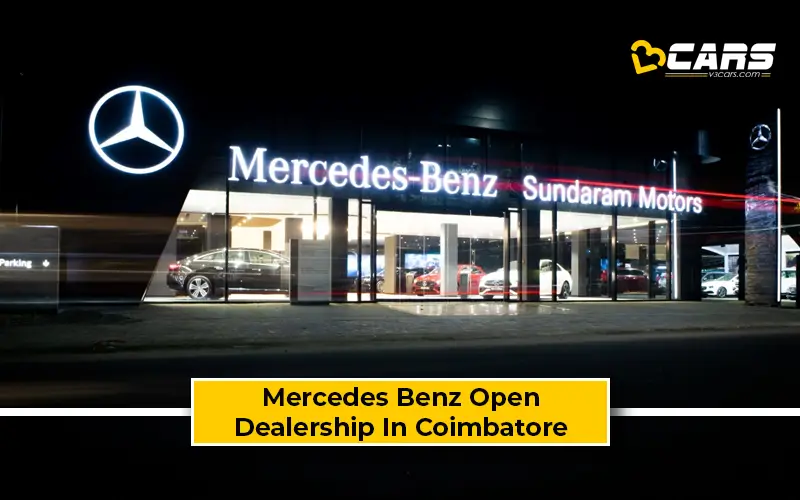 Mercedes-Benz MAR20X Dealership In Coimbatore
Tamil Nadu is an important market for Mercedes-Benz India and Coimbatore showcased a robust 32% year-on-year (YoY) growth rate in 2022. The MAR20X dealership showcases Mercedes-Benz' range of EQ electric cars and SUVs and also boasts a special corner for top-end Mercedes-Benz vehicles.
Note: Check out the list of Electric Cars in India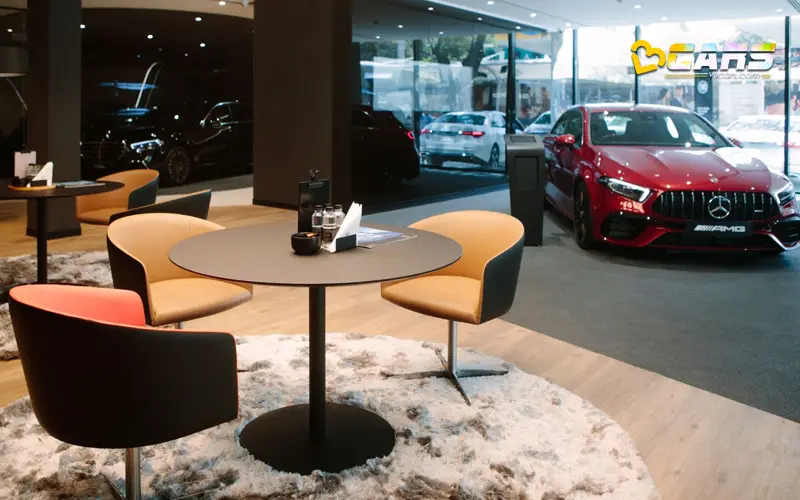 The new dealership also boasts a stage car display along with a stage wall. Furthermore, it also offers dedicated accessories and collections along with a hospitality corner, as well as private and semi-private interaction areas. The new Coimbatore dealership is spread across 6071 sq. ft. and is run by a group of 25 professionally-trained employees. With the new dealership, Mercedes Benz now expand their presence in 47 cities across India with over 124 touchpoints.
On the occasion of the inauguration of the new dealership, Lance Bennett, VP, sales and marketing, Mercedes-Benz India, stated, "We are excited about the growth potential of Mercedes-Benz in Tamil Nadu. The TEV segment has witnessed a robust growth in Coimbatore, underlining the segment's popularity. The revamped showroom will feature a dedicated Top End Vehicle and an EQ Display corner. We remain highly bullish on the potential of Tamil Nadu to become a leading luxury car market in the future and are confident of strengthening our footprint with the best of products and services for our discerning customers."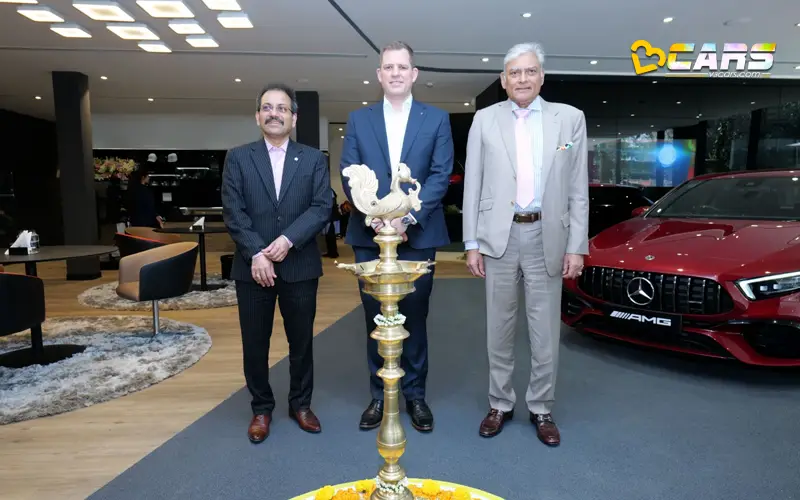 Note: Check your car's fuel cost with Fuel Cost Calculator India
Sharath Vijayaraghavan, executive director, Sundaram Motors, further added, "We are extremely proud of our long-standing association of 22 years with Mercedes-Benz, the most aspirational automotive brand across the globe. We are thrilled to excite our customers with this revamped MAR 20X facility in Coimbatore. This modern luxury facility creates an unparalleled emotive setting that matches the special atmosphere of our customers' first introduction to Mercedes-Benz. With investment in this facility and another all new integrated ''3S'' facility at Madurai under MAR20X guidelines, we continue focusing on our customer experience."
Also Read: Mercedes-Benz GLC Discontinued Ahead Of New Gen Model Launch