Nissan Leaf EV to launch in India this year - official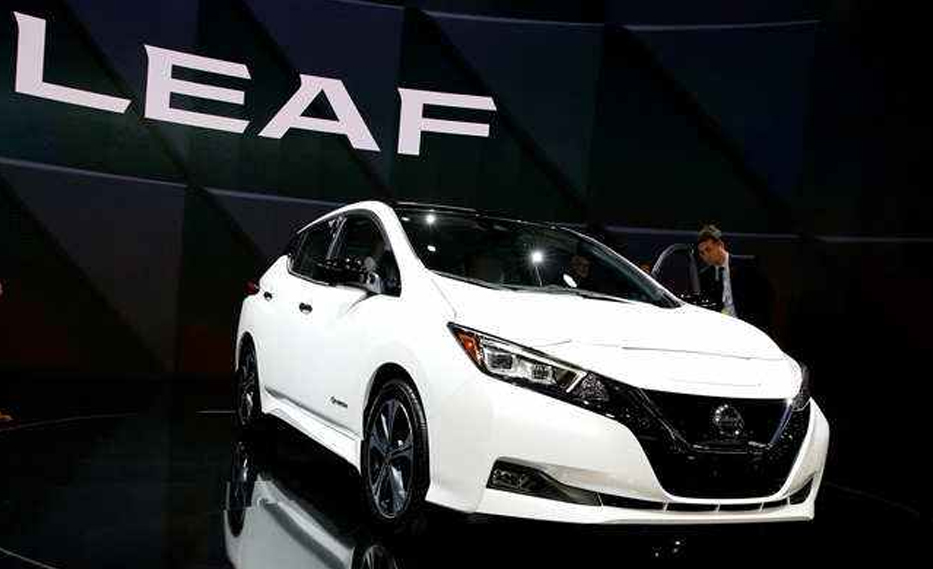 Nissan has recently said it will launch its world acclaimed Leaf all-electric hatchback in India this year, as the company wishes to take the lead in nascent electric vehicle market in India. 
The Nissan Leaf is the world's most selling electric vehicle (EV), and Nissan has been eyeing India to launch the car for some time now. As the infrastructure for EVs is lacking in India, Nissan has been also studying to bring in other eco-friendly technology empowered vehicles in this country like its e-Power vehicles and hybrid cars. 
While speaking on this development, the Senior Vice President and Chairman of management committee for Africa, Middle East and India at Nissan Motor Co. Peyman Kargar said that "Leaf is a proof-point we want to bring in India because this is a direction of leadership in EV, we have in the world." 

Kargar also told the media that apart from the Leaf, the company also has plans to bring in other EV models to India in the future.
He said that Nissan wants to have Leaf in its Indian portfolio, but it will not be the only EV in the company's plans for India. He also added by saying that the company is currently not thinking about the sales number goals for its EVs in India.
Around 3.5 lakh units of the Nissan Leaf have been sold in the global markets since 2010. 
The President of Nissan India Operations, Thomas Kuehl said that the company is very clear about the fact that when the Leaf launches in India, it will be available with a special price tag only in the metro cities. 
Kuehl added by saying that the Leaf will be targeting institutional and government bodies as its primary market apart from "some influencers" and general mass. He further explained that at present, it is very difficult to aim for the mass market with EVs owing to their high prices. 
Kuehl further said that the company is working to lower the cost structure by investing in the India. However the lack of component suppliers for high-end technology for electric cars and batteries is the biggest hurdle in the country. 

He also added that Nissan is also about to take a decision on introducing its e-Power technology in the country. 

Nissan's e-Power technology utilizes electric motors to power the cars, but a small petrol engine is used to charge the battery as and when needed, if there's a lack of enough charging stations, like in India. 

Different Nissan cars are already using the e-Power technology in Japan, and after receiving great response to these cars, Nissan has decided to bring this technology to many other countries.
Speaking on the company's growth strategy in India, Kargar said that Nissan is planning launch a slew of cars both under the Nissan and Datsun brands in order to boost its sales and strengthen its position in India. 

Kargar added by saying that he is not happy with the kind of sales numbers Nissan India is getting. 

He also said that the company would be utilizing its manufacturing base in India to export cars, components and even human resources to different global operations. 
ABOUT THE AUTHOR

An adventurer at heart and introvert by nature, I love to travel, click nature's beauty and beautiful machines on wheels. Art, literature and poetry are also close to my heart.
Previous
Next
---
Related Car News