Skoda Roadiaq Is A One-Off, All-Electric Camper | V3Cars
Skoda's vocational students have taken an all-electric Enyaq and chopped off its roof to create a one-off, all-electric Skoda camper vehicle. It's called the Roadiaq and it offers multiple changes over the road-going Enyaq electric crossover. Read on to know more details about the Skoda Roadiaq camper.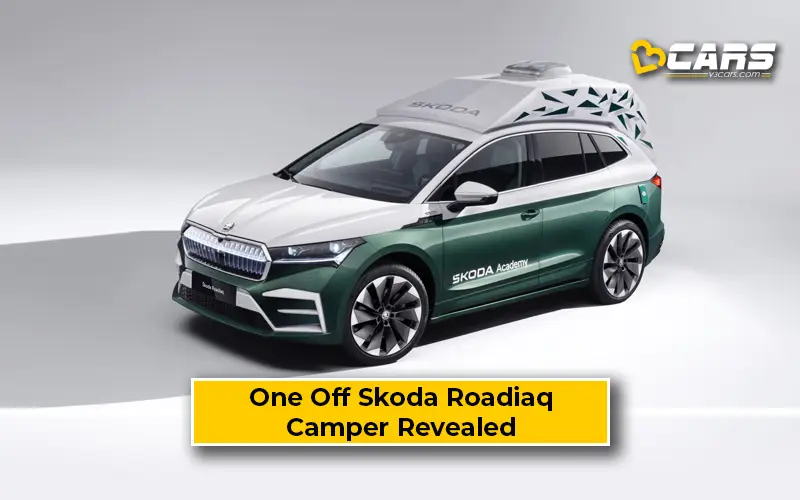 Skoda Roadiaq Camper Details
The Skoda Roadiaq was created by 29 students from the Skoda Vocational School. It gets a new restructured roof that offers more space and it also packs a bed and kitchen. Furthermore, the Skoda Roadiaq also includes a permanent internet connection, a 27-inch monitor and a docking station. In just a few steps, it converts from an office workspace to a living area with a bed and a small kitchen.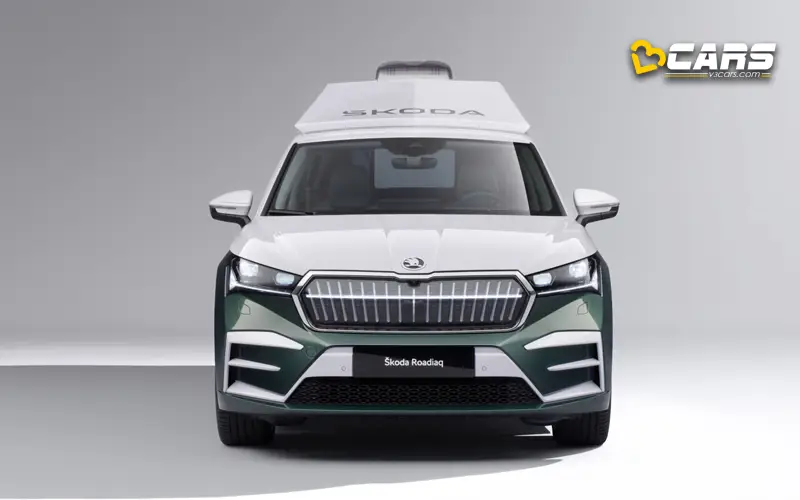 Note: Instantly Sell Your Old Car With V3Cars Sell Used Car platform
The new roof not only offers a lot more headroom on the inside, but it also packs a tent, which can be extended for your picnic getaways. Other changes include a modified rear door to improve privacy in the sleeping area and addition of solar cells to generate electricity for basic functionalities. Furthermore, the Roadiaq also includes 100% use of sustainable materials for the upholstery and other touchpoints.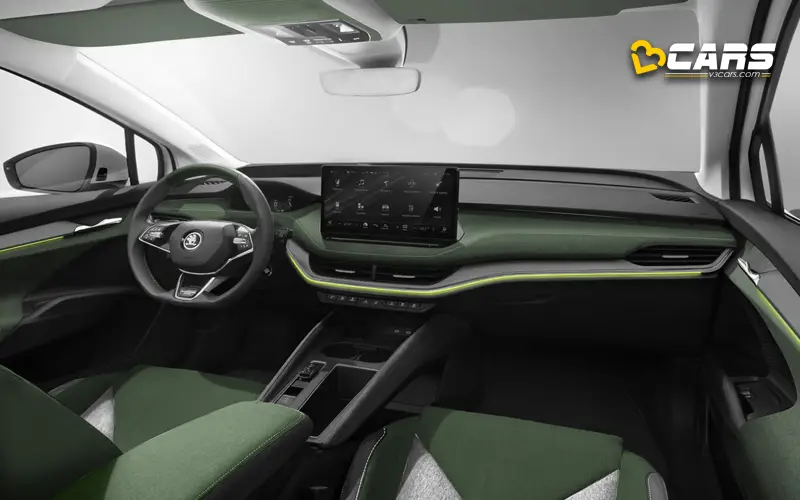 Like the Enyaq, the Roadiaq also comes with a twin electric motor setup that draws power from an 82kWh battery pack. The rear electric motor offers power and torque output of 204PS and 310Nm, respectively whereas the front electric motor further adds 109PS and 162Nm. It offers a WLTP-certified range of 495km on a single charge.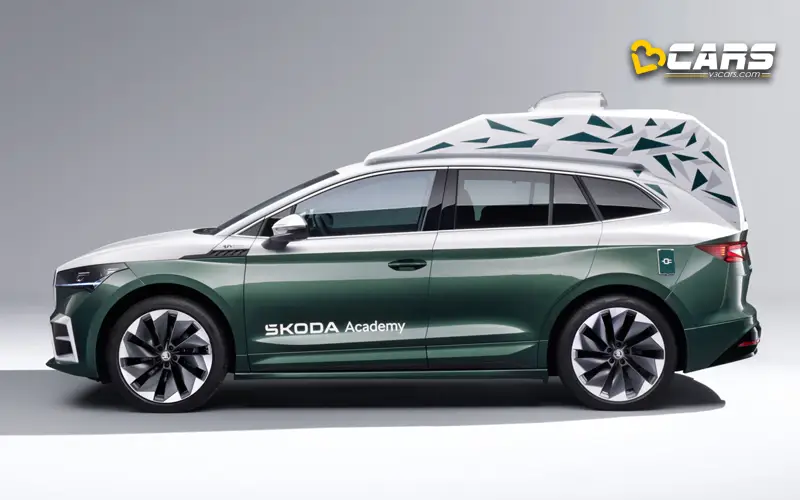 Note: Now Find Out The Fuel Price In India Using V3Cars
Closer to home, Skoda India also showcased their one-off Skoda Rapid convertible engineered by Skoda India's vocational training students. The Rapid convertible was the first project undertaken by Indian students under the global Skoda student program. Apart from the chopped-off roof, the Rapid convertible also featured other revisions, including revised B-pillars and seatbelt placement and other cosmetic updates.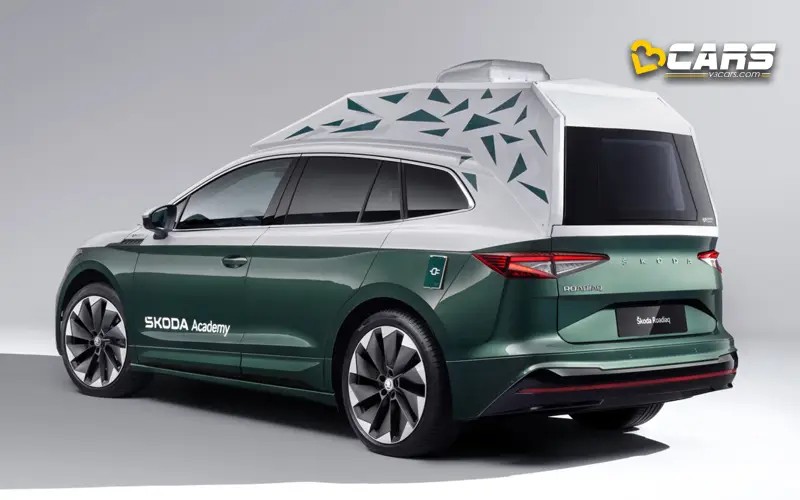 Also Read: 2024 Skoda Superb Spied With Larger Grille And Dual Exhaust