Tata Altroz CNG, Punch CNG Solved The Boot Space Problem With CNG Cars - Auto Expo 2023
Tata showcased the Altroz CNG and Punch CNG at the 2023 Auto Expo. The 2 cars will soon join the Tiago and Tigor CNG in Tata Motors' portfolio. While all 4 of these cars share the 1.2L normal CNG engine, the newer cars will even make 2PS more power and 2Nm higher torque. But the biggest talking point about the newer CNG cars is their boot space.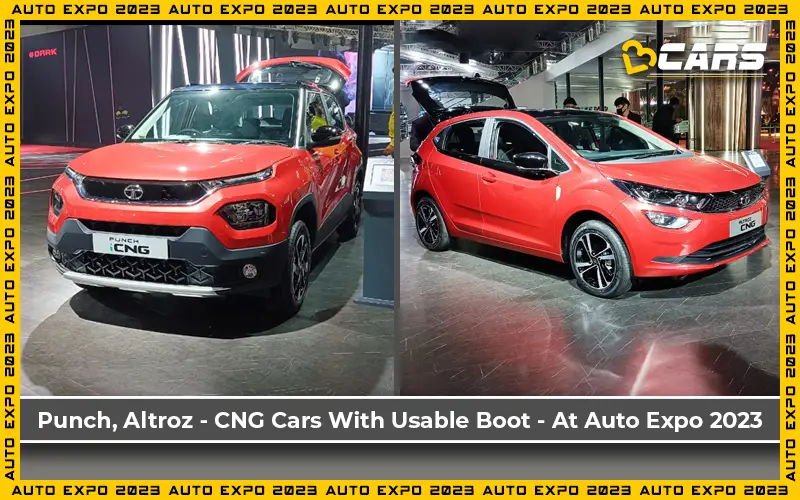 You read that right! Typically, carmakers stay away from speaking about the boot space of their CNG cars. After all, the biggest compromise you have to make with a CNG car is in terms of the boot space.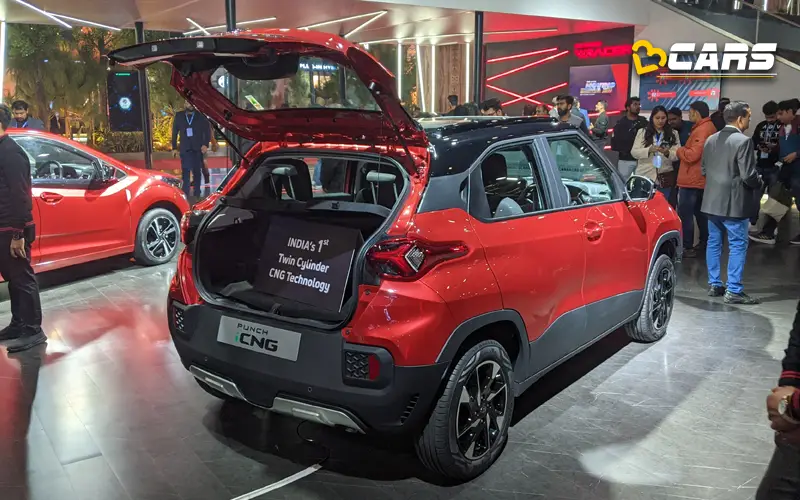 The upcoming Punch CNG and Altroz CNG solve this problem for good with their 'twin cylinder' tech. As in, they have 2 smaller cylinders instead of 1 large cylinder for the CNG. Tata also moved the spare wheel under the boot. So, you have to unscrew from inside the boot to drop the spare wheel similar to how it works in ladder frame cars like Fortuner and Scorpio.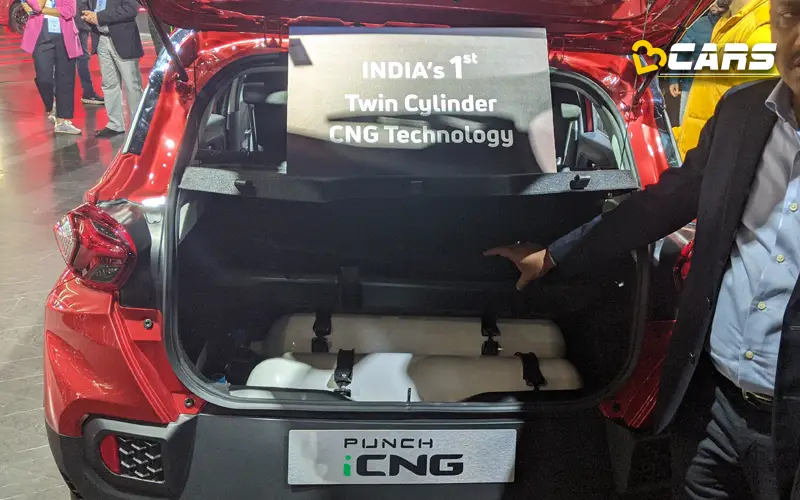 The Altroz CNG and Punch CNG also offer the same 60-litre CNG fuel capacity but in 2 tanks of 30 litres each. With the spare wheel under the boot and this twin cylinder setup, the Altroz CNG and Punch CNG, both offer a 150-litre boot space. It's not great for a typical hatchback, but it's phenomenal for a CNG car.
Note : View All Details of Auto Expo 2023 India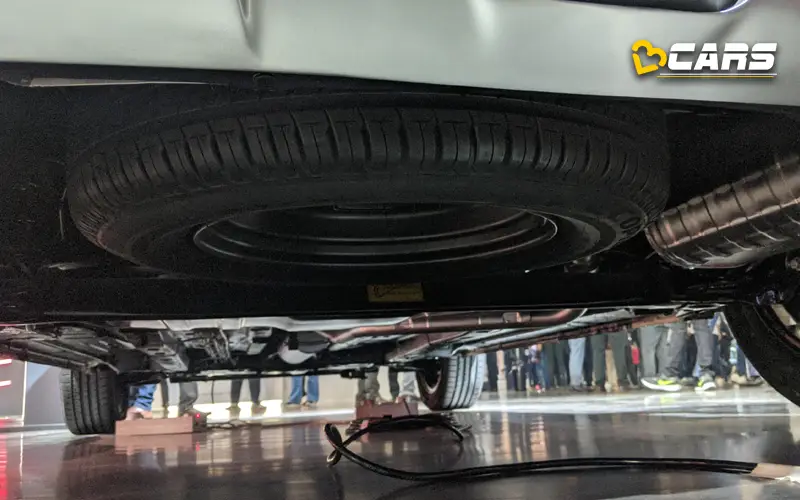 Also Read: Tata Punch CNG Unveiled At Auto Expo 2023
Tata Altroz CNG Hatchback Unveiled At Auto Expo 2023
Tata CNG Cars Expected Price
Tata Motors normally charge Rs. 90,000 for the factory-fit CNG kit in their Tiago and Tigor CNG. Meanwhile, Maruti Suzuki charge Rs. 95,000 but they also offer much better mileage figures. For the new CNG models, we're also expecting Tata to match Maruti's Rs. 95,000 premium for CNG cars. Even though they have a lower mileage, the usable boot space justifies paying just as much as Maruti's CNG cars.
Track our complete 2023 Auto Expo coverage at: Auto Expo 2023 – Latest News in Auto Show India