Tata Motors Likely To Showcase Hydrogen Fuel Cell Concept At The Auto Expo 2023
While nearly all the carmakers around the globe are promoting electric vehicles, hydrogen-powered fuel cell vehicles are also gaining traction to meet the end goal of carbon neutrality. Brands like Toyota and Hyundai already have their fuel cell vehicles on sale in the international markets and now, Tata Motors have dropped a teaser for hydrogen technology across their social handles.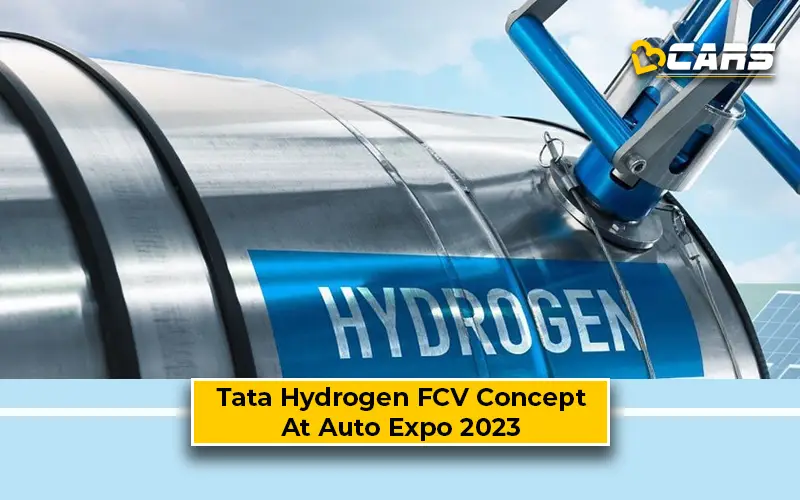 Tata Motors Could Showcase Hydrogen Fuel Cell Concept
The carmaker is currently the leader in the Indian EV space and recently touched the 50,000 EV production milestone. Tata Motors are planning to invest in hydrogen-powered vehicles to also grab a piece of the hydrogen vehicle market, should it take off in India.
Note: Check out the list of Electric Cars in India

Indian Government Keen On Green Hydrogen
At the pilot project launch of the Toyota Mirai, Nitin Gadkari, minister of road transport and highways of India, revealed that the Indian government is working towards promoting various alternative fuels to decrease the carbon footprint. While electric cars are the talk of the town, not only carmakers and even the Indian government holds some faith in hydrogen as a big contributor to achieve the end goal of carbon neutrality.
It is rather early to speculate but we can expect Tata Motors to reveal some kind of concept or a prototype of a hydrogen-powered fuel cell vehicle. We do not expect Tata Motors to bring a fuel cell vehicle to the market anytime soon. However, a concept or technology showcase will surely give them an upper hand among the Indian carmakers.
Note: Check your car's fuel cost with Fuel Cost Calculator India
Also Read: Hydrogen Fuel Cell Vehicles - Pros And Cons