April 2023 Cars Sales Analysis - MPV YoY, MoM Change, 6-Month Trend | V3Cars
In this April 2023 car sales analysis article, we'll look at the YoY and MoM change in sales figures of all MPVs in India. Where applicable, we'll also include our observations based on the sales data and possible reasons behind a massive increase or drop in sales. Lastly, the table with monthly sales of all MPVs for the last 6 months will give you an idea about their 6-month sales trend.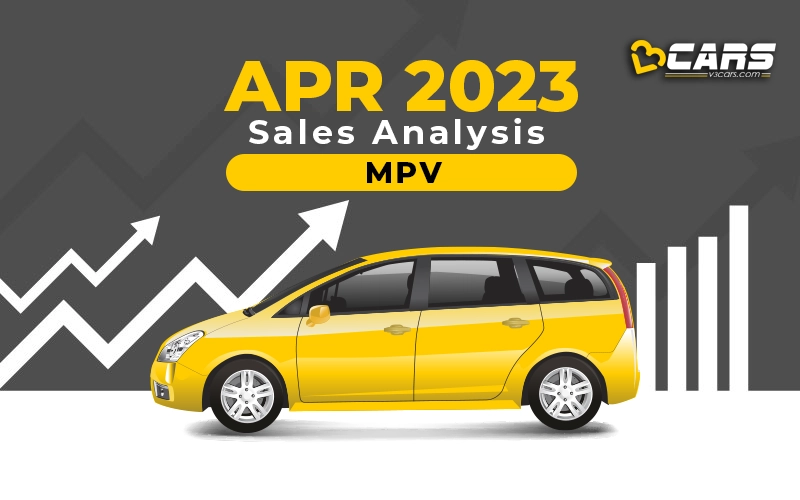 MPV Segment April 2023 Car Sales - YoY Change
Maruti Ertiga emerged as the top losing car among high-volume cars with a 62.85% YoY drop in April 2023
Maruti Suzuki Eeco was the top selling car in the category with about 10,500 units sold in April
Only car to report a growth in April YoY comparison were Kia Carens with 6.13% YoY growth and Vellfire from Toyota reported a growth of 39%
Kia Carnival and Mahindra Marazzo both reported zero dispatches.
MPV Segment April 2023 Car Sales - MoM Change
Among MPVs, the Maruti Suzuki Eeco and Carens were the top 2 sellers in April
Although Eeco was the top-selling car in the category, it reported a decline of 12.43% in April MoM comparison analysis
XL6 sales in April compared to March rose by 63%, which made it the top gaining mass-market car in the category for the April MoM comparison analysis
On the other hand, Innova pair, which reported a 40.10% decline in MoM comparison was the top losing car in the month of April
MPV Cars — 6-Month Sales Trend (Nov 2022 - Apr 2023)
Note: Check your Car EMI with our - Car EMI Calculator
You can use our Fuel Cost Calculator to see how much any petrol, diesel or CNG car will cost to run based on the latest fuel price in your city.