Audi Approved Plus - Pre-Owned Car Showroom Opens In Surat
Audi have opened a new showroom in Surat, Gujarat. It runs under the Audi Approved Plus brand and retails pre-owned Audi cars and SUVs. The store spreads across 2100sqft area and can display up to 5 cars. The Audi dealer from Ahmedabad will handle the sales and service in this branch.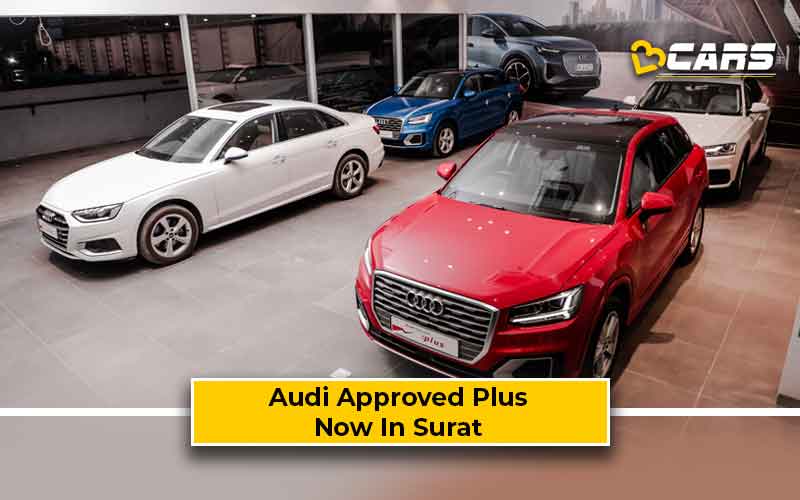 With this store, Audi have expanded their pre-owned car branch, Approved Plus, to 13 stores. Audi claim that the used vehicle sold under Approved Plus goes through strict quality testing consisting of all aspects; mechanical, electrical, bodywork and interiors.
"Approved Plus programme also provides 24x7 roadside assistance along with the entire vehicle history before the purchase. Customers can also avail easy financing options and insurance through the programme," say Audi.
Audi aim to open more such pre-owned car stores across India to expand their reach and cater to the rising demand for pre-owned luxury vehicles. A used luxury car is a really good option to fulfil your dream of owning one without spending a hefty amount of money on a new one. However, if you are afraid of the niggles it carries, you can opt for a brand certified used car dealership, like the Audi Approved Plus. It lowers the risk of you getting a vehicle with problems. These dealerships also usually provide you with a warranty.
Other luxury carmakers also have their own pre-owned vehicle stores like Mercedes-Benz Express, BMW used cars, Jaguar and Volvo Selekt.