BYD Unveil Tang EV SUV In Brazil | V3Cars
BYD have unveiled the Tang EV in Brazil. The carmaker unveiled the EV on the event of BYD VIP day in São Paulo, Brazil. It is named Tan EV for the Brazil market. Tang EV is a 7-seater, 4-wheel-drive electric SUV. It is the first electric 7-seat SUV in Brazil. This car also marks the entry of BYD into the Brazilian passenger electric vehicle market.
The Tang EV uses Blade battery technology, which offers efficient cooling and packaging for the car's power source. They are also using this battery tech in the Han EV and the E6 MPV. The Han EV can do a 0-100kmph run in 3.9 seconds and offers a driving range of 550km with a full charge.
Also Read: BYD debut Han EV in Dominican Republic
Eurobike Group are the first dealer of BYD in the Brazilian market. BYD claim that the Tang EV will have a good performance, safety and luxury. It will go on sale in Brazil in Q1 2022.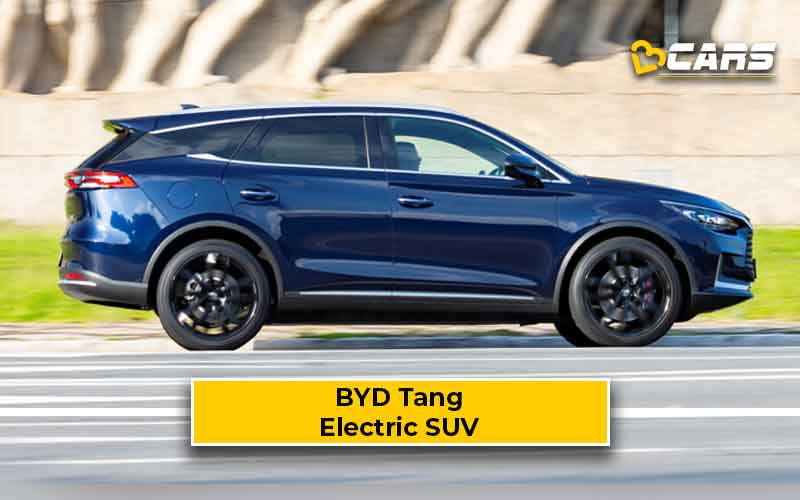 For those of you who don't know, BYD (Build Your Dreams) are a Chinese carmaker with many EVs and hybrids along with some IC cars in their portfolio. They are also popular among commercial buyers and they even sell electric buses.
BYD also have a presence in India as they sell the 5-seater electric MPV called the E6. The BYD E6 is exclusively available to businesses interested in a long-range electric vehicle with spacious interiors. The E6 has a 71.7kWh battery pack, which is more than twice of what the Nexon EV offers. It has a range of 520km per charge and retails for 29.15 lakh (ex-showroom).