Hyundai Plan To Launch 6 EVs In India By 2028
Hyundai recently elaborated on their plans for electric vehicles in India. They aim to launch 6 battery electric vehicles in India by the year 2028. They had earlier announced that they'll bring 3 electric cars to India by 2025. Now, they've added 3 more to the list for the 3 years since 2025. This electric car offensive will include EVs from various segments, body size, style and price points. Hyundai will also introduce their global EV-dedicated platform, E-GMP along.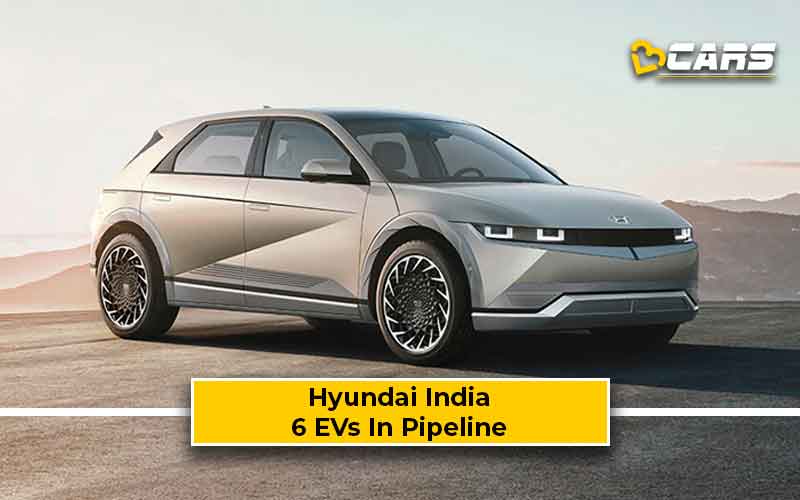 E-GMP, or Electric - Global Modular Platform is exactly what the name suggests. It's a platform dedicated to battery electric vehicles. Its modularity allows Hyundai to use it for EVs of various shapes, sizes and capabilities. They say that this platform can accommodate a battery of up to 77.4kWh with a 2-wheel-drive or 4-wheel-drive layout and it can sustain a top speed of 260kmph. So, we can't rule out a flagship halo product with sportscar to establish Hyundai as a performance EV maker.
The Kona was the first Hyundai EV in India, which went on sale in 2019.
Also Read: Hyundai and Kia plans for EVs in India
Hyundai say that they worked on a concrete EV roadmap, which focuses on the localization for manufacturing EVs. For the development of the EV infrastructure in India, Hyundai will work towards adding more charging stations with a focus on home charging, public charging, charging facilities at Hyundai dealerships along with 24x7 roadside assistance for emergency, on-the-road charging.