December 2022 Cars Sales Analysis - Overall Snapshot With YoY, MoM Change | V3Cars
In this December 2022 detailed car sales analysis article, we'll look at the YoY and MoM change in sales figures for each car and the YoY, MoM change each car witnessed in the same month.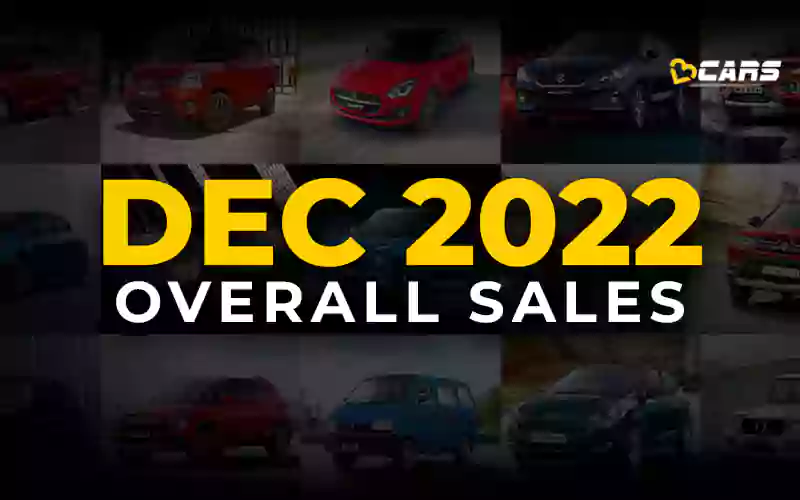 We'll also include sales figures from the last 6 months to give you an idea about the 6-month trend of each car on sale in India and share our observations.
Speaking of consistent performers over the last 6 months, top five cars ranked by the average sales over the last 6 months are:

Maruti Suzuki Baleno (B2-Hatch, 18,462)
Maruti Suzuki WagonR (B1-Hatch, 17,318)
Maruti Suzuki Alto/Alto K10 (A-Hatch, 15,645)
Tata Nexon (B2-SUV, 14,251)
Maruti Suzuki Swift (B1-Hatch, 14,208)

As it is clear from the numbers, Maruti holds the biggest market share owing to its consistently good selling cars. 4 out of 5 cars with best average sales for 6 months are from Maruti Suzuki.
Tata has done something right with their B2-segment SUV, the Nexon, as it stands on the 4th spot.
Disregarding the numbers of low volume cars like Marazzo and Kona Electric, the Mahindra Scorpio was the clear winner in terms of YoY gains in December. It recorded a YoY growth of about 300%.
The top selling brand for the month of December 2022 was Maruti Suzuki, with over 1 lakh 12 thousand units sold, which is a drop from November's total sale of over 1 lakh 32 thousand units, a drop from the sales of December 2021, which were just over 1 lakh 23 thousand units.
Maruti's supremacy over the Indian car market is such that Maruti would have to lose over 70,000 units in sales to match the second best-selling brand, Hyundai.
The Baleno from Maruti Suzuki was the best-selling model in December with about 17,000 units sold.
The manufacturer with the least units sold in December was Jeep with about 800 units.
In the last 6-9 months, we've witnessed a lot of action in the Indian auto industry with a bunch of new car launches, generation updates and mid-life refreshes. We can expect a lot more to happen in 2023.
Note: Check your Car EMI with our - Car EMI Calculator
You can use our Fuel Cost Calculator to see how much any petrol, diesel or CNG car will cost to run based on the latest fuel price in your city.