Ford-Mahindra JV Called Off; Ford C-SUV On Track | V3Cars
In 2017, Mahindra and Ford got into a collaboration to develop cars for the Indian market. It was followed by an agreement in October 2019 according to which the two carmakers will form a joint venture that will work towards developing and selling cars in the Indian market. While Mahindra was supposed to hold 51 per cent stake in the JV, Ford was to move its entire India operation under JV and hold a minority stake in the venture.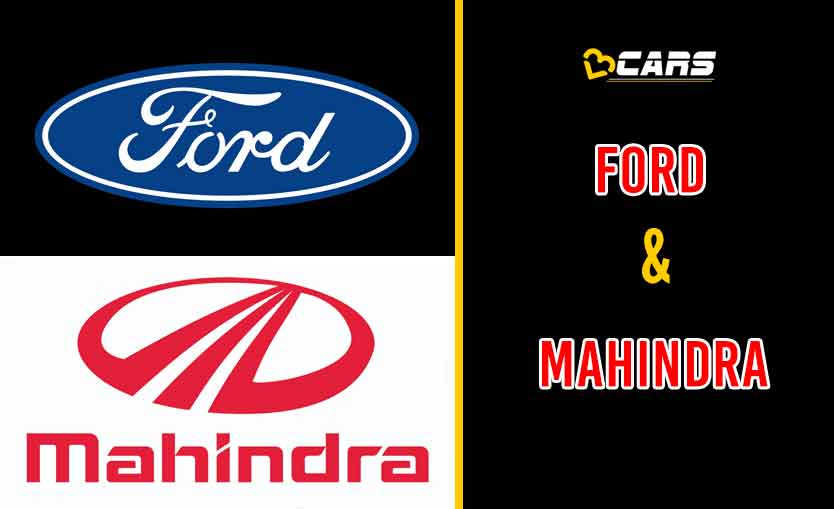 Just a year after signing the agreement, both the carmakers have chosen to move out of the upcoming joint venture. The decision comes after the passing of the December 31 "longstop," or expiration date of a definitive agreement the organizations entered into in October 2019.
Ford in its official statement has confirmed that this decision has been taken keeping in mind the changes in the global business and financial condition due to the global covid-19 outbreak. The American carmaker further stated that the virus outbreak has forced both the carmakers to reconsider their capital allocation priorities. Ford has confirmed that this move will have no effect on its India operations and it will continue as-is for now but the carmaker is said to be re-evaluating its business presence globally including the Indian market. 
Mahindra has also made a similar statement regarding the JV. The Indian carmaker has confirmed that this decision will not have any impact on its own production plan and it will continue to focus on making SUVs and electric cars in India. Mahindra is gearing up to launch the next-gen models of the Scorpio and the XUV500 in India later this year. Currently, Mahindra has 8 vehicles in its portfolio including the KUV100 NXT, Bolero, Scorpio, XUV300, Thar, Marazzo, XUV500 and the Mahindra Alturas G4.
In a virtual press conference, Mahindra clarified that the next-gen XUV500 is on track to launch in 2021, and Ford's version of the same SUV, codenamed W605, will launch around 9 months later. Ford will also get a supply of petrol engines from Mahindra for its upcoming updated EcoSport. All other joint products between the two carmakers, like the Marazzo-based Ford MPV and Aspire-based Mahindra sedan, are said to be under review and a final decision is expected in the coming months.
Ford currently offers six cars in India -- Figo, Aspire, Freestyle, EcoSport, Endeavour and the Mustang.