Maruti Suzuki Budget 2023 Reaction - 4 Major Concerns | V3Cars
The 2023 budget talked about giving a push to biogas, hydrogen and battery production. Maruti Suzuki welcomed the 2023 budget given their efforts in the flex fuel, bio CNG, electric and hydrogen CNG. But, they also highlighted some concerns, which could hinder the growth in the auto sector. Let's look at them one at a time.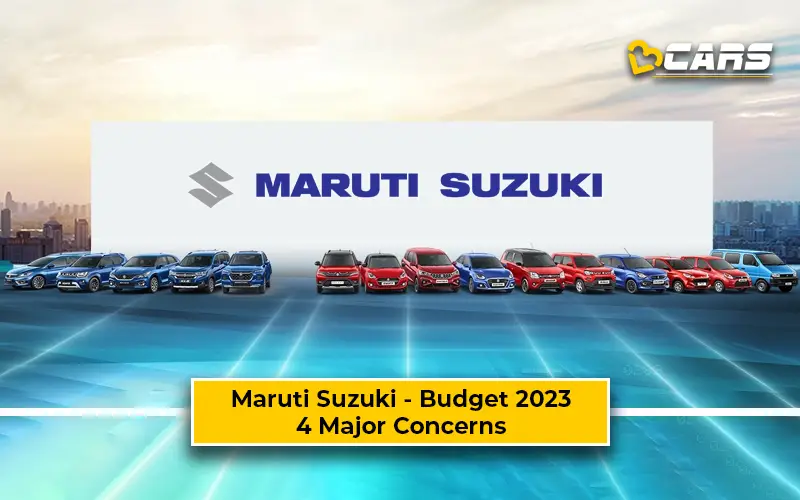 Here's an excerpt from the 2023 budget reaction statement given by Mr. Shashank Srivastava, SEO marketing and sales, Maruti Suzuki:
"However, we still need to watch out for factors such as inflation, bank interest rates, liquidity, and geo-political tensions, which may impact growth."
1. Inflation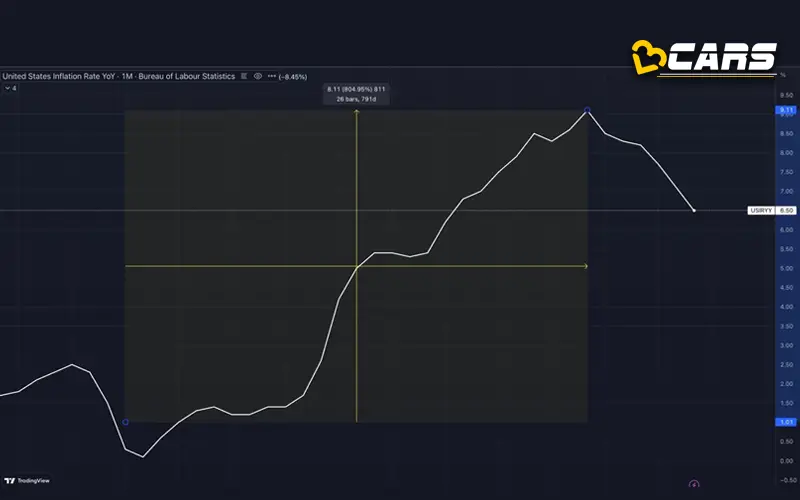 In 2020-2021, the high-liquidity from easy monetary policy across all countries helped spur demand in almost all sectors. The auto industry also enjoyed a free ride in terms of sales as well as valuations.
But this free run also saw the inflation getting out of control. If we refer to the inflation in the US as a reference point, then we can say that since the Covid crash in March/April 2020, the inflation spiked from 1% to 9.1%. That's a jump of 800% in about 2 years.
2. Bank Interest Rates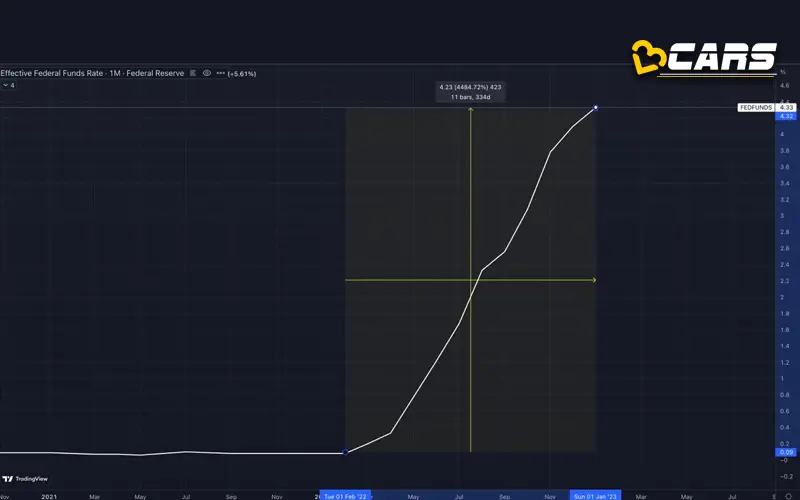 The outrageous inflation made everything expensive, from food to fuel. To bring this under control, the governments around the world sprung into action and their central banks (e.g. India's RBI, US Federal Reserve, etc.) began the tightening cycle. This means, the central banks started increasing the interest rates to limit the flow of money in the economy.
From 0.1% interest rate, the US Federal Reserve hiked the interest rate to 4.3% in just 11 months. It started showing results as the inflation cooled down and dropped from 9.1% to 6.5%. That's a drop of 28% in 6 months.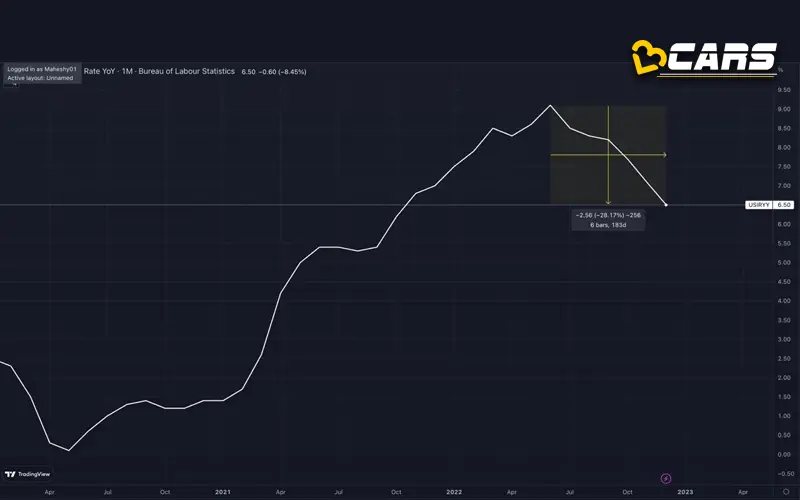 3. Liquidity
The rate hikes sucked the liquidity out of the market as the hike was too much and too fast. This move also led to steep corrections in valuations of several publicly-traded companies. Some of the companies have started laying off employees. However, the ripple effect Federal tightening has not yet shown any effect on the unemployment rate. If we start seeing the broader unemployment rate spike, this could lead to a cut in discretionary spending.
In India, vehicle purchase is considered a luxury and taxed like one. If the discretionary purchases go down, then this will affect the automobile industry. If the slowdown continues for too long, then we could enter a recession and start to see further correction in several publicly-traded companies.
4. Geo-political Tensions
The only concern, which doesn't have anything to do with the other points, is geo-political tensions. Currently, there's a hot war going on between Ukraine and Russia. The risk of a nuclear engagement remains open as long as at least one of the countries possesses such capacity. Among other geo-political issues, if China decide to enter an economic war, or worse, a hot war, then it will impact the entire global economy because of heavy dependence on China's production prowess.
Note: Check your Car EMI with our - Car Loan EMI Calculator
V3Cars Verdict
The 2023 budget brought along several good news for Maruti Suzuki. If the economic slowdown becomes a reality, then the switch to electric mobility could become the first victim. In the current market, electric vehicles are a luxury as you have to drive them for more than 1,00,000km to recover the higher upfront costs over a petrol car. You can read more about this topic in the following links:
Tata Tiago EV Vs CNG-Manual - Kilometre-To-Breakeven Calculation
Tata Tiago EV Vs Petrol-Automatic - Kilometre-To-Breakeven Calculation
In the event of an economic slowdown, the switch to electric mobility could become the first victim. In that case, the more affordable green fuel alternatives like Maruti Suzuki's hydrogen CNG, bio CNG and cars running on made-in-India flex fuel are more likely to find buyers. This is because we are expecting to see more reasonable km-to-breakeven figures with these alternative fuel cars.
Also Read: Maruti Suzuki Working On Hydrogen CNG (H-CNG) Engines
Suzuki Sign MoU With NDDB, Banas Dairy To Explore Bio CNG As Fuel
Expected Price Increase For Flex Fuel Cars With E20, E100 Ethanol Blend
Therefore, Maruti Suzuki's diversified green mobility alternatives makes them the most prepared to deal with headwinds from potential slowdown in the economy.
Note: Check your car's fuel cost with Fuel Cost Calculator in India